Bradley Martyn and Sneako have recently been on a bunch of IRL streams together. Sneako who happens to be in Los Angeles, has been collaborating with a bunch of influencers like N3ON. These streams seem to be picking up massive viewers. However, in a recent stream, Sneako might have gotten on the wrong side with Bradley and gotten pressed by him for it.
After their recent sparring session, Bradley Martyn and Sneako may have once again caught the attention of fans. The sparring session between the 260-pound bodybuilder against the 165-pound Sneako had gotten a lot of backlash. He has also been called out before for losing his temper during any physical altercation he faces.
This was also slightly evident in the recent sparring session between him and Sneako, as many influencers like KSI called him out for taking the sparring session too seriously. Sneako himself had called him out before their spar, saying, "Yo stop looking at me like that bro. He's looking like he's about to go hunt". This time around, Bradley might have gotten just as mad, if not more.
Related: WATCH: After challenging Nate Diaz, Devin Haney, and other fighters, Bradley Martyn trolled for sparring Sneako
Bradley Martyn threatened Sneako for disrespecting him in his own gym
During a peaceful and energizing stream with Bradley Martyn, SteveWillDoIt and N3on, Sneako happened to be working out at Bradley's gym, ZooCulture. However, things took a slight turn when Sneako was caught smoking at the gym. Bradley Martyn had told Sneako prior that he has a 'no-smoking' rule at his gym to preserve the professionalism and nature of the gym.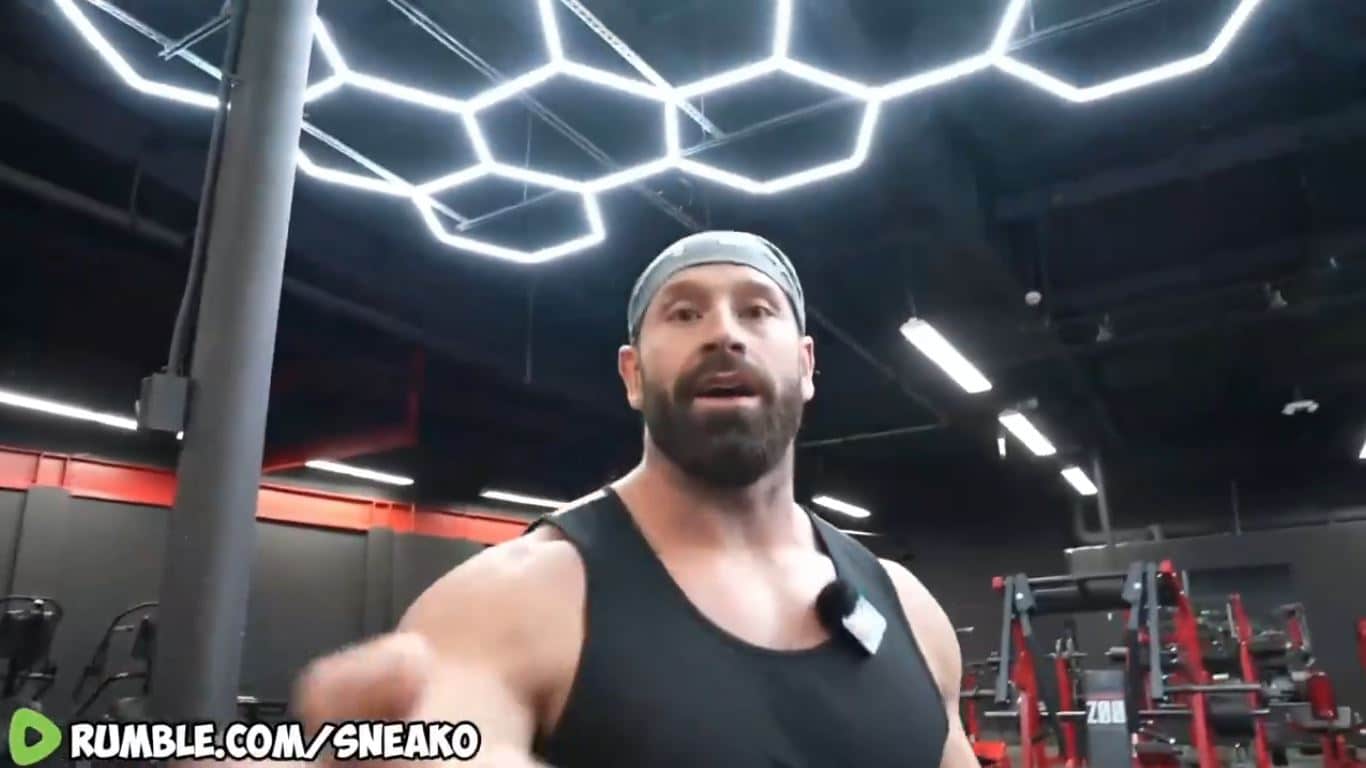 Nevertheless, Sneako decided to test his patience. As Bradley was at the front desk of his gym, Sneako started smoking a cigarette behind him. As soon as Bradley turned around and saw him though, he immediately got filled with rage. Bradley then walked to him and said, "Yo I'm not kidding though, I'll smash your f***ing camera right now.", before he walked up to Sneako's cameraman and grabbed his camera aggressively, causing the stream to pause.
As soon as the stream resumed, Bradley can be heard continuing to press Sneako to light out the cigarette, whilst threatening to "smash his camera". Sneako, after lighting out his cigarette then asked why Bradley got pissed over a small cigarette. Bradley responds by saying, "That's disrespectful as f***. That's the truth. I said you can smoke weed, but not cigarettes".
Bradley made sure to make it clear that he felt disrespected by Sneako, even though he understood it was a joke. Many fans believe, like in the past, Bradley had gone too far. Some even made jokes about it being 'roid rage'. Others however believed his emotions were justified as he did warn Sneako before he smoked.
In case you missed it: