During the Minecraft 2020 live event, a few new blocks were revealed, including rooted dirt. Rooted dirt was introduced to the game in the Minecraft 1.17 Cave & Cliffs update Part I.  It looks very familiar to the regular dirt blocks. Rooted dirt has a slightly lighter color. Although they are not as abundant as dirt blocks, they are common in certain locations.
There were already many other types of dirt in Minecraft, including regular dirt, grass blocks, coarse dirt, mycelium, and many more. Most variations of soil are not craftable. The same goes for the rooted dirt. It can only be found naturally, players can not craft it. These roots are what differentiate the block from typical dirt blocks and give it its special qualities.
Rooted dirt is quite useful. Here's where you can find rooted dirt and what properties this block has in Minecraft.
Related: Paper in Minecraft: How to make, uses and more in 2023
Everything you need to know about Rooted dirt in Minecraft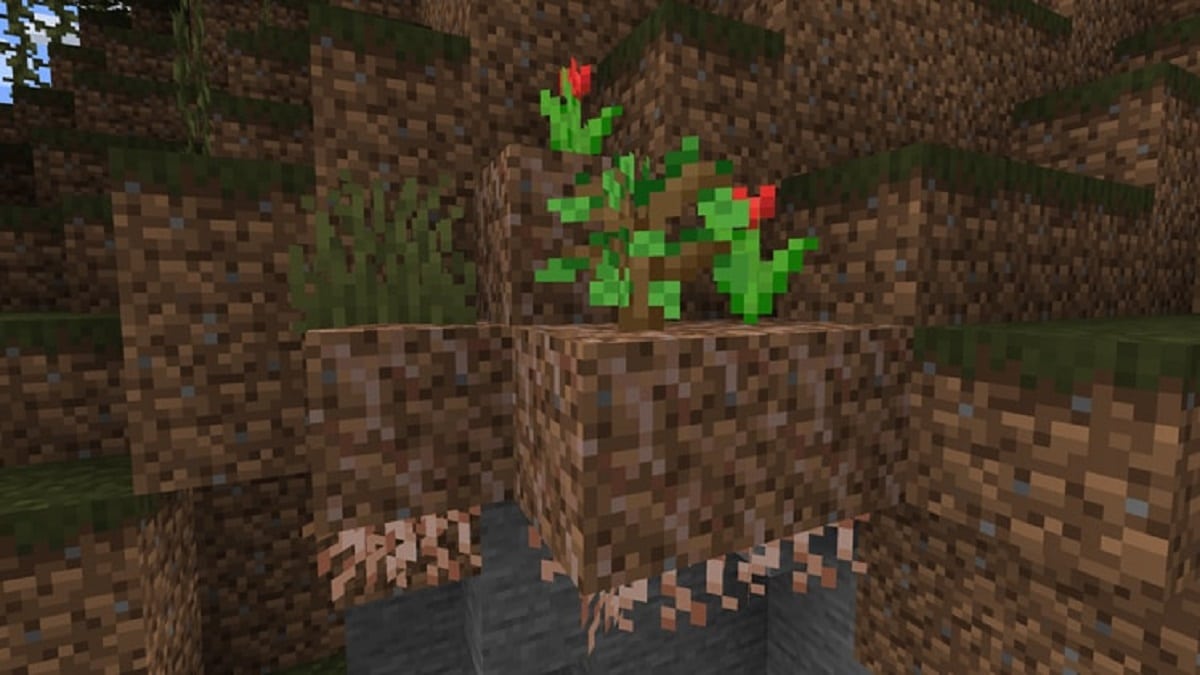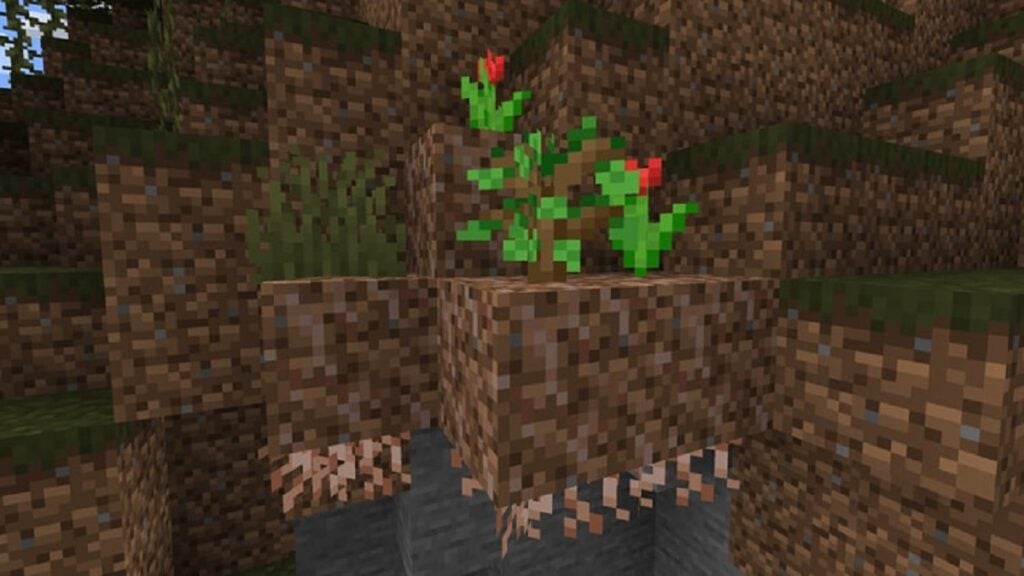 Location of rooted dirt in Minecraft
As mentioned earlier, you can't craft rooted dirt on your crafting table. Players can find rooted dirt under an Azalea tree in Minecraft. They naturally spawn there only. As for the Azalea tree, you can find these trees over lush caves biomes. However, it's important to remember that they are not limited to spawning in any particular biome. This means that you can find these trees at any time while playing, even in biomes that may be underground.
Players can also grow an Azalea tree. All you have to do is use Bone Meal with Flowering Azalea. You will also see a block of rooted dirt when you grow this tree. Rooted dirt does not have grass on it thus players can easily identify them. You can acquire rooted dirt by digging either with your hand or a shovel.
Uses of rooted dirt
Rooted Dirt is essentially used for base building and any other projects you are working on. Since mycelium and grass can't grow on the surface of rooted earth blocks, you can also use rooted dirt to surround portions of these surface coverings. These boundaries make your base somewhat neat and crisp.
Players can also grow hanging roots under them. Players will need to use bone meal on the rooted dirt block to grow them. The hanging root can then be cut and gathered with the help of a shear. Additionally, there is a 30% chance that composting hanging roots will raise the compost level. Although the percentage is a little lower than other conversion rates when using other materials. But having that choice is still useful.
In case you missed it!