So it's June, which means it's Pride Month. A lot of video game companies during this month showcase their support for LGBTQ+ groups. They do it through multiple channels. Some of which are either in-game events or goodies. But also one of the most prominent ways in which these companies opt is changing their profile picture. Recently, people criticized Xbox for changing their Pride Month profile pic to something else.
During Pride Month, video game companies show support for the LGBTQ+ community by changing their profile picture to a rainbow flag. Blizzard Entertainment was the first major gaming company to do so in 2016. Since then, Electronic Arts, Ubisoft, Microsoft, and Xbox have also followed suit. Recently, Xbox has come under fire because of this very ritual.
Xbox recently changed its Twitter handle profile picture from its usual Pride Flag to a burning Xbox Ball. At first, gamers were confused about what this was. They thought it might have been a rebelling employee or just the company trying to be unsupportive towards the LGBTQ+ groups. And sure enough, everyone bashed Xbox, albeit a bit too much. And due to the "fire" in the logo, people were sure it was something derogatory towards the LGBTQ+ community.
However, when gamers saw their Twitter banner, they knew the reason for the profile picture change. And after making sure what their action behind was all about, they let out a sigh of relief. So what was the reason for this profile picture change?
Related: Valorant Dev Diaries: Devs address the upcoming features and content this year in Valorant
Xbox's reason behind the recent Twitter handle profile picture change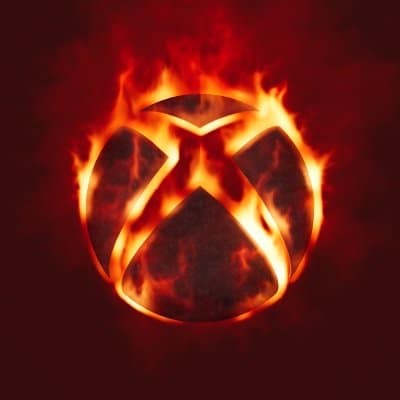 The reason behind the recent Xbox Twitter handle profile picture change was actually the release of Diablo IV. Diablo IV was one of the most awaited AAA titles, and it was finally be releasing on the 6th of June. Xbox wanted to celebrate the release of this title with its profile picture and banner change. But it backfired on them instead. Although fans now understand the reason behind this, there are still people cussing at Xbox. Fans can see the varied reactions:
there is no way they didn't think this through man

— Hurt CoPain (@SaeedDiCaprio) June 4, 2023
In fairness to them, this is for the release of the new Diablo game, I'm sure they'll change it back in a couple of days.

— Jam (@jamballam) June 4, 2023
What's the problem? It's for Diablo 4.

— Turn Based Carl (@TurnBasedCarl) June 4, 2023
This how it felt to get the 3 red rings on the 360

— ѕнα∂ყ™ 🥀 (@9illeh) June 4, 2023
Are you calling this change "fire"?

— Key-Bin-It-Real (@CiabanItReal) June 5, 2023
Why?

— Ikiru (@the_ikiru) June 5, 2023
Xbox has gotten a lot of backfire over this profile picture change. Which they actually didn't deserve. This shows how people are so prone to taking a hostile stance without seeing things through. Even right now, there are certain people who are not stopping, but well, the ratio has lessened a lot.
In case you missed it: