xQc, one of the biggest streamers in recent times, has recently gone ahead and purchased a new Lamborghini Huracan Tecnica. xQc is known to contain a massive wealth, after his mainstream success as a streamer. Apart from that, his $100 million deal with Kick had made him part of one of the highest streaming deals to have been made.
The French-Canadian streamer does happen to spend lavishly when the time is right. Just recently he had bought an extravagant $450k Audemars-Piguet Royal Oak Watch. On the street side of things, xQc does boast a decent car collection. He had been a proud owner of a BMW X6M and a $300,000 McLaren 720s Spider back in 2021. Despite not being able to drive, the McLaren had been his favourite car.
However following his breakup with his girlfriend, Adept, the Mclaren had been with her ever since and xQc may have lost its ownership. This comes as xQc and Adept had been "informally married", having the Mclaren has been registered under Adept's ownership at the time of purchasing it. However, now that they have broken up, xQc lost the car and may have just bought a new one.
Related: "Speed is literally useless," xQc calls iShowSpeed a "non-factor" ahead of the upcoming Sidemen Charity Match 2023
xQc purchases a new $300,000 Lamborghini after losing his Mclaren to ex, Adept
The situation with his Mclaren had been a mocking point for fans in his community and around. Although he has tried to not reveal much, it has been reported that he just recently added to his garage a brand-new $300,000 Lamborghini Huracan Tecnica. In a recent stream on September 24th, the French-Canadian garnered attention when he revealed he bought a new car.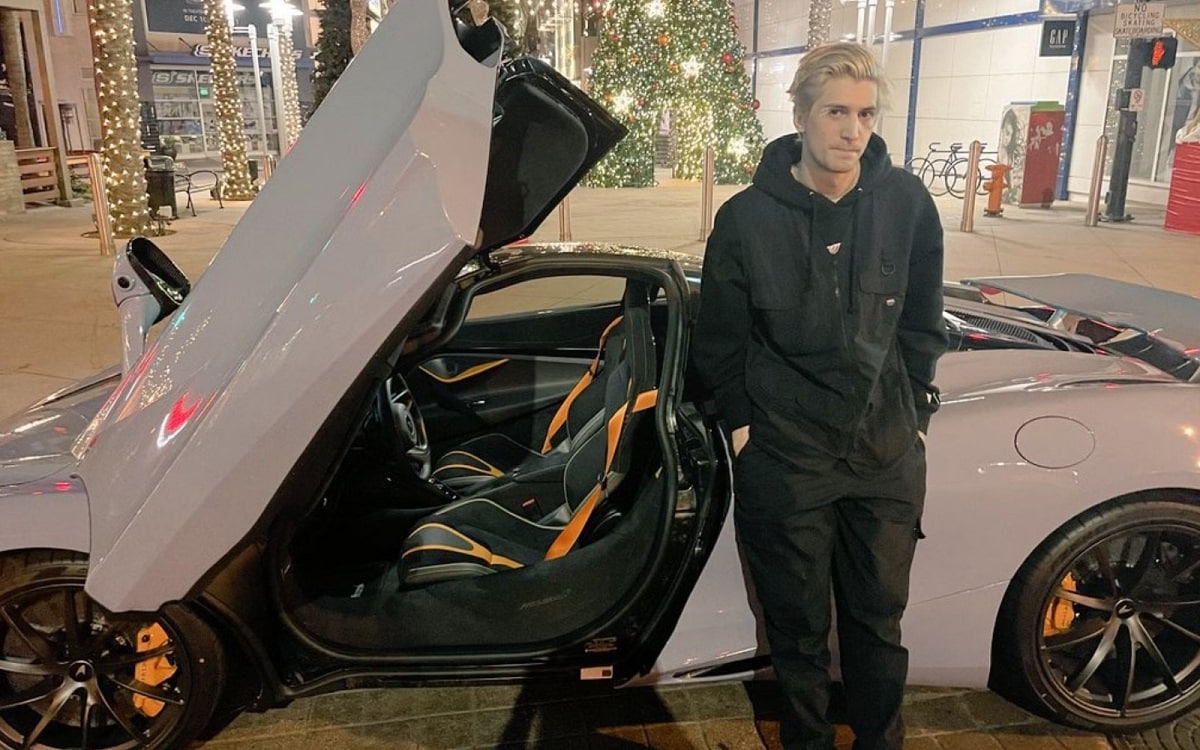 As he was playing Counter-Strike: Global Offensive, his Kick chat was pressing him on his Mclaren no longer being under his possession. The 28-year old responded by saying, "Why are you saying 'Pain?' Jesus Christ, man! Yeah, I have a new car". His friend then asks him if 'thats the one' (referring to the Lamborghini). xQc responds "Yeah. Um… it's a Huracan Tecnica".
This was not surprising why he chose the supercar. His love for high-performance cars has been extravagantly expressed throughout his streams, time and time again. Many fans congratulated him for escaping the 'loser allegations'. xQc had been teasing about purchasing a new car for a while, after also being spotted in a Lamborghini showroom before. Now it has all been confirmed as he himself had revealed it on stream.
in case you missed it: