Drama and streamers feel like synonyms by now. Almost no day goes by without a Twitch drama popping up here and there. Typically, famous streamers or content creators are involved in these dramas. Furthermore, the name that's most consistent with dramas is xQc. The list of dramas never ends. However, this time around, it isn't xQc's fault. 
As fans know, xQc has a Canadian descent and has moved houses quite a few times now. Recently, he divided his time between Texas and his home in Canada while also making brief trips to Los Angeles along the route. This time, the reason for his moving homes is a bit different. 
xQc had to relocate because of visa concerns, usually returning to Canada when it's time for renewals. Furthermore, for security reasons, he has relocated throughout the US a few times. But there have been times when xQc has had to report to the police that someone has broken into his property. The main reason behind this was multiple digital security breaches. People doxxed him and found out his personal details.
However, it's not that xQc had made no mistakes in the past. He has occasionally divulged his IP, making it possible for trolls to find him and even prevent him from going live on stream.
And it's happened again. However, this time it's not xQc's fault that he's moving homes. Though xQc had already decided to move homes a few weeks back, due to many reasons which he stated during a stream of his. A clip where he emphasizes this is also available here. But a DDoS has fast-forwarded this decision of his.
Related: "It means that… it's just some c*ck s**t," Twitch Streamer xQc gives his take on drama around iDubbbz's apology over his previous videos
xQc moving homes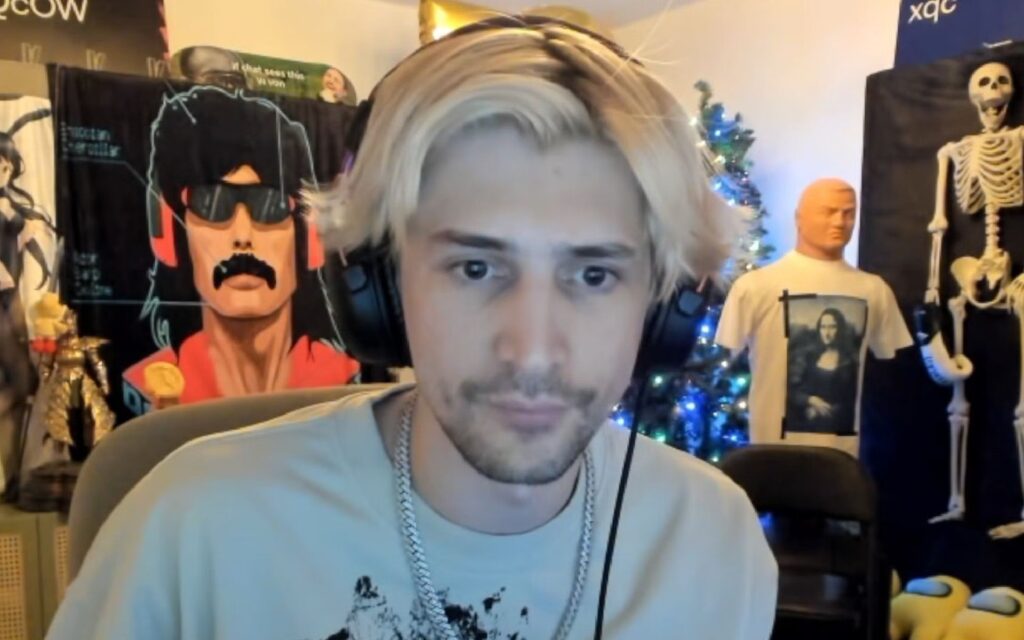 For the uninitiated, the entire fiasco happened on May 22nd, when xQc came live for a stream for only 10 minutes as he had run into some technical issues. In a Twitch chat message, he said that he was the target of a DDoS attack, which prevented him from streaming. xQc tried to fix it but was unsuccessful, so he abandoned his stream on May 22. Additionally, the streamer hinted that he would be moving, making his solution to the problem seem quite drastic.
xQc announced his move through a tweet, where he stated how wonderful but, at the time, horrible it was to live in LA. However, the attack is not the only reason for his move. After spending several years living in Los Angeles, xQc has decided that it's time for a change, and he will be moving out of the city. xQc reflected on his time in LA, expressing gratitude for the experiences he had but also acknowledging the challenges that came with living in a fast-paced, high-pressure environment.
In his recent tweet, xQc revealed that he's started with the preparations to move. So he'll be moving out soon. More interestingly, the Twitch star has not yet announced where he is moving after the DDoS attack on May 22nd.
However, he has said that he is moving back to Canada. He has a house in Quebec that he bought in August 2022. It is possible that he will move back to that house. He has also said that he is considering moving to Vancouver. As for fans, wherever xQc moves, all they can hope for is to see him on streams regularly.
In case you missed it: