Pikachu is a name not unheard of. Everyone loves a yellow ball of lighting flash. The Pokémon anime's cover picture features Ash and Pikachu. Pikachu has a high fan following. Every year a huge merchandise of Pikachu is sold. Ranging from keychains to t-shirts and others. The yellow little fella is the whole franchise's mascot and the wish to add him to the collection is even more. It is very natural for players to seek Pikachu in Pokémon Scarlet and Violet.
Pokémon Scarlet and Violet were launched in November 2022. It is a role-playing game developed by Game Freak and published under the banner of Nintendo. The game had a basic structure similar to previous editions of Pokémon game and features catching, trading, and evolving the Pokémon with personal inputs from players with previous collections of Pokémon.
The game has added 110 new Pokémon to the game. Pokémon runs on Nintendo Switch and has both multiplayer and single-player modes.
How to find and catch Pikachu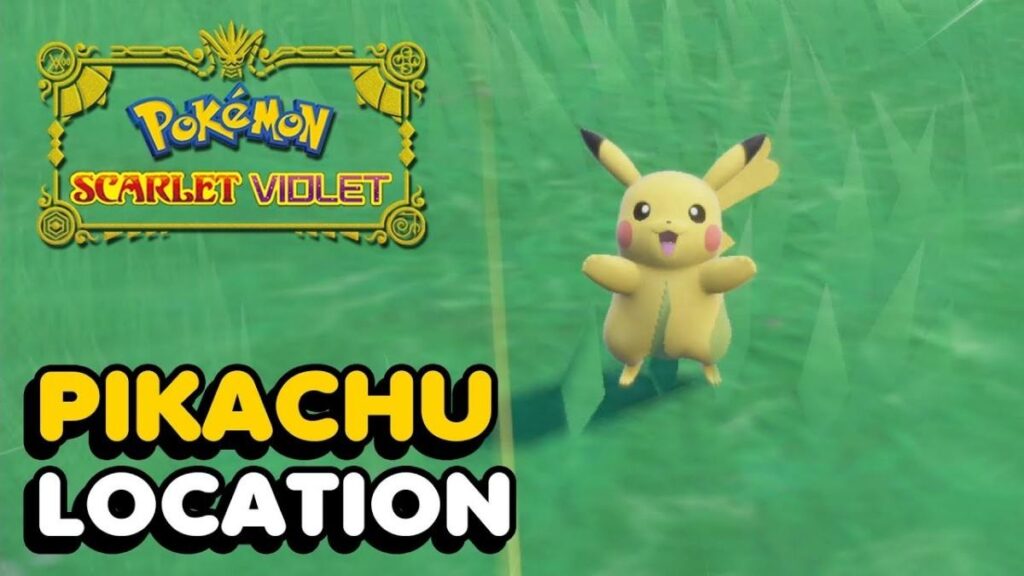 Here are simple ways to catch and find Pikachu without too much hassle.
How to get your hands on Pikachu?
Though the journey in the game is expansive and huge, there are certain ways players should wander and explore for getting Pikachu. Generally, Pikachu is sighted in the west and south province dominantly. However, there is also the presence of Pikachu in East province.
In this province, players should follow the trail to Artazon's east exit and walk along the hillside to look for Pikachu. Players can easily head back which would reset the Pokémon in the area rising chances of getting Pikachu.
Pikachu is also found in the area of Paldea and northwest of Los Platos. Searching close to trees will give you a higher chance of finding the Pikachu as they're more prone to live at an elevation and above ground for safety.
Another way to get Pikachu is to first capture a Pichu. Pichu, later on, evolves into Pikachu. With enough effort and friendship level, it grows into Pikachu. This process will take some time but is worth the effort and is fun to do. Pikachu can later on be turned into Raichu which is another upgraded and final version of Pikachu. For this purpose, players would need to use Thunder Stone Pikachu. In Pokémon Scarlet and Violet, the grassy meadow to the southeast of Cortondo is the finest location to catch Pikachu. It is possible to enter this settlement relatively early on in the game, which is located immediately west of Mesagoza.
These are the easiest ways to get your hands on Pikachu and places where to find him. The journey to look for Pikachu will help you stumble upon other Pokémon too. So have fun wandering in the world of Pokémon Scarlet and Violet!
In case you missed it: