Over the last year, Adin Ross has become one of the prime faces of Twitch and a household name in the streaming industry. He maintains an engaging community on the platform as his viewership as well as followers, both have shown increasing stats day by day.
However, he surprised everyone after revealing that his primary streaming platform doesn't provides him much support. The revelation came through the latest episode of Full Send podcast, where he touched several aspects such as his relationship with Andrew Tate, the robbing incident and much more. The discussion eventually shifted to his streaming platform.
When one of the members asked him about his Twitch deals, Adin Ross asserted, "You know Twitch has never followed me, never put me on homepage". He explained that when his views jumped numbers during quarantine, Twitch never reached out to him. "Why is Kai, myself, xQc, Speed, why are we not being offered multi-million dollar deals?", he called out the members of the platform.
Continuing further Adin explained that even though Kai Cenat is getting featured at the home page of Twitch, Twitch is only showing 'fake love' to the streamer. The content creator, however, made it clear that the platform is great but he never got the love that he deserves.
Related: "Do you think she's gonna respond," Adin Ross reveals having a crush on THIS celebrity
Adin Ross to focus on bringing new content on Twitch this year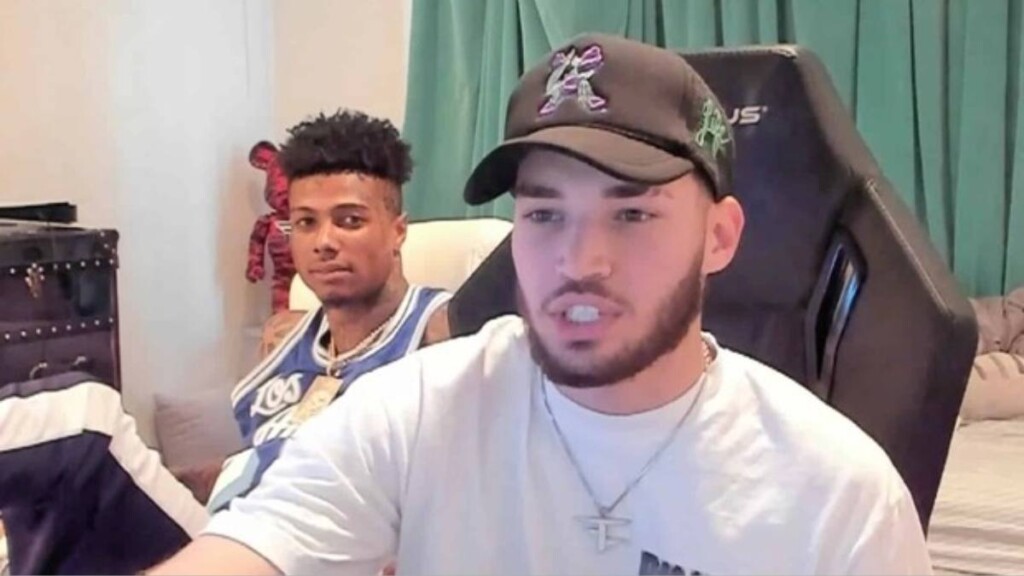 The Full Send podcast were discussing how streaming is one of the most difficult thing to do nowadays as the streamer will be live in front of thousands of viewers. Adin Ross agreed with their opinion but he also stated that it is the 'most rewarding' profession.
He further explained that he wishes to build a cordial relationship with his viewers and also has miscellaneous plans in mind to improve on his content that he streams on Twitch. "I would say different type of content", he claimed simultaneously that he wishes to see his true potential.
The members also discussed how Adin Ross revolutionized Twitch as he streams unique content, to which he readily agreed. Apart from him, the podcast also talked about the growing popularity of Kai Cenat, who equally deserves to get good recognition from Twitch.
Fan reactions
The podcast was clipped by Full Send podcast clips, which got several views. Adin's fans also took active participation in providing their take on his assertion that Twitch doesn't provide him enough support. One of the users wrote that the platform has now got filled with a lot of problems.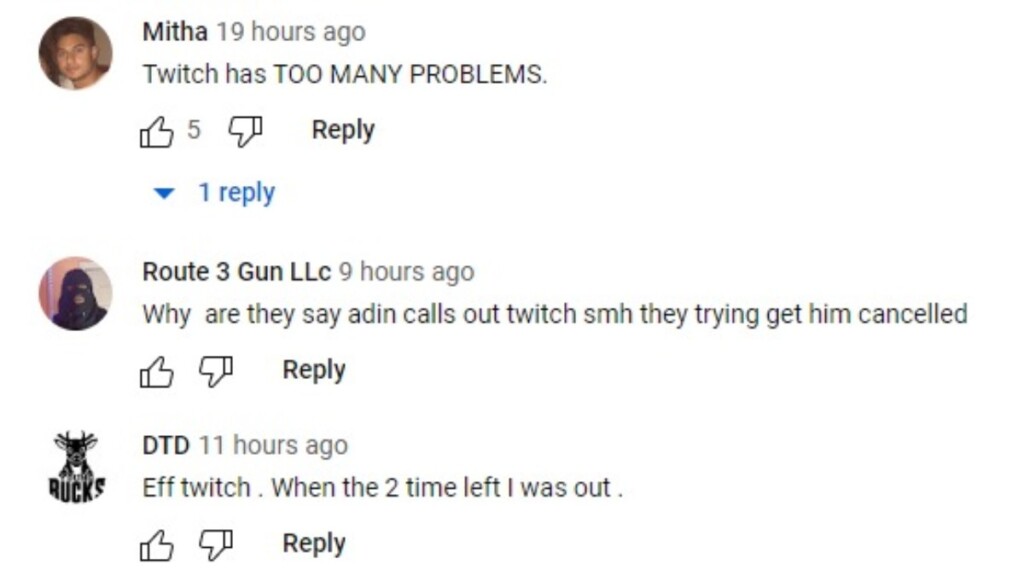 Apart from bringing new content on the platform, the streamer has announced his plans to start boxing next year and what's more surprising, is that he has already decided the opponent.
In case you missed it!