Prominent Twitch streamers often arrange giveaways during Christmas for their fans who have been watching their streams throughout the year. Similarly, Kaitlyn 'Amouranth' Siragusa has decided to follow the steps of other creators, the only twist here is that, she is giving away her phone number.
The American glamor model took to her Twitter account, and announced that fans can get paid for calling her. However, they'll be required to perform a task that is, sing Christmas carols to her when she is livestreaming on Twitch. It has been informed that fans can stand a chance to win up to $3k as cash prizes will be provided to the following eligible participants-
$1k best overall
$1k best adaptation
$1k random (multiple winners)
Amouranth will be hosting this Christmas Carol content daily in new batches, therefore, fans will be able to enter as much as they want. In addition to that, the streamer has informed that singing the carols in English is not a necessity as she is ready to accept unique songs. Kaitlyn will also be taking suggestions from the chat section so that the results can be impartial.
Also Read : Pokimane screams in disgust to see xQc chewing his toenails on Twitch livestream
Where to find Amouranth's phone number?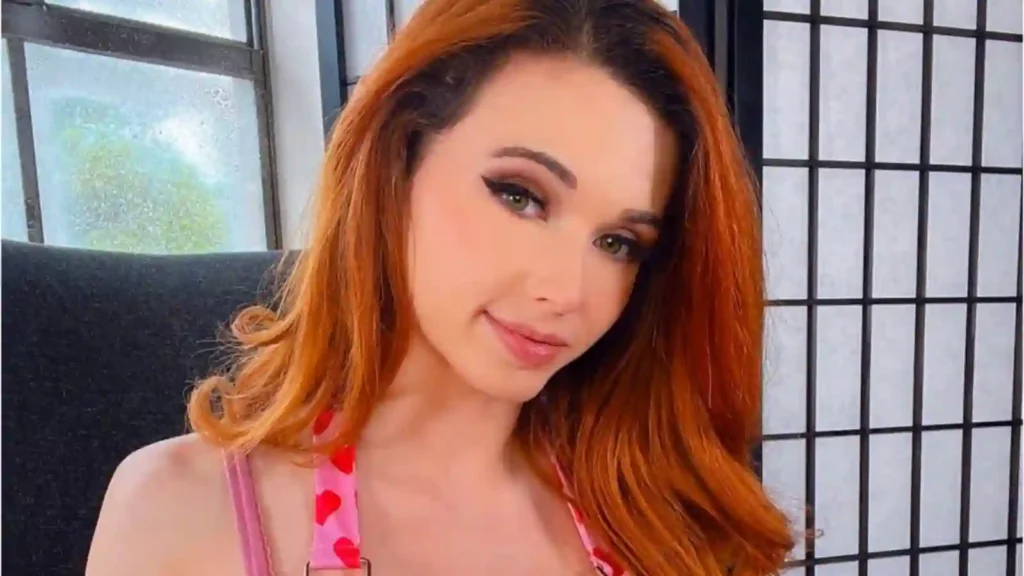 As the streamer has given the unique chance of calling her through her phone number, viewers might be curious as to where can they get her phone number. Surprisingly, the streamer has already uploaded the number on her Twitter bio. Fans who are interested can head over to her Twitter account .
While it has currently not been informed regarding the date and time of her Twitch stream where fans will be able to sing Christmas carols, it is likely, that she starts such streams soon as Christmas is just around the corner.
Most of the prominent streamers have already hosted their Christmas contest such as Valkyrae, QTCinderella and others, but Amouranth's contest promises to be a lot more fun and unique as she has invited fans to join her.
Also Read: MrBeast is startled to see himself breaking another YouTube record over the span of a week
Fans react to Amouranth's announcement
Several fans had some questions for the streamer, such as whether they can be paid in bitcoin, and the time on which they can enter her stream and sing the carols, the YouTuber took a moment to reply everyone.
Amouranth is also going to host a new kind of Twitch game show, which she revealed during a podcast of 100 Thieves. However, she is yet to provide the details of this show.
Also Read: "This feels like some kind of PR play", MoistCr1TiKal lashes out at Elon Musk's poll to step down as the Twitter CEO, calls the method 'shameful'