YouTuber iShowSpeed lives and breathes Cristiano Ronaldo. After having the honors to watch him live in a match, that too with another football maestro Lionel Messi, he was thrilled to showcase a box filled with goodies from the CR7 brand in his recent livestream.
The amount of joy the YouTuber was having after receiving the box was clearly visible in the YouTube video titled 'Ronaldo sent me this'. He brought up the box where a sticker of CR7 was placed and told his audience, "Ronaldo himself sent me a gift. We got a gift from Cristiano Ronaldo himself. CR7 himself. The GOAT. His signature is right here. He gave me a gift bro."
iShowSpeed reiterated that the 5-time Ballon D'or winner knows about his existence as he himself sent the box. Fans were far from getting convinced at this claim when the YouTuber abruptly admitted that the footballer's team sent him the box. Further, he opened the box and showed the products sent to him one by one which included a perfume, merchandise and much more.
The 17-year-old content creator was ecstatic to realize that he can use the same products that Ronaldo uses; his excitement couldn't be contained as he decided to try the shorts right when he was livestreaming. When all the products were finally shown, he extended his gratitude to Cristiano Ronaldo and asserted that these gifts have genuinely made him happy.
Related: "Come down to San Diego and skate," xQc is taken aback after Tony Hawk's son invites him to skate at his private skatepark
iShowSpeed is finally able to see Cristiano Ronaldo in a match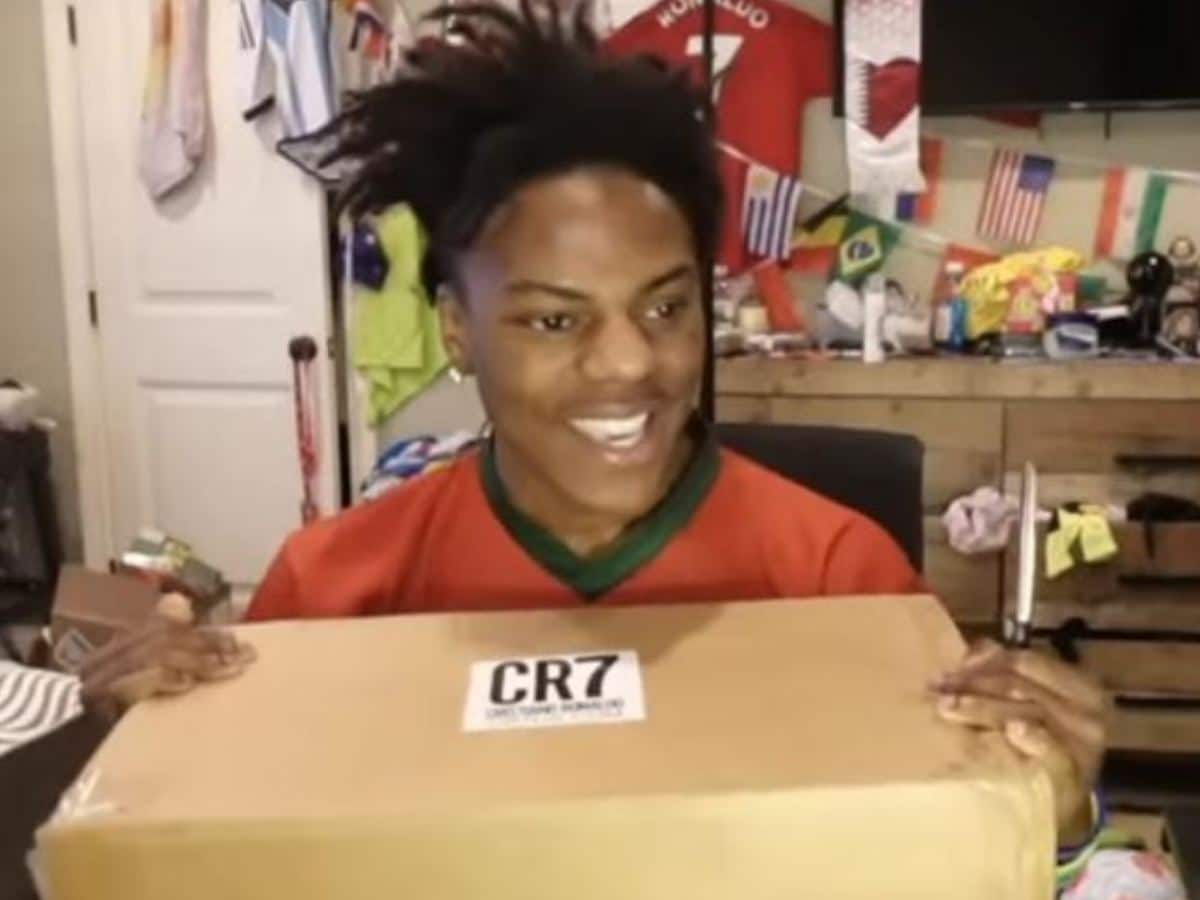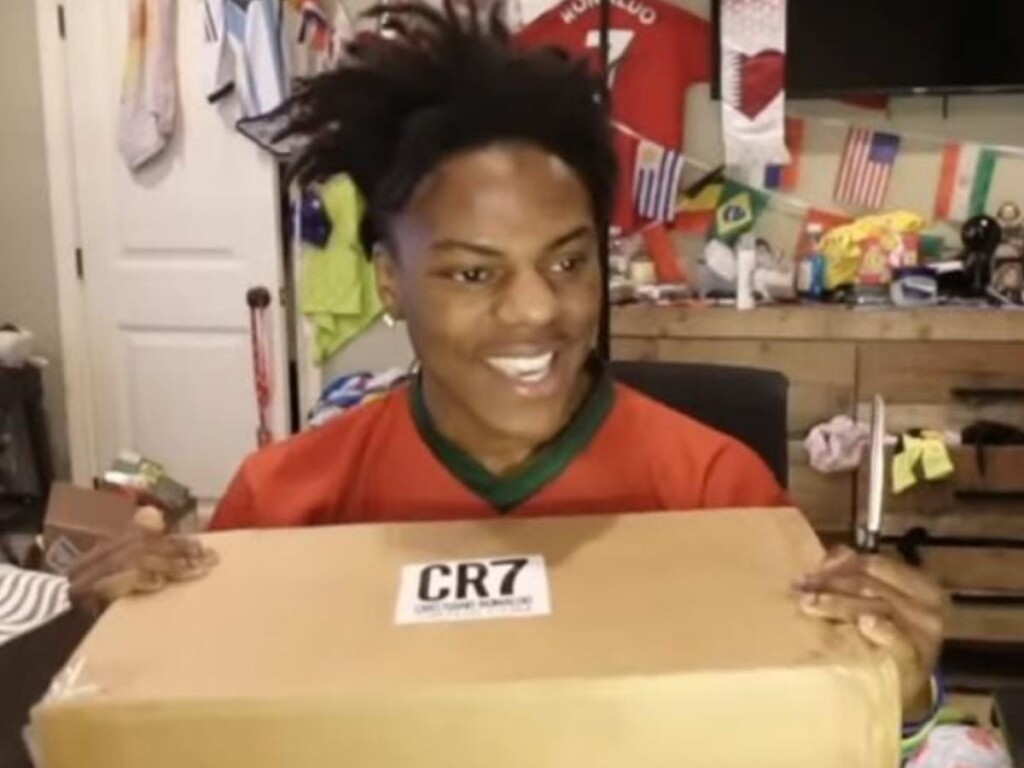 Darren 'iShowSpeed' has followed his idol to every country or club he has played for. Be it a match for Manchester United or a FIFA World Cup match where he plays for Portugal, the content creator didn't meet a single chance to see Ronaldo face-to-face. However, he returned with disappointment every time.
The footballer either got benched or chose not to play the match when iShowSpeed visited the stadium. This 'bad luck' of the YouTuber finally came to an end when he traveled to Saudi Arabia to see his GOAT play for his latest club Al-Nassr. His visit couldn't come at a better time as Ronaldo was seen clashing with Lionel Messi.
Even though Ronaldo and company lost the match, iShowSpeed was left satisfied to the sensational goal given by his idol, followed by his iconic 'SIUUU' celebration. The whole match and his reactions were streamed on YouTube as fans congratulated him for finally being able to fulfill his wish.
Fan reactions
The YouTube video has garnered over a million views at the time of writing this article and as an obvious fact, fans were equally happy for the most watched YouTuber last year. They highlighted how the iShowSpeed is inching closer to meet his idol one day.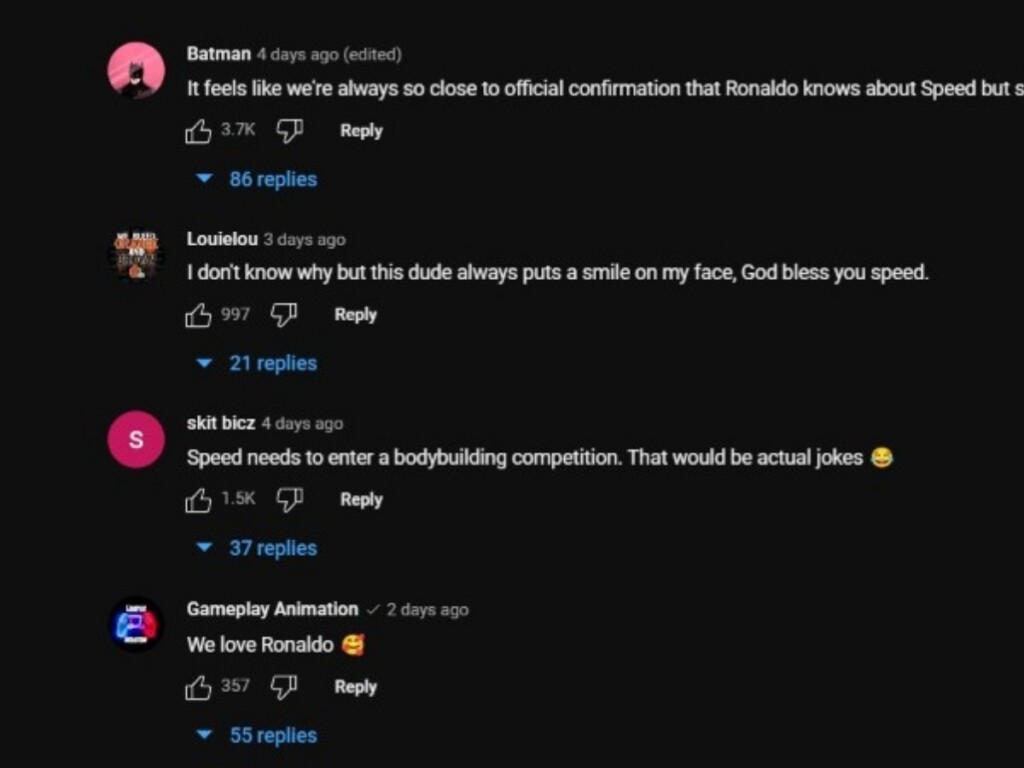 Rest assured, Cristiano Ronaldo himself has not sent the gift to iShowSpeed, but his team sending the box to the YouTuber is certainly a great deal. Speed has also talked with Ronaldo's son, which somehow provides the assurance that the footballer knows him to some extent.
In case you missed it!