Imane 'Pokimane' Anys is one of the few streamers who rarely faces a ban from the Amazon-owned platform as she hasn't violated any community guidelines on her streaming platform till date but on her latest livestream, she was able to avoid a ban in the nick of time as she deleted her VOD immediately.
This VOD showcased an accidental wardrobe malfunction by the Twitch streamer which happened on her November 15th livestream. Pokimane was interacting with her viewers when she moved away from her computer for a certain period. The moment she returned, the top she was wearing moved a little bit that exposed her bare chest.
However, she was able to prevent actual nudity as she was wearing skin-colored apparel under her top. The streamer, on the other hand, decided to end the stream quickly after she discovered that she accidentally faced a wardrobe malfunction. Her Twitch VOD also got deleted within minutes and the streamer came back for another livestream, only to not address the situation anymore.
It goes without saying that the clip was shared quickly in social media sites such as Reddit but it seems that the moderators were quick enough to take them down as Pokimane herself is running pillar to post, to avoid getting banned due to this reason, where she had no apparent fault on her side.
Read More: "We got MapleStory married": Pokimane recounts a wholesome story of her first online date
Will Pokimane get banned on Twitch?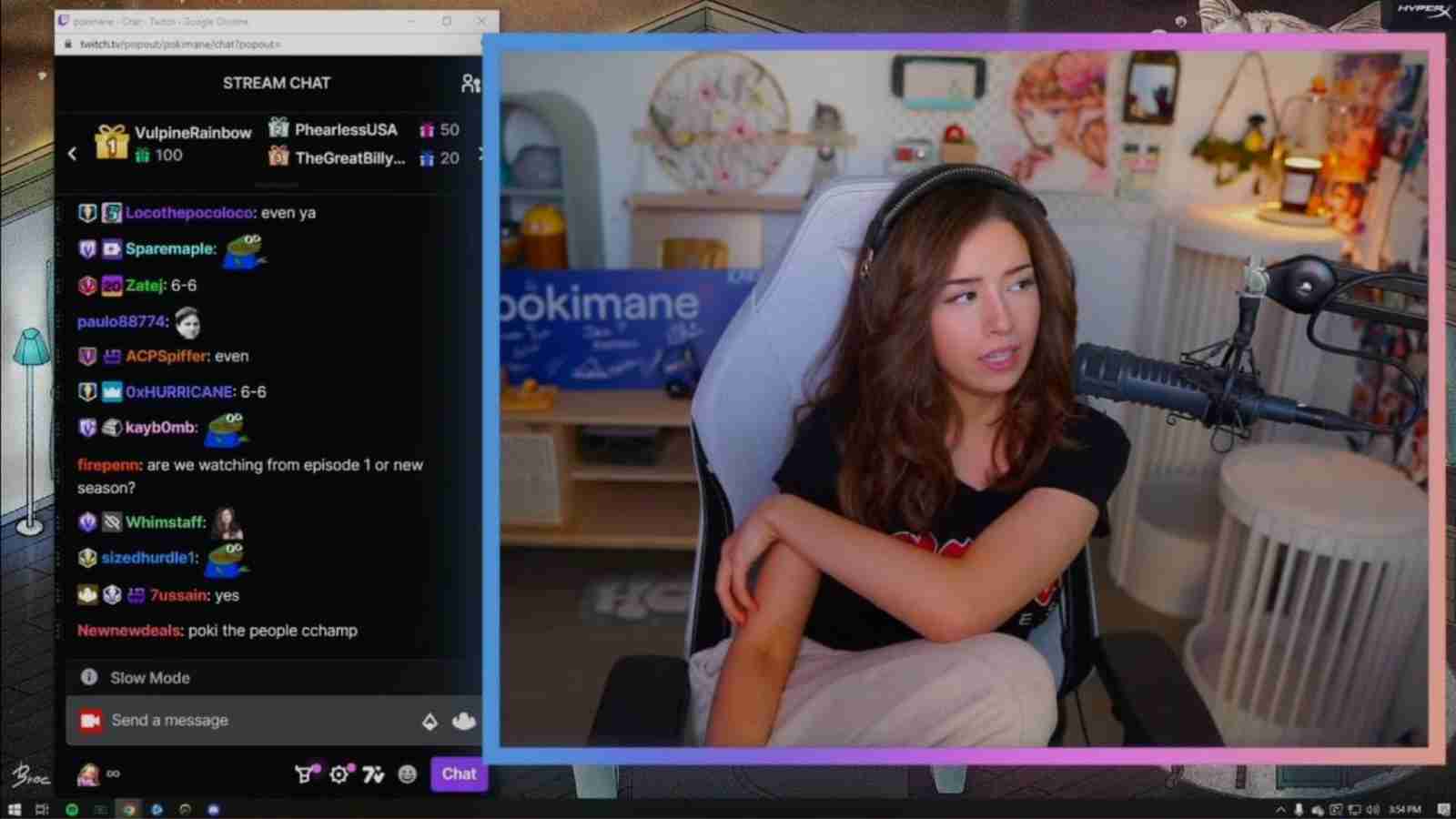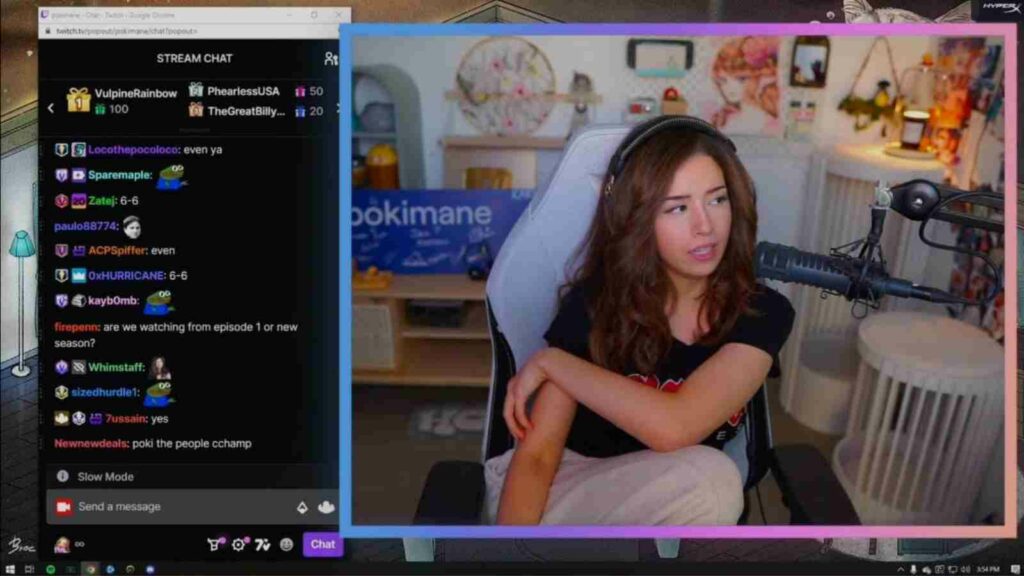 The 26 year-old content creator faced her first Twitch ban due to DMCA copyright issues, as she was streaming an American animated series 'Avatar: The Last Airbender'. Although she wasn't the only one to face this kind of ban during that time as her fellow streamer Disguised Toast was also banned for streaming Death Note.
The ban on Pokimane's Twitch account was removed within a couple of days and a year has passed since the incident occurred on her streaming career. This time around, the chances of her getting banned look bleak but they cannot be ruled out completely as Twitch's community guidelines state that-
"Nudity and se*ually explicit content or activities, such as pornography, sexual acts or intercourse, and sexual services, are prohibited."
While the Moroccan-Canadian streamer wasn't involved in any such videos, and has also deleted her VOD that showed the accidental wardrobe malfunction, it will now be completely dependent upon the platform whether they decide to scrutinize the incident and take further action.
Also Read: Ex Fortnite Pro Player Chap Calls Out Twitch for 'Fraudulent Activity' Accusations
Fans express their concern for Pokimane
Though the clip posted on r/livestreamfails has been taken down, some users are still commenting after getting information on the ongoing situation. One of the users wrote that it feels illegal to watch this whereas another wrote that people might start accusing her of doing this on purpose.
Few days ago, the streamer had revealed that she was almost blackmailed into sending her nude pictures to a scammer who posed as a company official. It seems that she has been going through a lot.
Also Read:  "That's an atrocius fu**ing lie": HasanAbi addresses the issue of a streamer accusing him of sleeping with her 'minor' friend