Pokimane and xQc are two of the biggest streamers on Twitch who have often collaborated or even appeared in each other's streams, much to the delight of their viewers. The duo also exchange some hilarious jokes while watching each other's livestreams.
Recently, when Felix 'xQc' Lengyel was checking out the livestream of Imane 'Pokimane' Anys, he found out that she had been playing Among Us but he was shocked when Imane broke the fourth wall. The 26-year-old content creator's chat made her aware that xQc is watching her stream, making things 'weird' for him.
As soon as Poki heard this, she stated that she has a really important for the streamer. "Did you ever take your laundry out of the wash and like put it in the dryer because that's a very important part of laundry process". She continued, "otherwise your clothes are gonna get like gross and moldy and they're gonna smell really bad."
While xQc claimed that he knows about it and has already done that, Pokimane continued to explain the importance of putting the washed clothes in the dryer. Perhaps, the streamer wanted to roast him indirectly as a couple of days ago, Felix Lengyel did a 'room cleaning' stream, on his chat's demand.
Read More: "This podcast was fu*king crazy", Ludwig provides his take on Kanye West's recent comments on Hitler in Alex Jone's podcast
Pokimane roasts xQc's living habits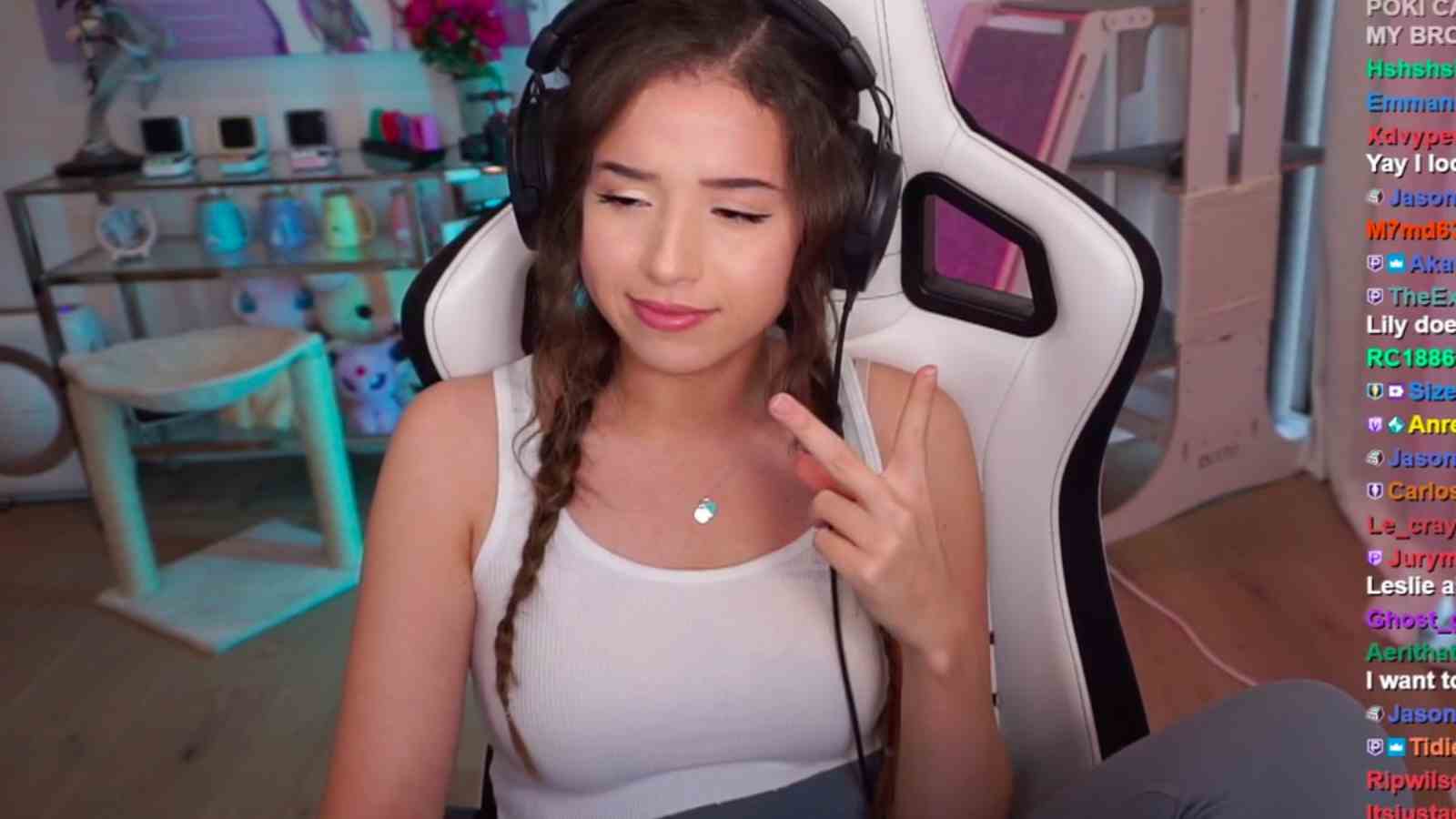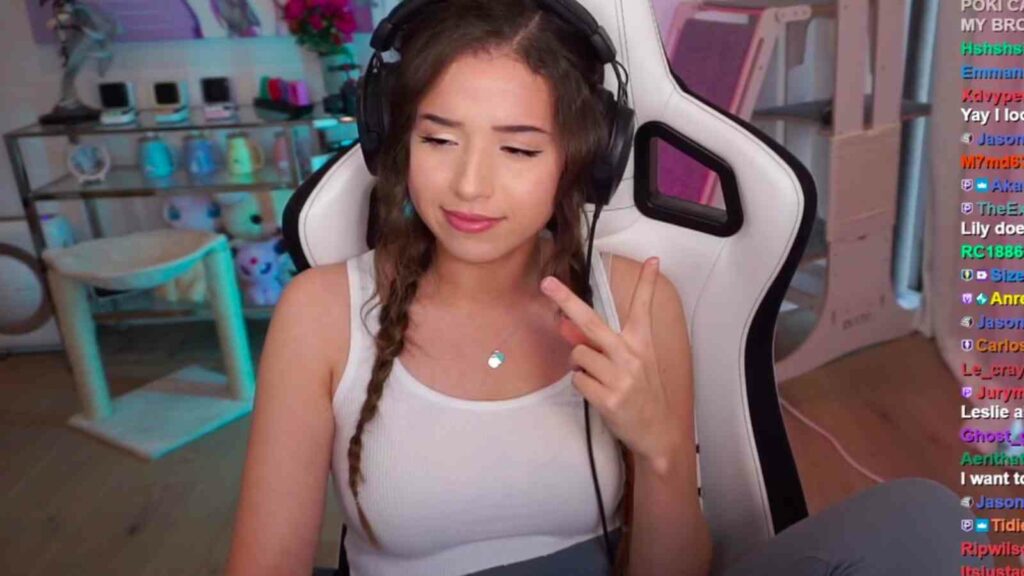 xQc's dirty room has often been a topic of discussion in the streamer's community as whenever the streamer shares updates on his health or shows his room through pictures, fans only point out the unhealthy lifestyle he has been living and his dirty room that he needs to clean.
To everyone's surprise, the streamer had decided to livestream himself cleaning his dirty room, probably after years. His chat was able to see the litter scattered everywhere which led to some hilarious comments from his chat but this time, his viewers weren't the only one to roast him.
Referring to his room cleaning livestream, Pokimane pulled a savage move on advising the streamer on how he should complete the laundry process, in case he was unaware of it until now. While Felix noted that he was aware of this surprisingly, fans were amazed to see Pokimane trolling him in an unhinged way.
Also Read: "Shut the f*ck up please!", Pokimane gets anxious as her Apple Watch nearly leaks her address on Twitch livestream
Fans react to Pokimane's advice
The Twitch clip was shared in the YouTube channel 'React Archives' which has got over 100K views. Fans gave some hilarious reactions on how the Juicer lord is being taken cared off by fellow Twitch streamers like a little brother.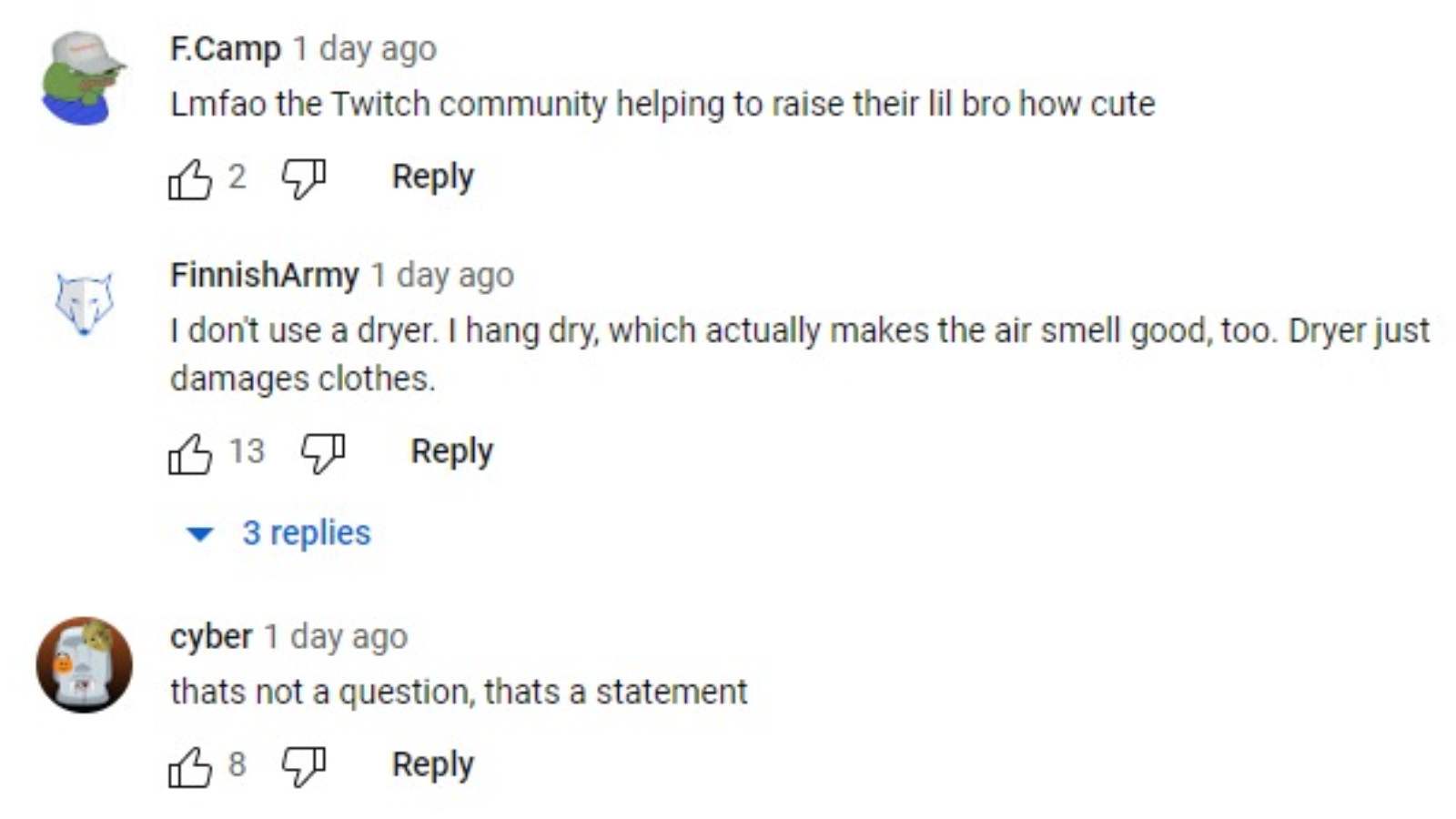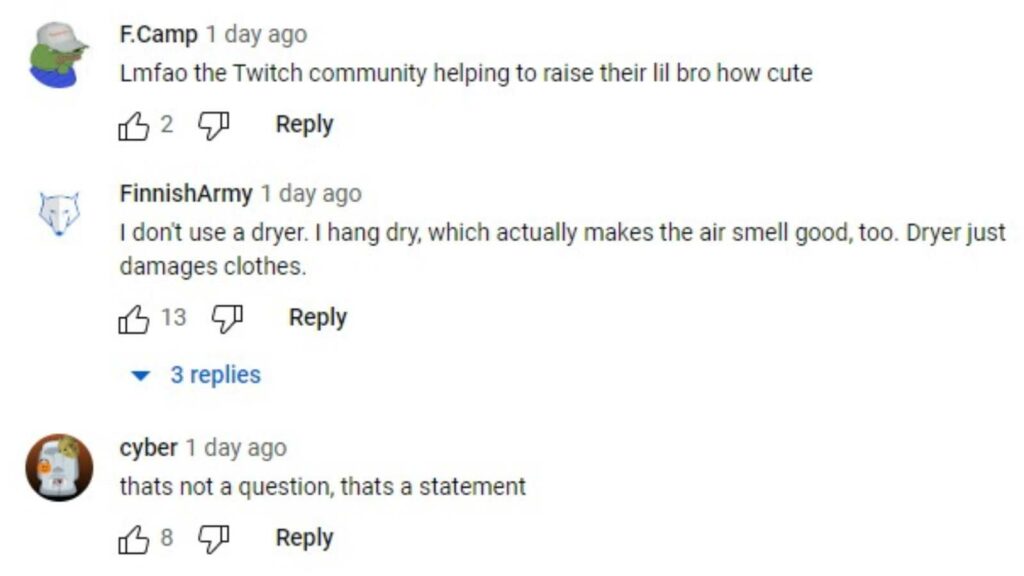 While Pokimane might have roasted xQc for his living style and his dirty room, the streamer was hardly offended on the comments as he knew he had to go through all this.
Also Read: "Hopefully I don't go bankrupt", Ludwig sells Mogul Chessboxing tickets for $1 to compensate SWT 2023 victims