Former Twitch streamer who has now captured the YouTube Gaming market effectively, becoming one of the most watched female streamers on the platform, Rachell 'Valkyrae' Hofstetter has announced her voice acting role in a recently released show called Sonic Prime, that is available on Netflix.
The 30-year-old content creator took to Twitter to reveal this great news, with a picture of her recording the voices in a studio. Her tweet post read as, "Excited to finally announce that I'm the voice actress for Squad Commander Red on Sonic Prime!". She later wrote that the show is already out on the US-streaming platform, fans can therefore binge watch the show right now to hear her character.
Although the YouTuber has made the official announcement earlier today, she had already broke this news on one of her livestreams when her fans were able to spot her name on the Sonic Prime show's performers list. Initially hesitant to talk on the subject, she stated, "Yes I am Squad Commander Red, that was me, yes".
Back then Valkyrae was not ready to announce the news due to some issues, but she promised her viewers that she will soon make an official announcement, which came recently on Twitter.
Related: "I might go blind", Twitch star Ibai makes a shocking revelation post his health-check up
Sonic Prime is Valkyrae's second voice acting project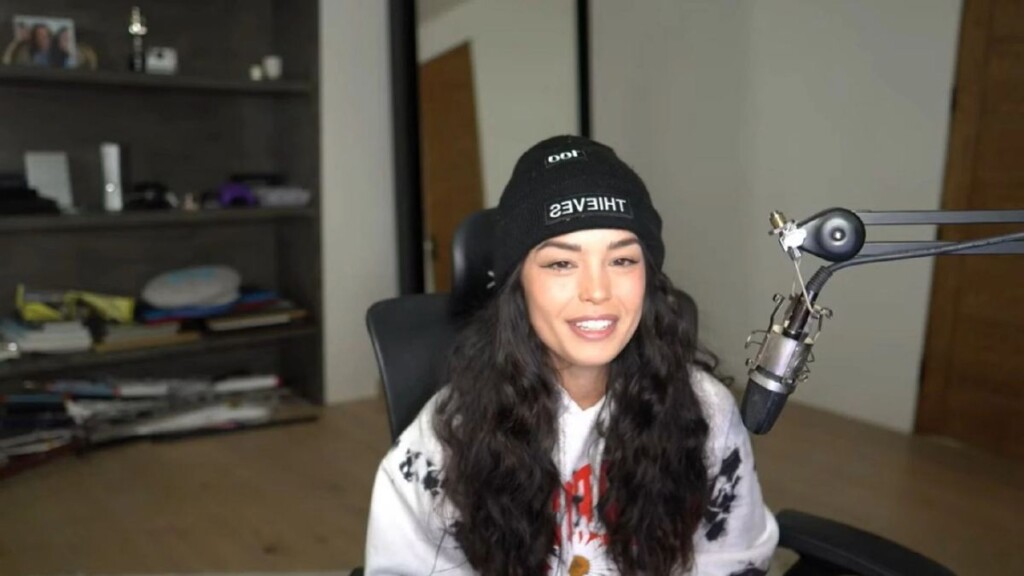 Valkyrae has been a part of some big music projects with household names in the industry such as Corpse Husband and Bella Poarch, but many of her viewers might be unaware that she had also bagged a voice acting role in a Japanese animated show, which is something that she loves to watch.
Rae has displayed her constant love for anime often, and after announcing her role in an anime called Tribe Nine, she was extremely elated. She played the role of a twin along with YouTuber Sykkuno as her partner in the animation. Following this, she headed straight to Netflix, and that too for a popular franchise.
Sonic Prime is an animated TV series that is based on the Sonic Hedgehog video game series. The current show is the sixth instalment to this franchise, where the second season has just aired on the streaming platform. In addition to Valkyrae, YouTuber Sean 'Jacksepticeye' McLoughlin also plays a role in this show.
Fans react to the official announcement
Valkyrae's Twitter post received several reactions on the platform as fans were not able to contain their excitement after realizing that Rachell has bagged a huge project. Here are some notable fan reactions-
Streamers such as HasanAbi and CourageJD expressed their elation on this announcement as the former claimed that he will watch every episode of this show now. One of the fans also suggested that Valkyrae should now try for some VA role in Valorant, to which the YouTuber replied that it will be a dream come true for her.
In case you missed it