Resident Evil 4 Remake requires Leone S Kennedy to kill the mutated and save Ashley, for which he needs powerful weapons. From a simple Handgun to a big bad Rocket Launcher, Leone gets to use various different kinds of weaponry. The game in a short amount of time is already very successful, prompting many to dub it as one of the best Remakes of any game.
Resident Evil 4 Remake as the name suggests is a reimagining of the famous Resident Evil 4 (2005) game. The Remake is faithful to its original with some tweaks here and there. Fans of the game have already pointed out the missing campaign of Ada Wong which we could see in an expansion pack later on. Besides the story one of the main focuses of the game is the usage and design of the weapons. These weapons help Leone gain advantage in keeping Ashley safe against Umbrella's nefarious plans.
Related: How to use Parry successfully in Resident Evil 4 Remake
Resident Evil 4 Remake Weapons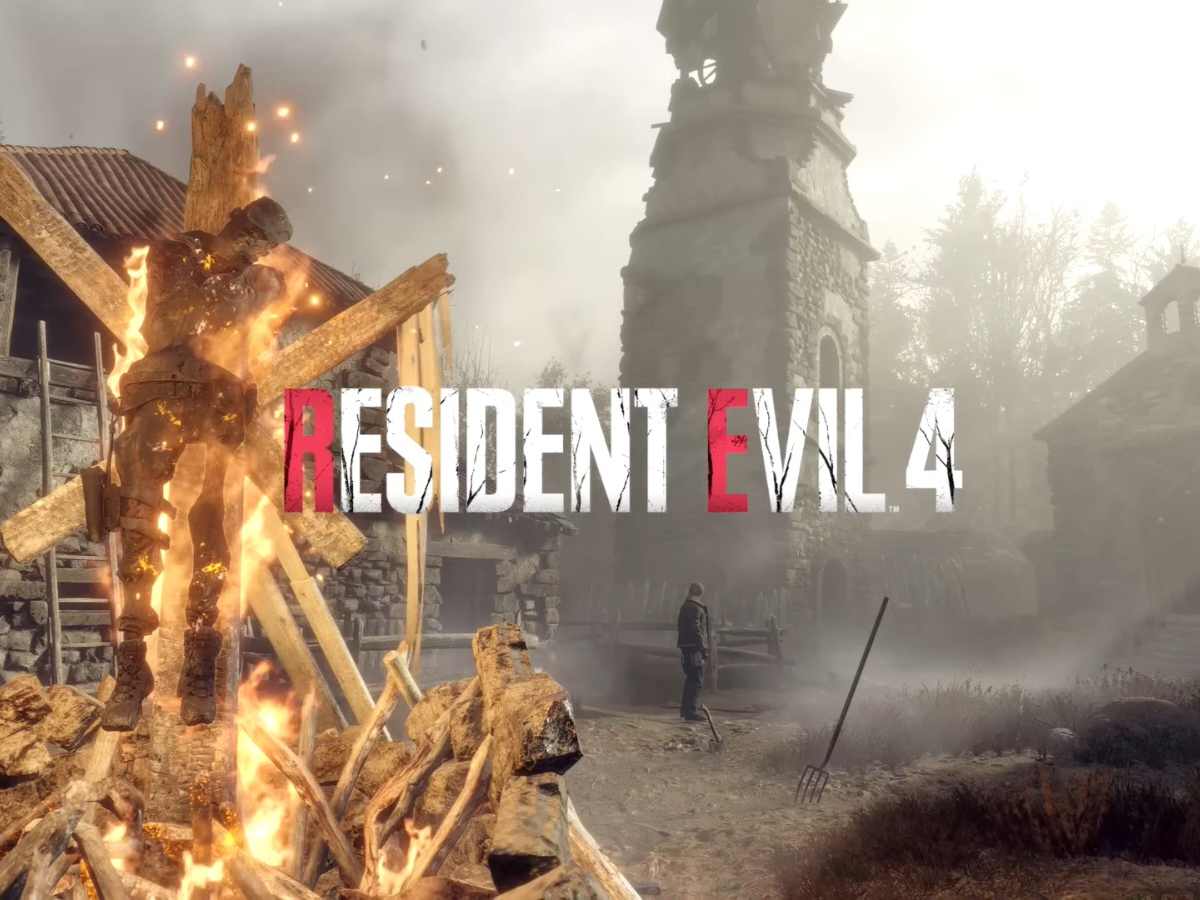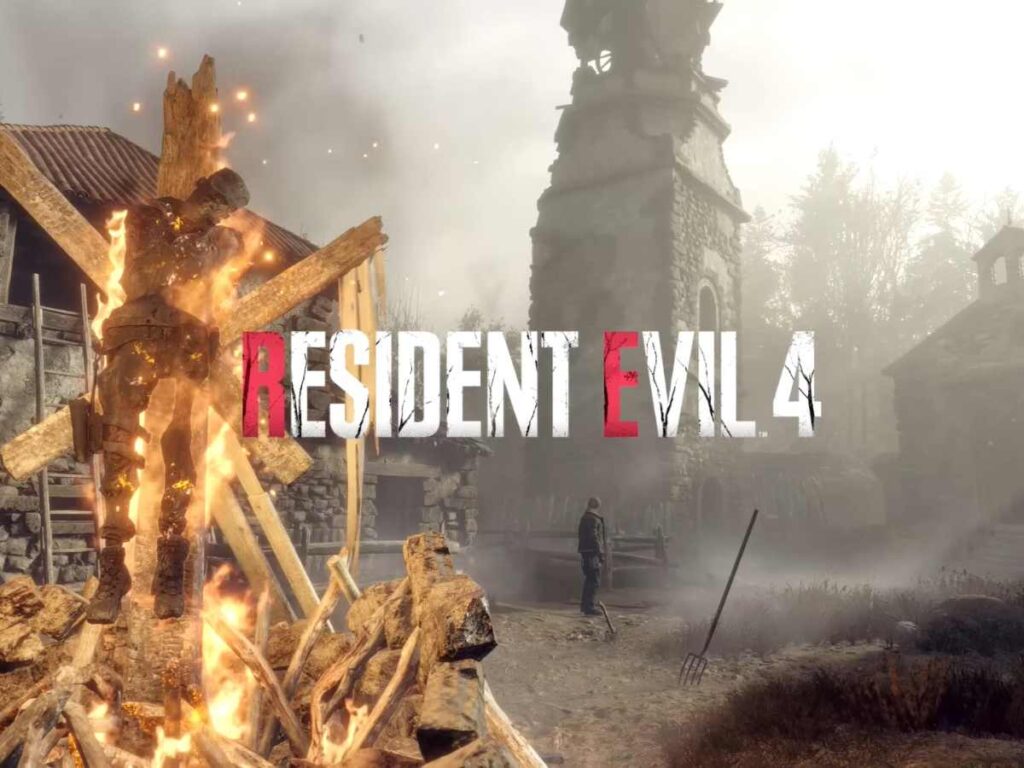 The Original and the Remake of Resident Evil 4 capture the sense of fear and dreariness in the atmosphere really well. With so many monsters to go through to end the game it takes a lot of patience, courage and most of all powerful guns. The game provides various guns for Leone to use. Leone starts off with his trusty Combat Knife which is very handy in close range attacks. Apart from using the Knife players can also use Parry in order to deflect certain attacks. The First gun that Leone acquires in the game is a small Handgun. This can be quite handy in some sticky situations. As the game progresses Leone will find Shotguns, Assault Rifles and even a Rocket Launcher.
10. LE 5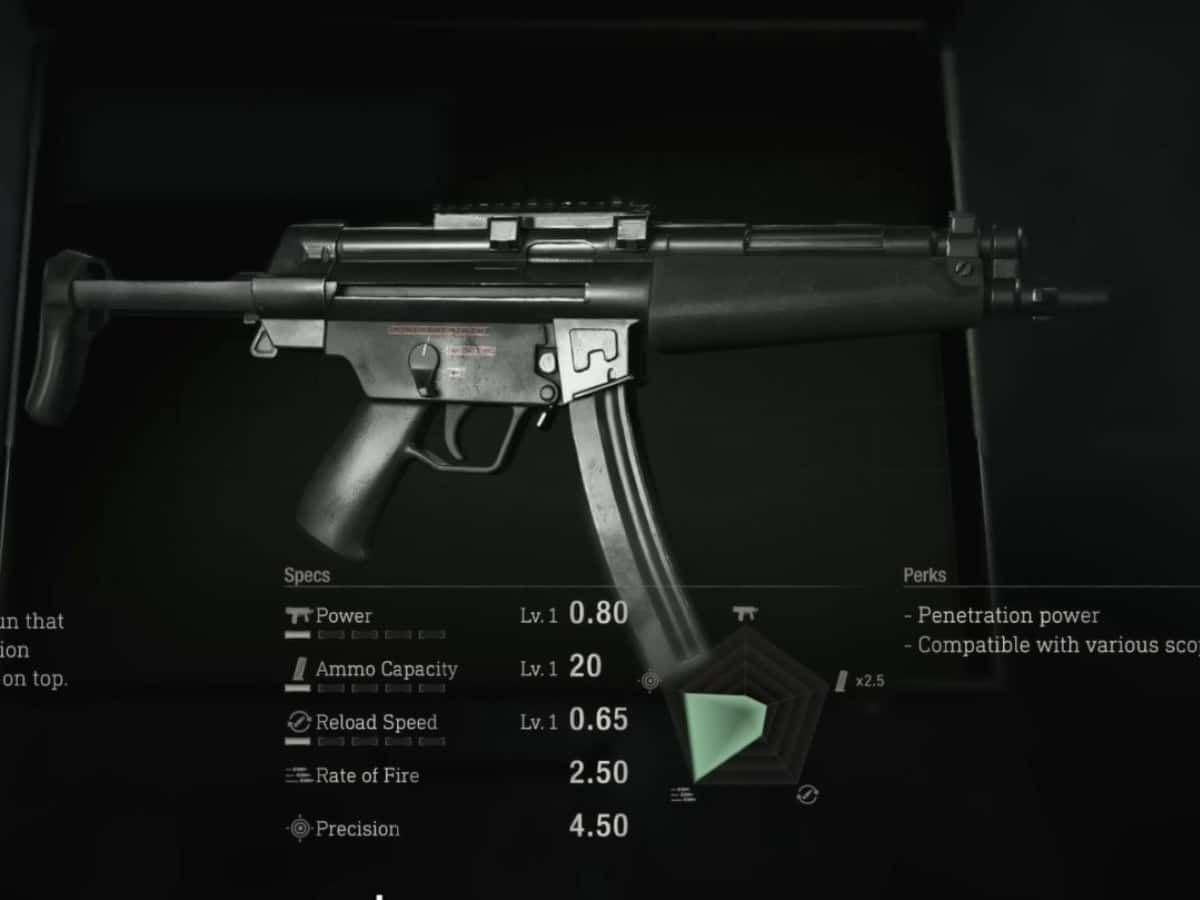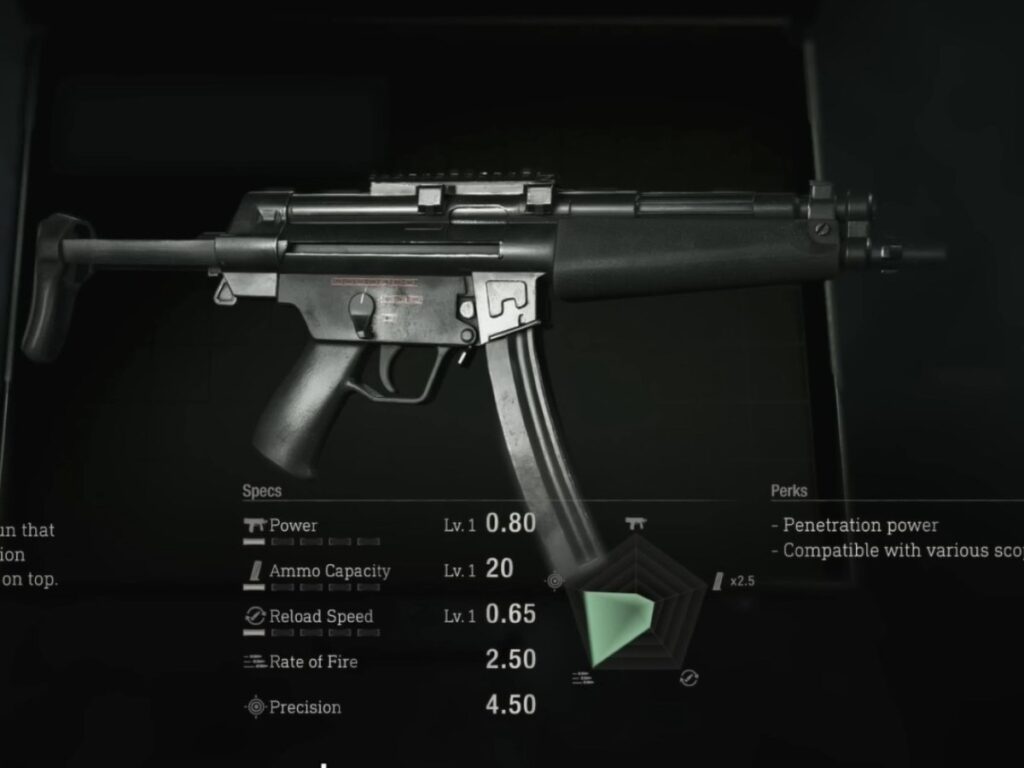 LE 5 is a SMG (Sub Machine Gun) class weapon. In Resident Evil 4 Remake players can locate this gun in Chapter 13 locked inside a freezer. This particular gun is very useful against a horde of enemies. SMGs are very efficient in close combat scenarios. LE 5 performs this job very well and is one of the best of its class in the game.
As LE 5 is an SMG it doesn't have much power, but its firing rate is immaculate. The best feature of the gun are its Bullets. They can tear through the mutated in a short amount of time. When it comes to facing a lot of enemies at the same time LE 5 will do the job easily.
9. Red9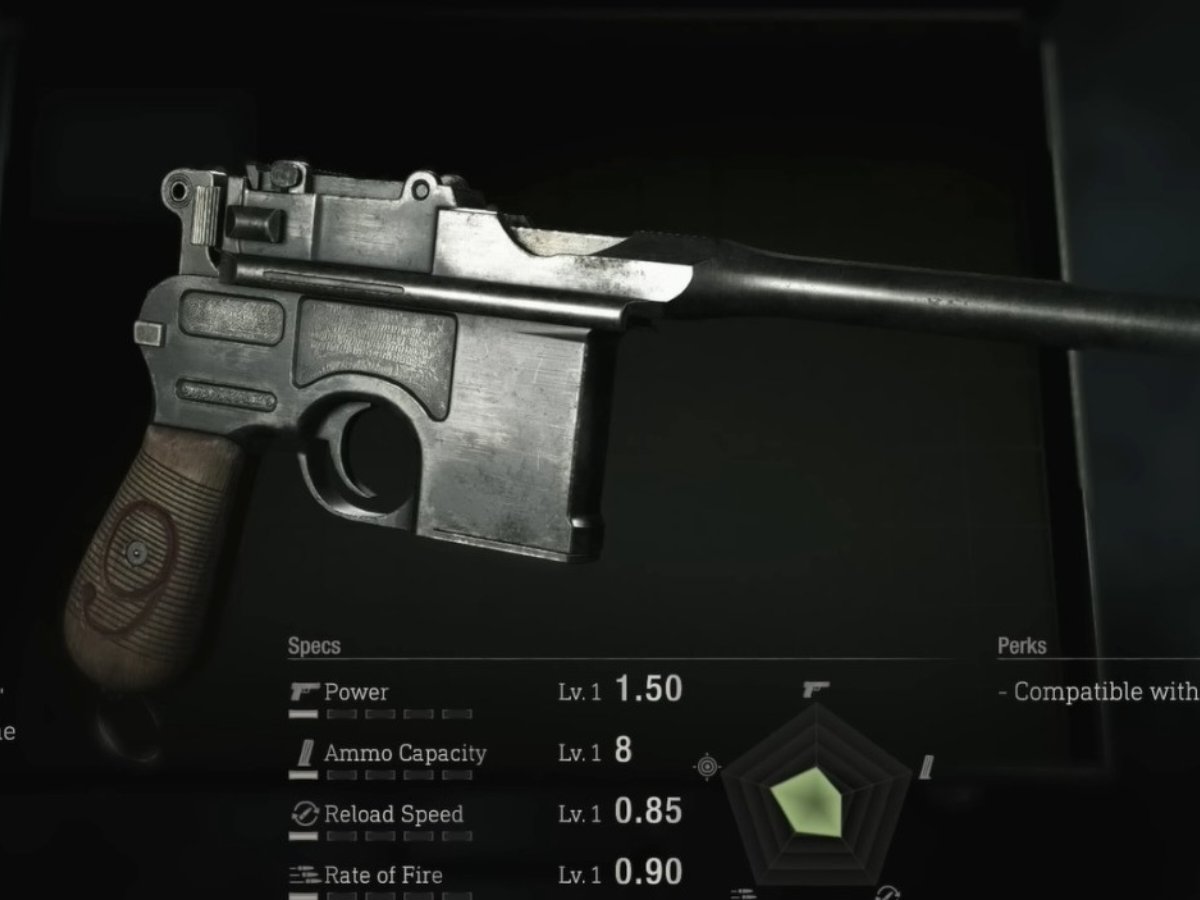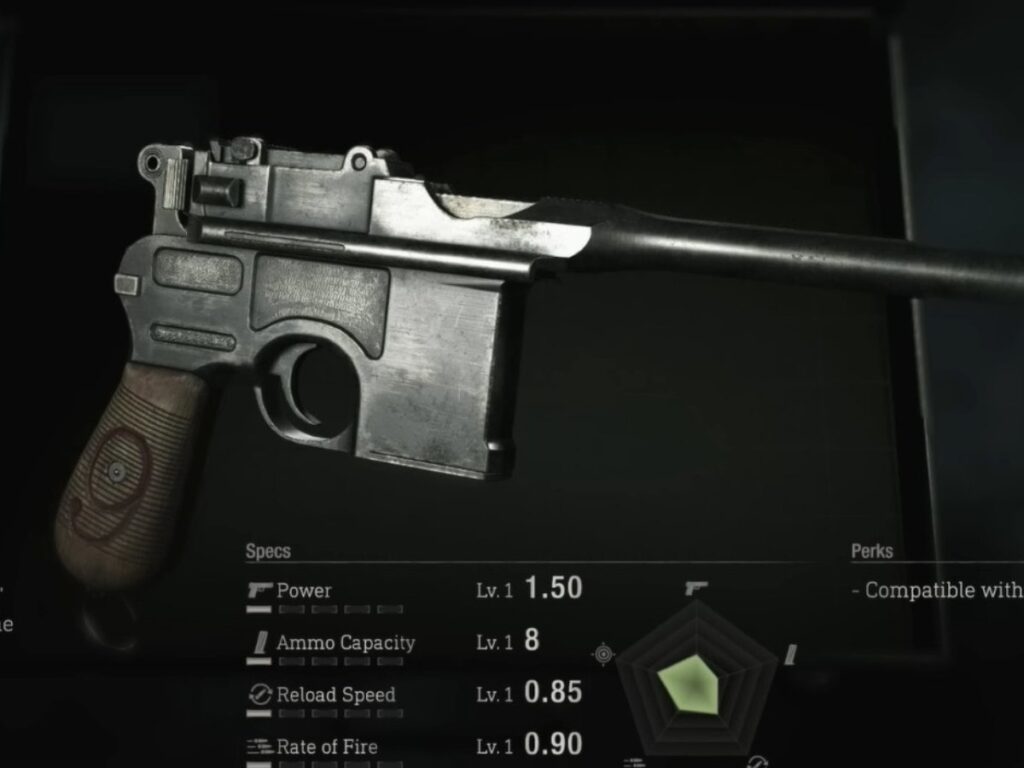 Leone gets a Handgun very early in the game which allows him to tackle the mutated enemies. There are few different types of Handguns in the game. One of the most lethal is the Red9, which players can upgrade to make it 1.5 times more potent. Players can get their hands on the gun fairly early in Chapter 4. They can locate the gun in the middle of lake, hidden in some treasure.
8. Broken Butterfly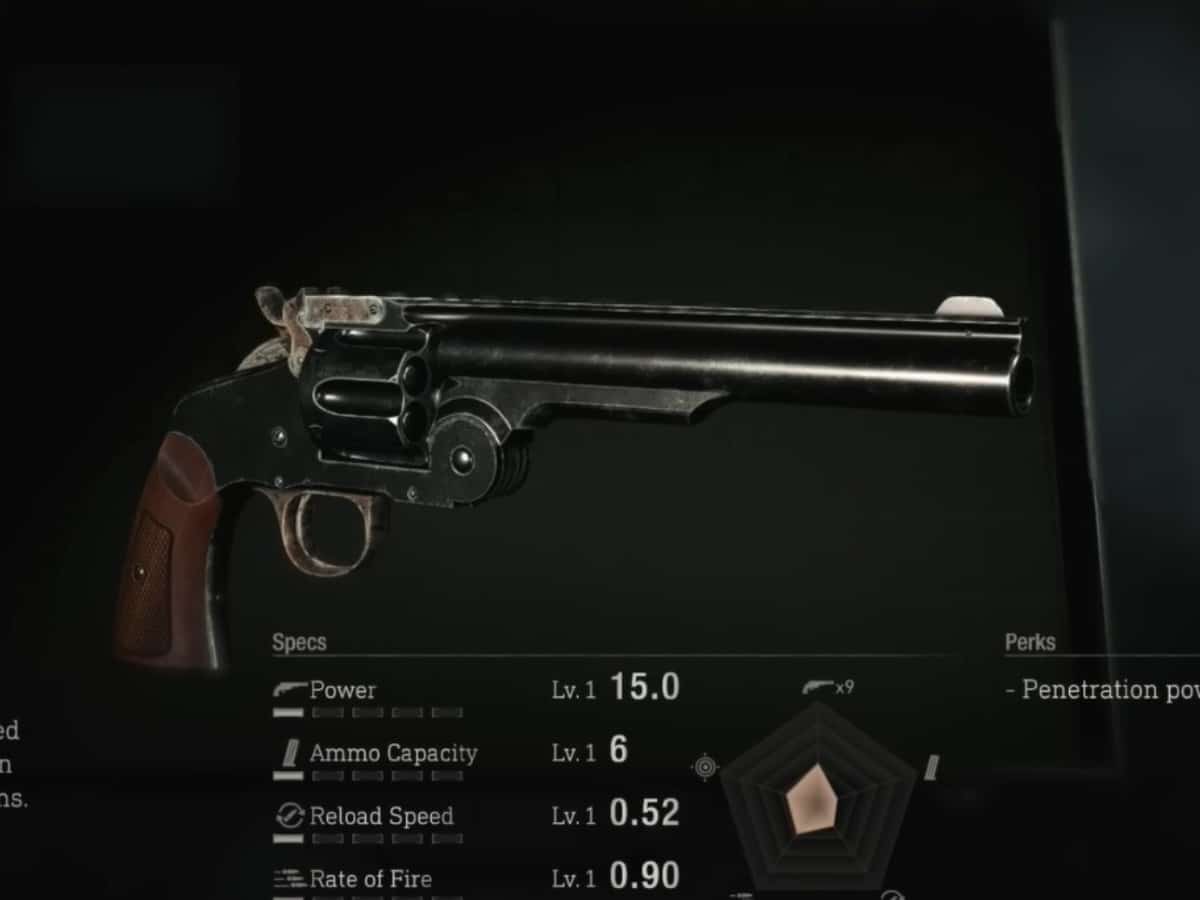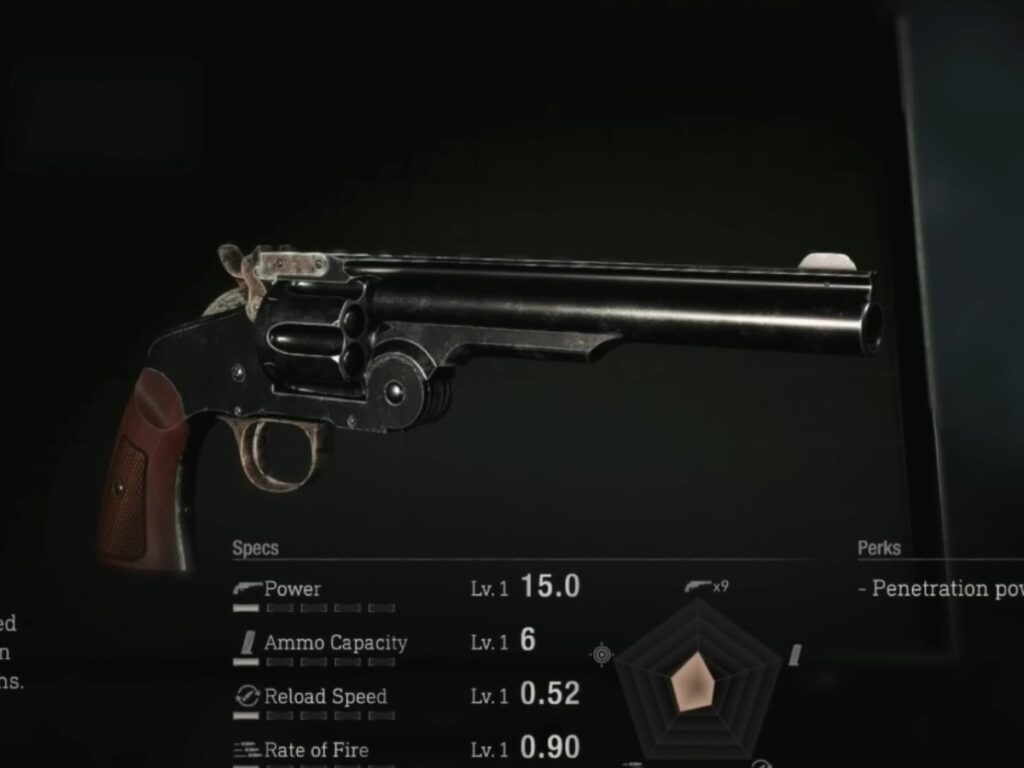 The Broken Butterfly is a classic Magnum style Handgun. This is basically a pocket size Rocket Launcher. Besides the power it boasts it is quite tricky to handle. The firing rate is slow, and the recoil is very hard to keep in control. But it does massive damage if shot accurately and can be a lifesaver against strong enemies. But the biggest drawback of the gun is its ammo, as it is very rare, conserving it becomes a top priority. Players need to be very aware on how and when to use the gun and it will surely come in handy. Players have to buy the gun from the Merchant after they complete Chapter 6.
7. CQBR Assault Rifle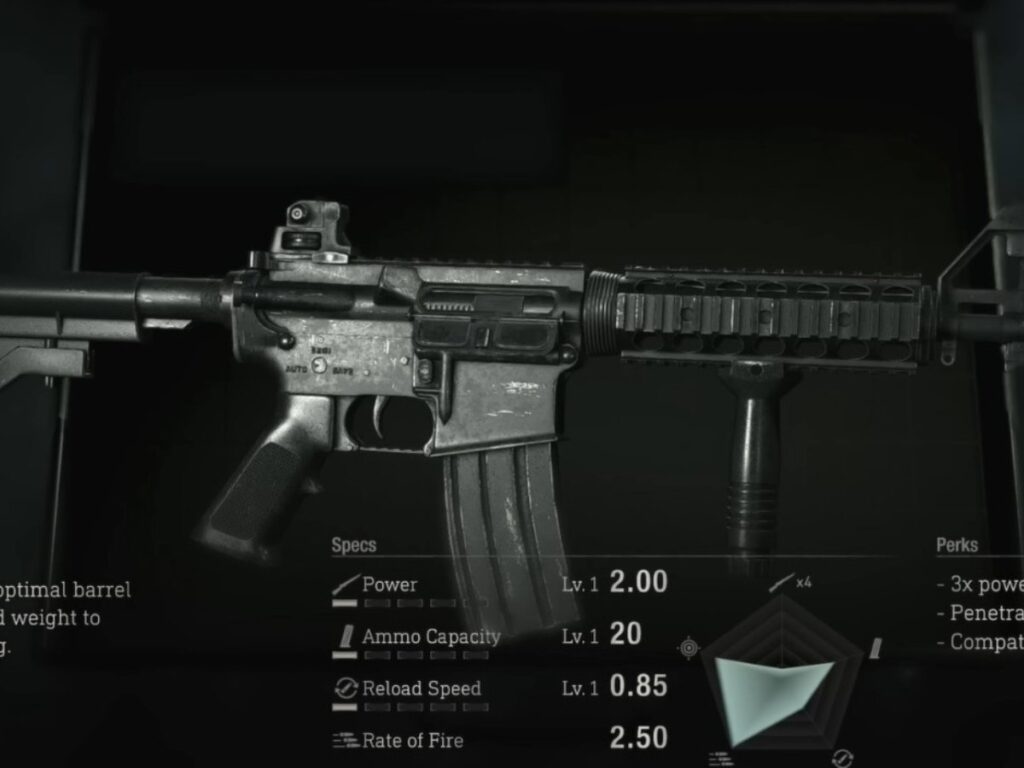 The CQBR Assault Rifle is one of the best weapons in Resident Evil 4. Fully automatic and efficient, players can locate it inside a locked box at the library. CQBR functions similar to an SMG but with increased damage and better accuracy. The penetration power of the gun is something to be feared. Players can easily take down a bunch of enemies in a matter of moments. But they also need to remember as it is a bigger weapon than the ones previously mentioned it also takes up lot of space in the suitcase. Players need to pick and choose what they want to keep and what to sell or let go.
Related: How long does it take to beat Resident Evil 4 Remake?
6. Stingray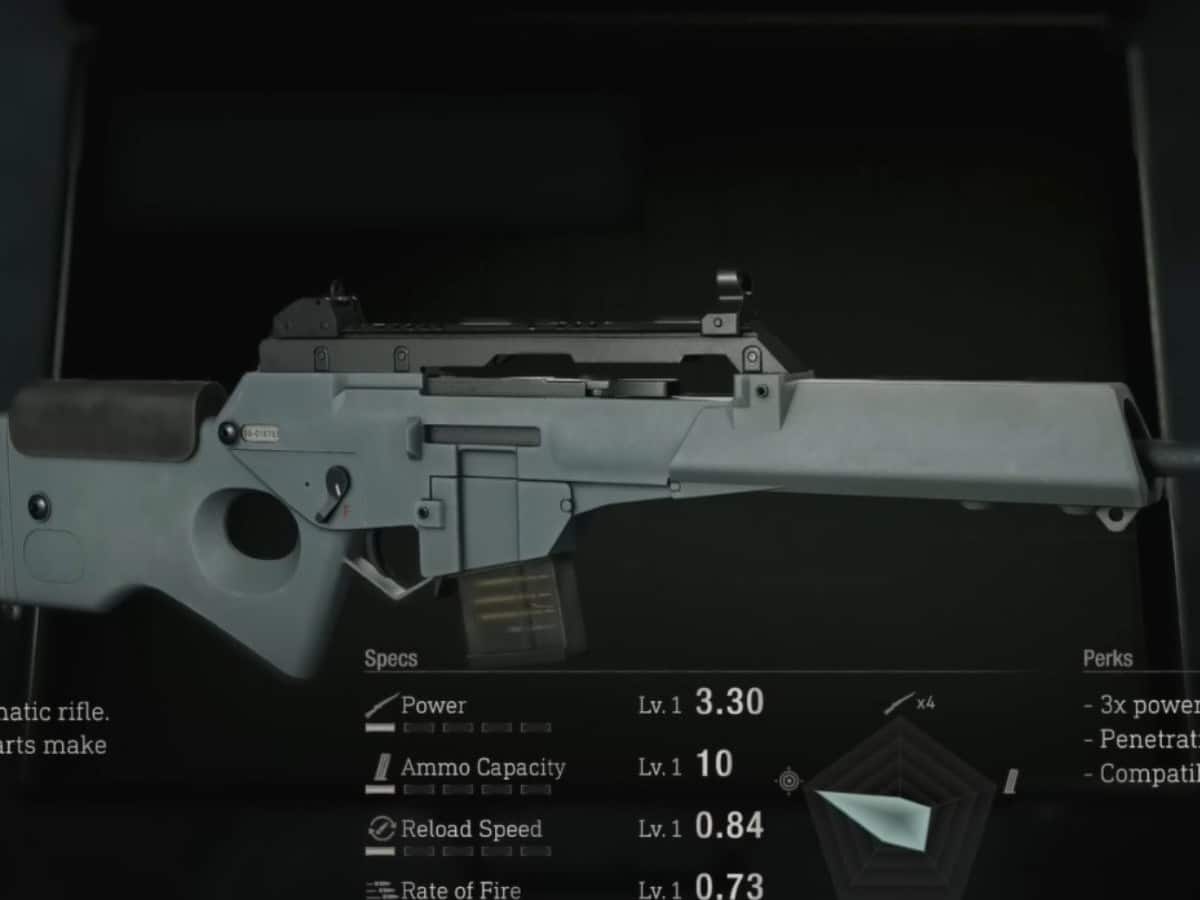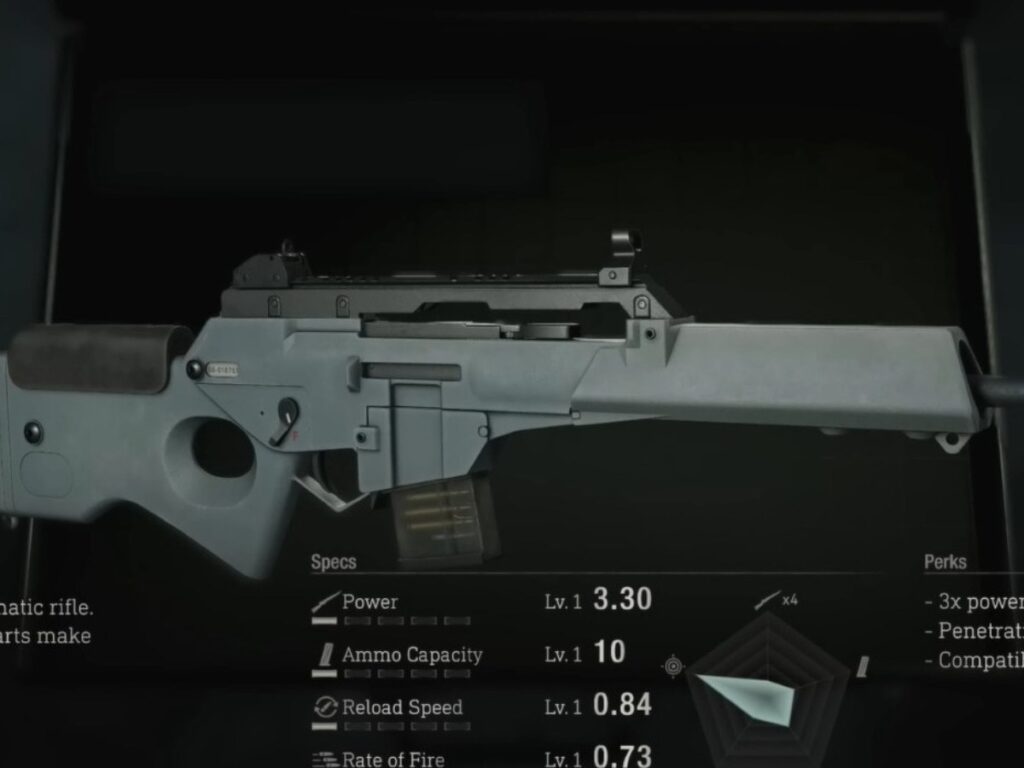 The Stingray is similar to CQBR Assault Rifle. It is also a semi-automatic rifle but with a scope which allows it to have better range. The extended range provides the players better chance to kill enemies from a distance. During the fight if players manage to hit the enemies or a boss's weak point it will deal 3x damage. Players can only acquire the Stingray from the Merchant after Chapter 6.
5. Riot Gun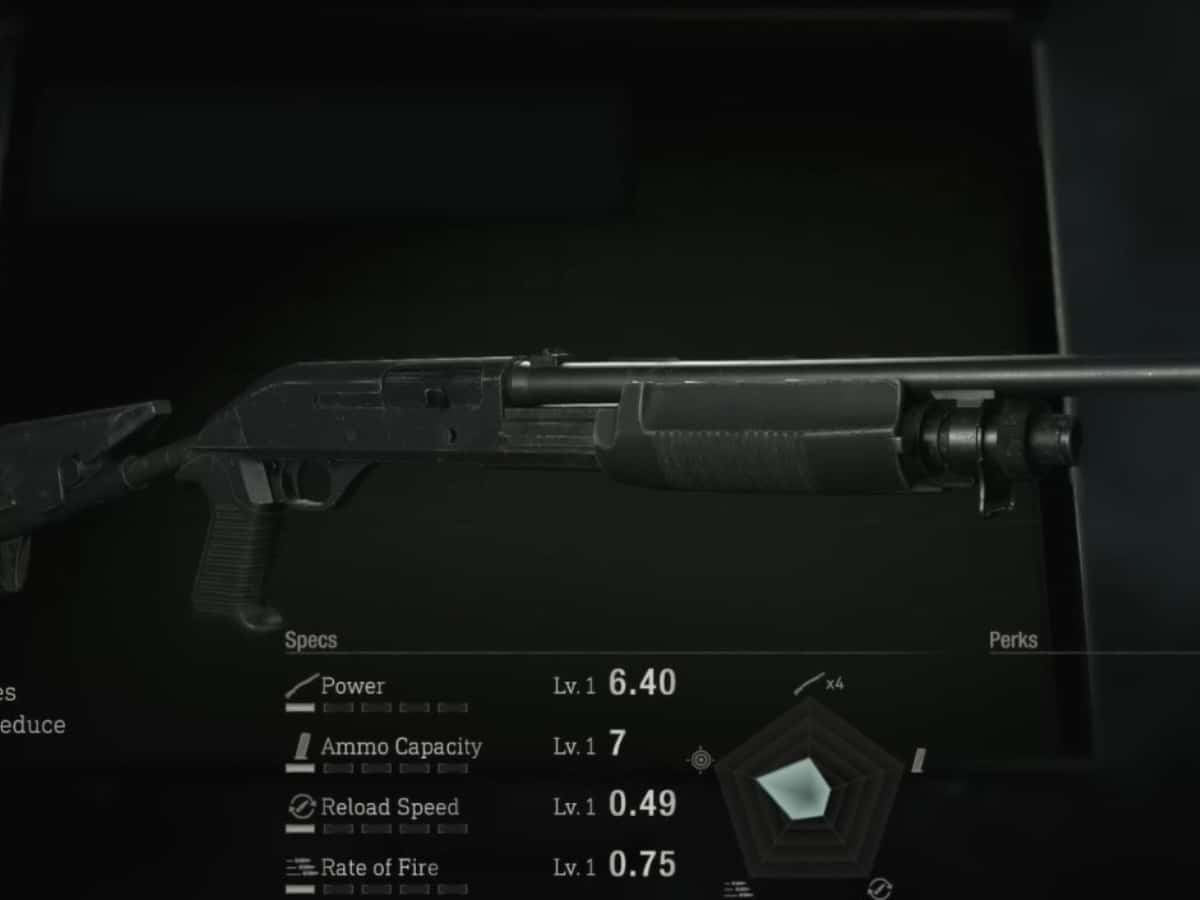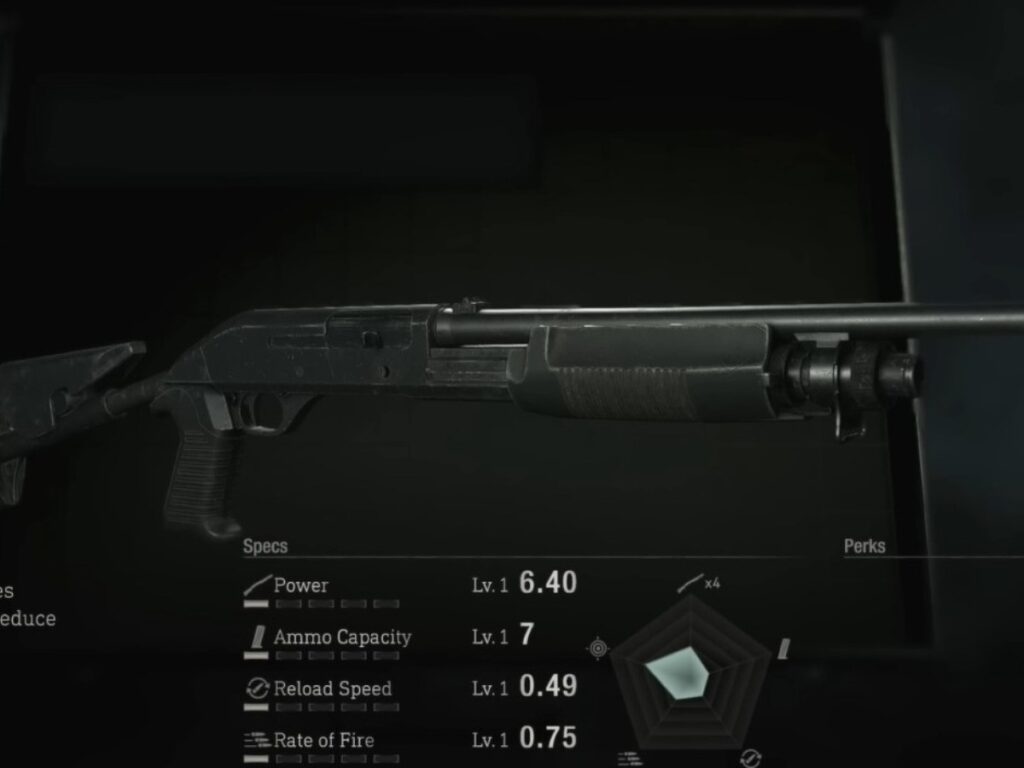 Next is a shotgun aptly named The Riot gun. As the name suggests players can run riot in close range fights. It is one of those weapons that players will enjoy using in the game as it is very balanced. The Riot gun does massive amounts of damage with very low recoil. One of the best aspects of this gun is the firing rate. Usually, shotguns aren't known for having good rate of fire, but Riot gun's decent rate of fire is very handy against bosses. If players want to get hold of the gun, they need to spend almost 28,000 ptas to the Merchant after completing Chapter 6.
4. Killer7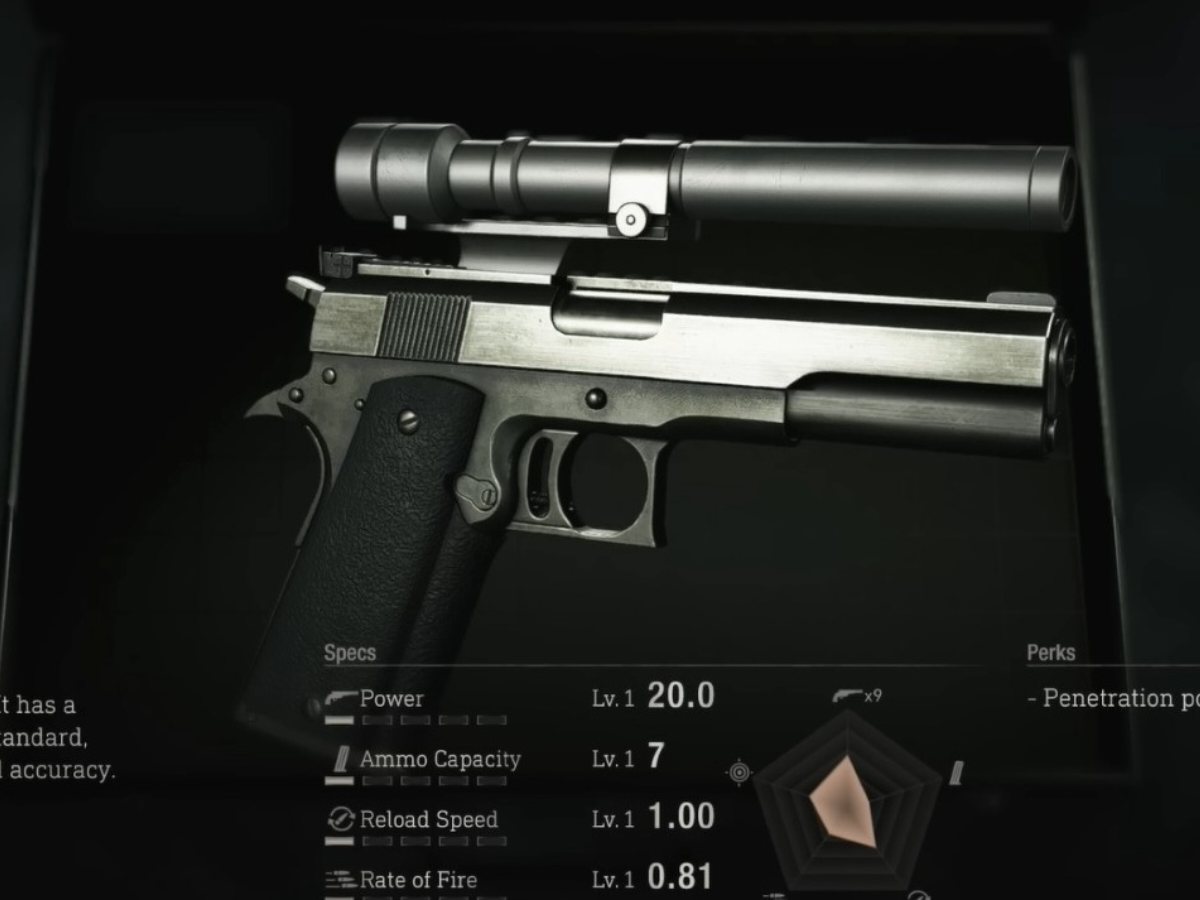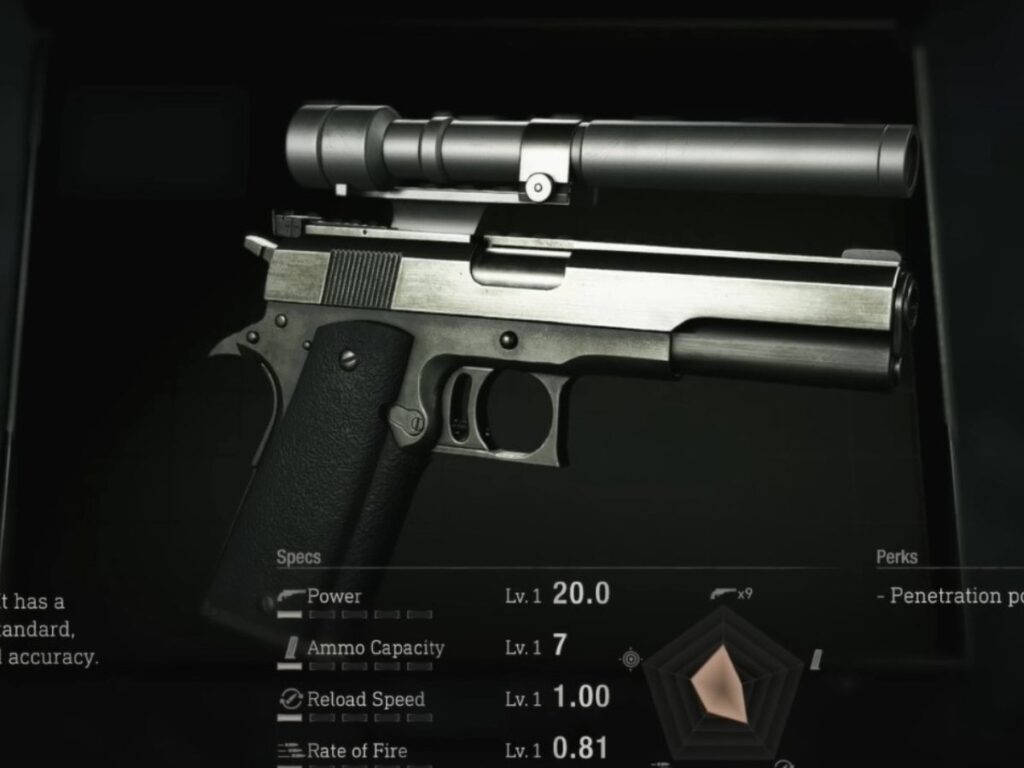 Like the Broken Butterfly Killer7 is also a Magnum gun. In Resident Evil 4 Remake between the two Killer7 is undoubtedly the superior gun. It boasts more power and accuracy. The highlight of the gun is that it comes with a laser, allowing players to aim better. However, players need to be careful while using it as the gun comes with very limited ammo. Killer7 is available for purchase from the Merchant after Chapter 10.
3. Striker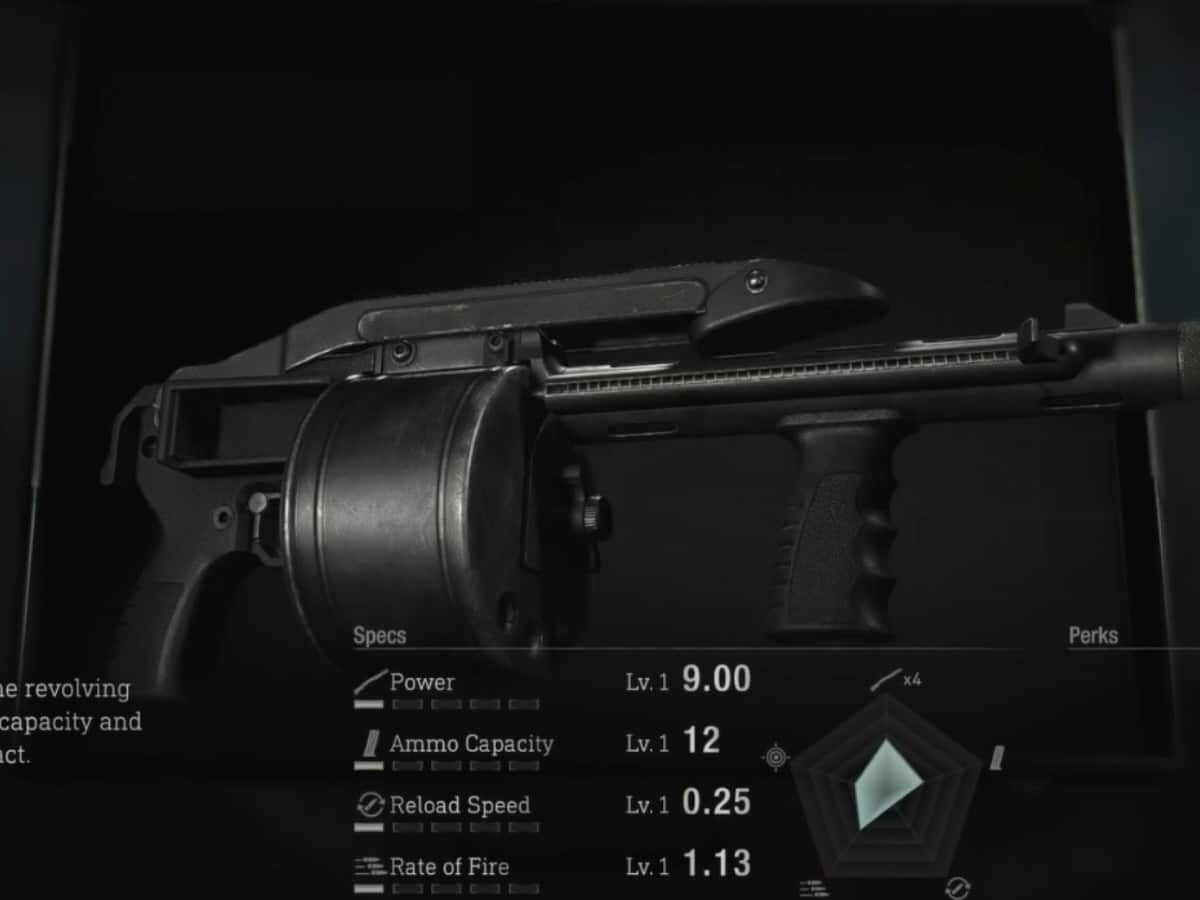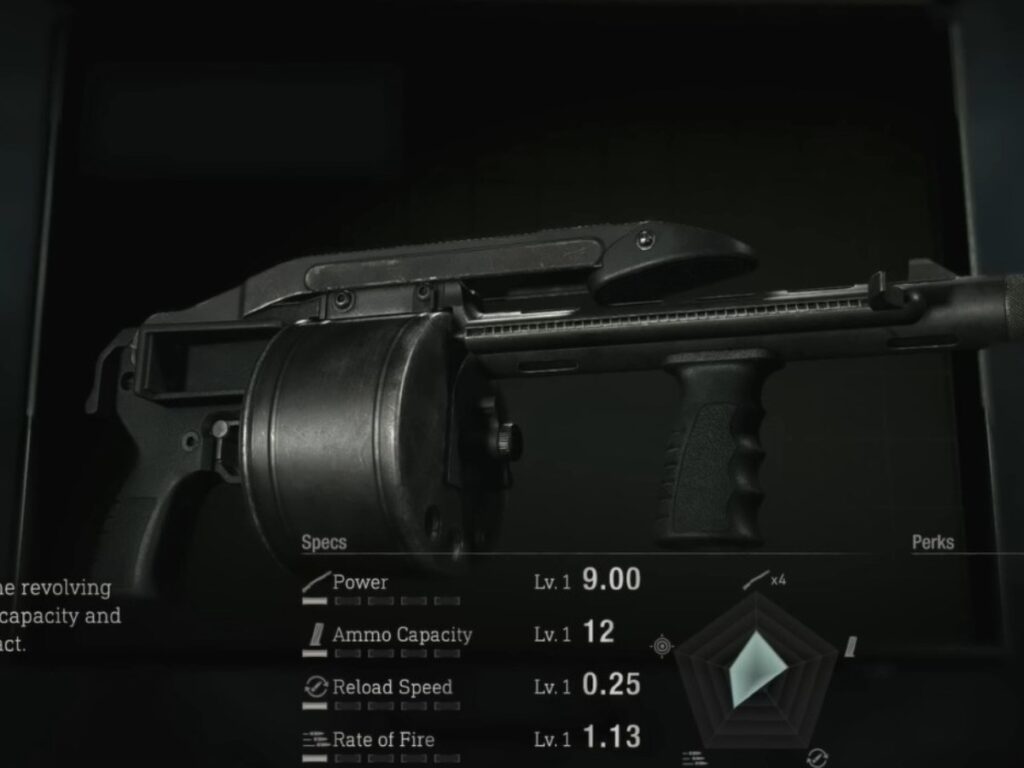 The Striker is the best shotgun in Resident Evil 4 Remake, as it has the best damage out of all the shotguns. It also has a decent firing rate and has a good bullet spread. This weapon in Resident Evil 4 Remake can be very useful against Bosses. Players need to remember that this is a close ranged weapon, and the ammo runs out pretty quick. So, when dealing against a boss level enemy they need to make every shot count. Players need to start conserving credits in order to buy Killer7. This gun costs around 38,000 ptas, and players can only buy it from the Merchant in the later part of the game.
2. M1903 Sniper Rifle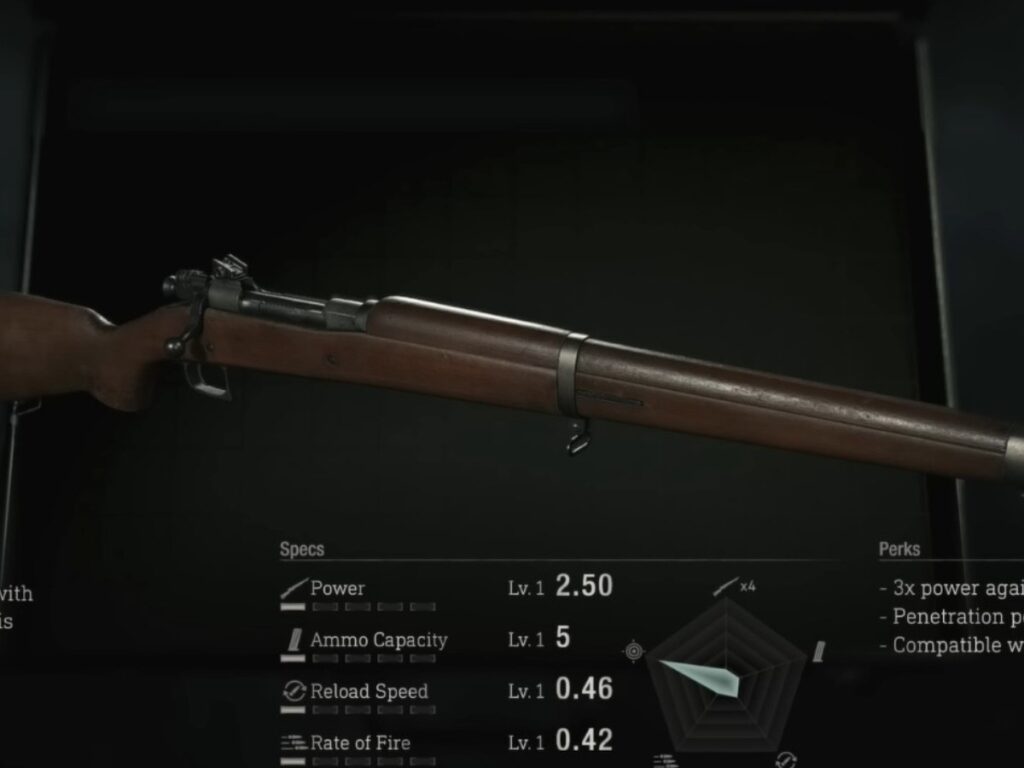 M1903 is sniper rifle in Resident Evil 4 Remake, and it packs a punch. It can certainly do serious damage if players can control the recoil. The rifle starts with only 5 bullets and it's essential to conserve it. It is better to use it in mid-range fights to begin with, then as you progress and upgrade the gun and add a scope it will allow you to even do long range combat. Players need to be aware of the surroundings when using the gun while scoped in as enemies might take advantage and sneak up on you.
1. Rocket Launcher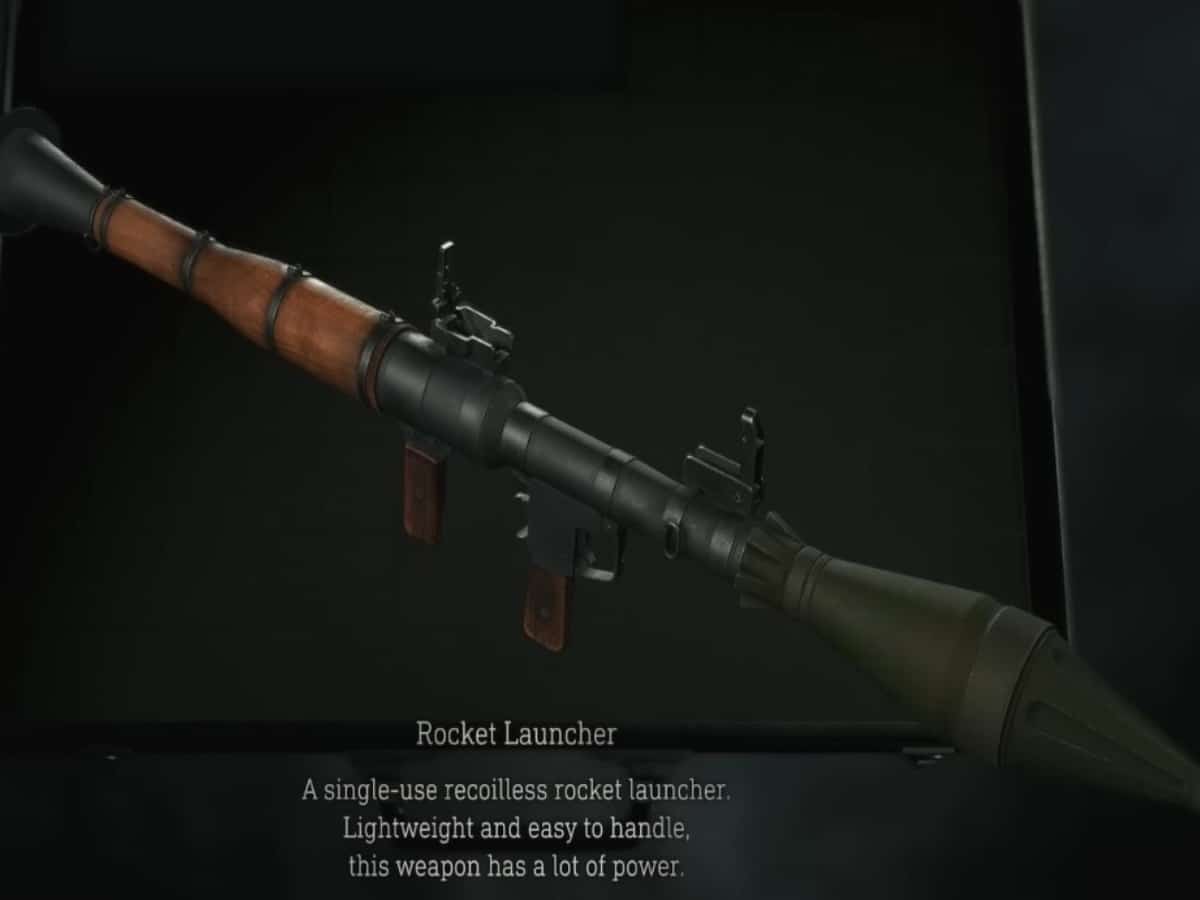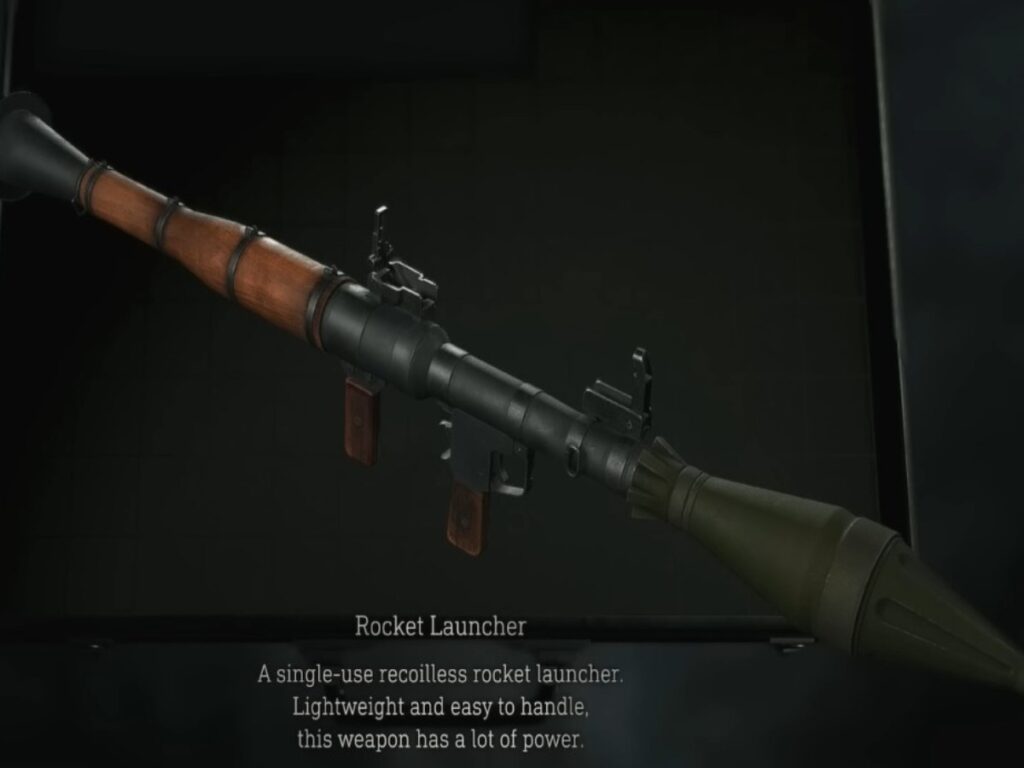 If you want to destroy a bunch of enemies in one go The Rocket Launcher is the best weapon in Resident Evil 4 Remake. The Rocket launcher is one of the most expensive weapons in the game. Players need to Coff up around 2,000,00 ptas at the Merchant. It is only available much later in the game.
Even though the Rocket Launcher sounds like a one-shot way to get rid of enemies, it's also a double-edged sword. Players need to be very careful while using it, as they might even damage themselves if they fire from a close range due to its blast radius. Players need pick and choose when to use the Rocket Launcher as they get very limited ammo. It's better to use in Boss fights and against a horde of mutated from distance.
Bonus weapon the different Knives in Resident Evil 4 Remake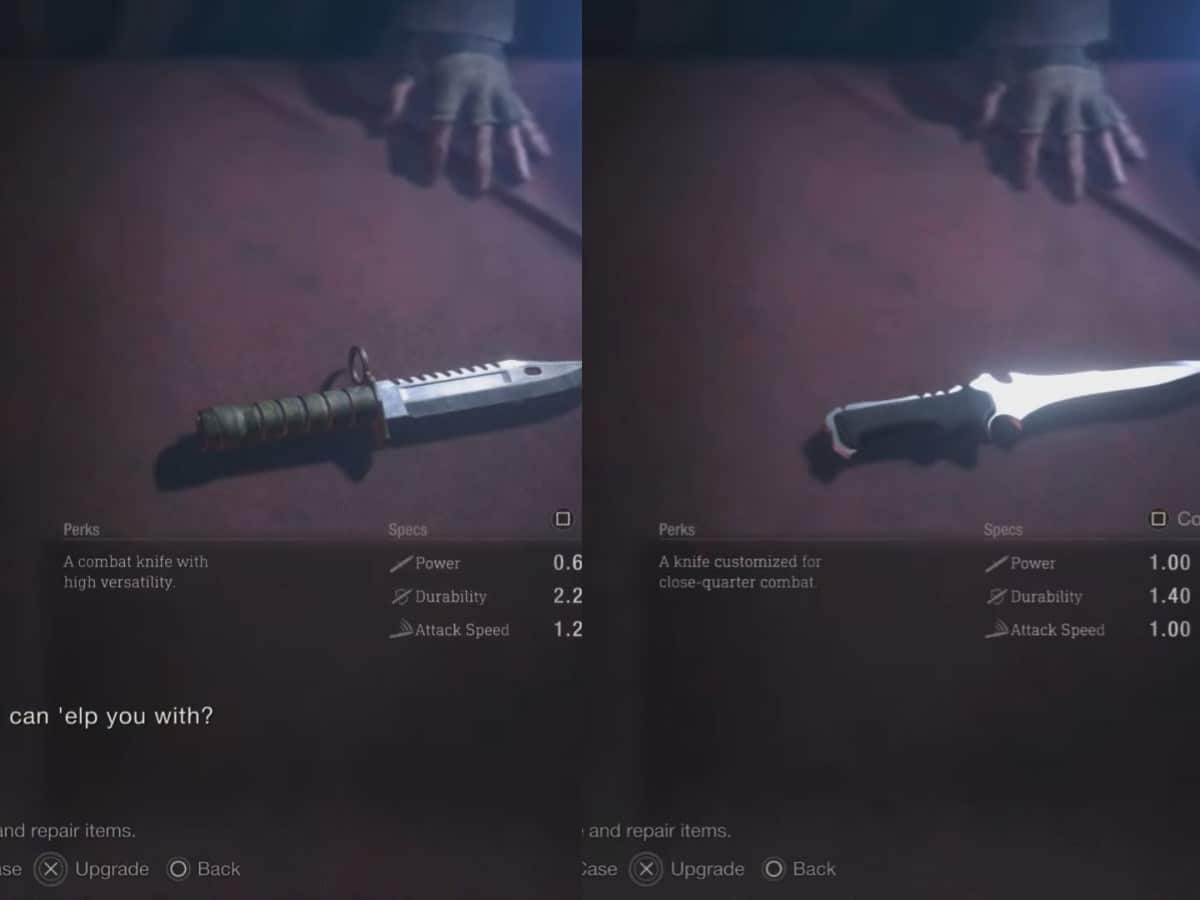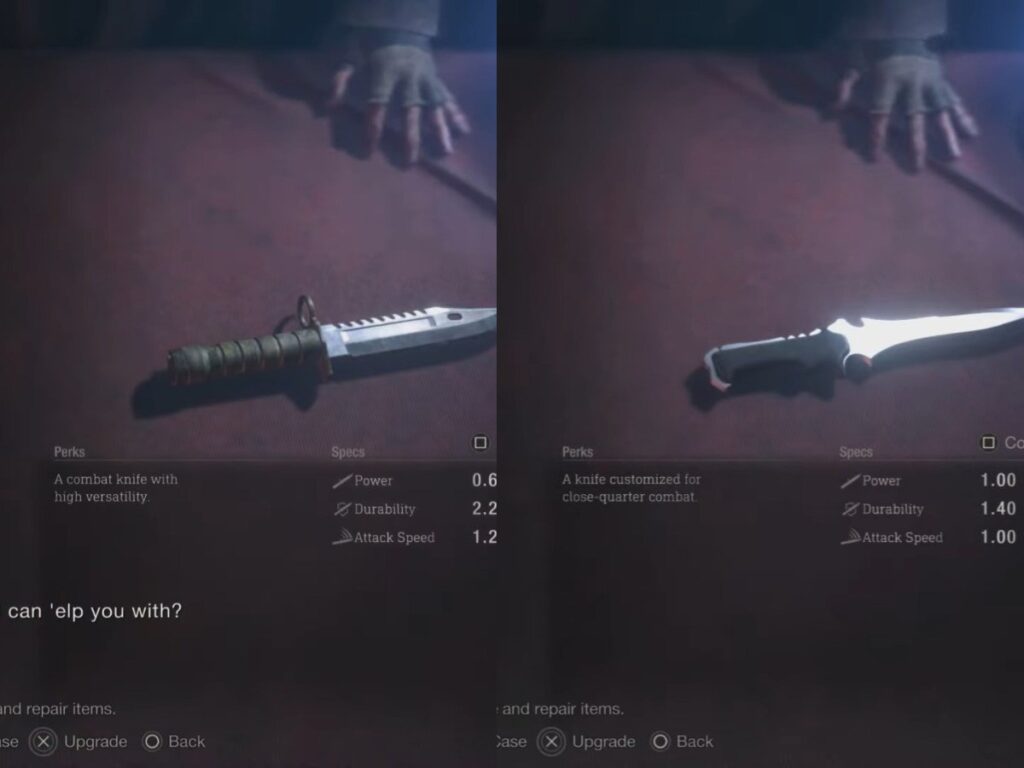 Leone starts the game with his trusty Combat Knife. A simple knife may not sound intimidating, players should not underestimate it. The Combat Knife can be a life saver in pressure situations. In frequent close ranged combats this can come really handy, and it is also very versatile. Players can Parry and block attacks while holding the knife. But players need to remember how to time parry accurately. The Combat Knife can even deflect objects thrown towards Leone.
Besides the Combat Knife players can also come across the Fighting Knife. This knife in particular is very useful in killing enemies quickly. Its base power is the same as the maximum upgraded version of the Combat Knife. This means the Fighting Knife can deal a substantial damage to the mutated enemies.
Even though the Knives in Resident Evil 4 Remake are a great weapon to have, players need to be very careful when to use them. Their durability is quite low and if players keep using it nonstop then it will break quickly, leaving Leone defenseless. Players must increase the durability of the knives. This can only be done at the Merchant stall. By increasing the durability players can use it for longer periods of time.
Resident Evil 4 Remake is all set to become one of the best remakes of any game till date. Its predecessors are fan favorite, and this game may well top even them. Its dark and gritty atmosphere draws the gamers to its ruthless world of monsters and mutated enemies. Capcom seem to have outdone themselves this time.
In case you missed it: