Imane 'Pokimane' Anys might have been away from livestreaming for a month but that hasn't stopped her from remaining one of the top watched female streamer on Twitch. The Canadian-Moroccan internet personality was one of the first streamers to make Just Chatting popular as fans loved to hear about her life, but there have been some moments during this session where she was left embarrassed.
Some of these moments were so hilarious that even the streamer couldn't stop laughing about it but others were such that she doesn't wish to talk about later. Here is a compilation of Pokimane's most embarrassing moments on Twitch so far.
Read More: THROWBACK: When Sykkuno shocked Valkyrae by complimenting her 'big chest' during Minecraft livestream
7 most embarrassing Pokimane moments on livestream
7) Getting Rickrolled
⚠️everyone NEEDS to learn this self-defense trick, it blew my mind 🤯 pic.twitter.com/42u5oTBnoO

— pokimane (@pokimanelol) April 25, 2021
Even stars like Pokimane can be easily trapped into watching something hilarious while they are live in front of a huge audience. It happened when a fan send her video of self-defense tricks. She was curious to watch and even started copying the hand signs that ultimately led her to copying the steps of popular internet meme Rick Astley's Never Gonna Give You Up song.
---
6) Opening a confidential DM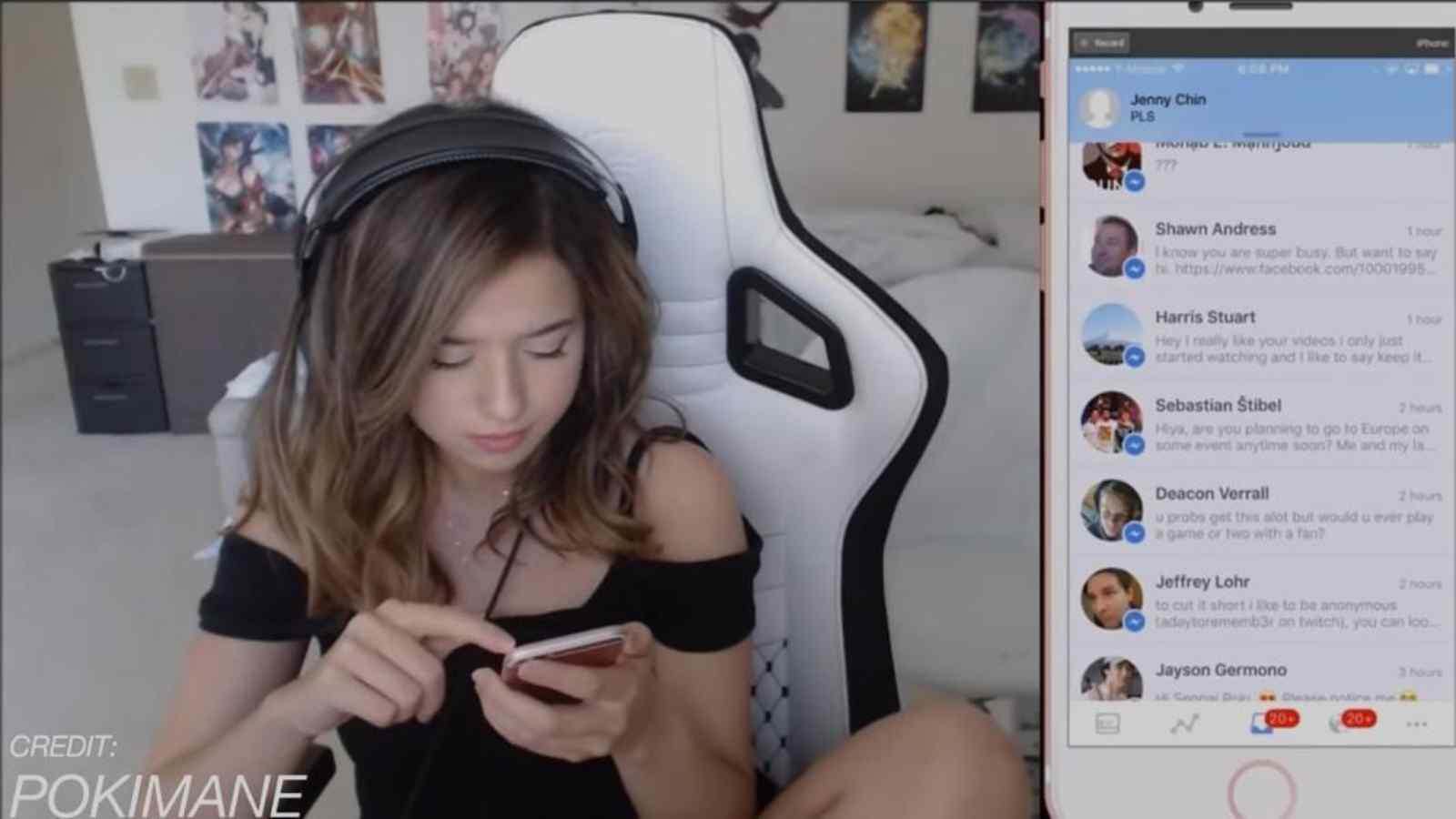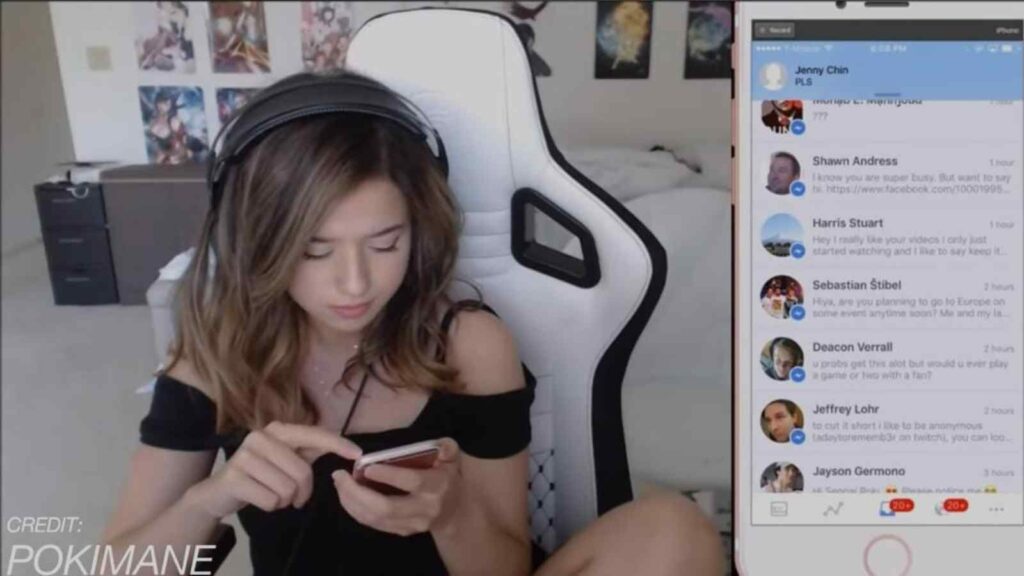 The streamer thought she had turned off her camera after her usual Just Chatting session but she was horribly mistaken as she started checking her phone, opening her Facebook DMs in front of her fans. It was only when she opened a message by someone that was meant to be a secret, she realized she was live.
---
5) Eating a bug
Former OfflineTV member Fedmyster used to live with the content creator and once he decided to pull a nasty trick on her by making her eat a bug on livestream. She was asked to close her eyes when Fedmyster showed the bug to her audience, he assured her he brought something tasty but she spat it out immediately after realizing what she ate.
Also Read: WATCH: xQc and Nadia get stream sniped at Call of Duty Warzone 2.0 by Erobb's notorious clip
4) Watching a n*de anime scene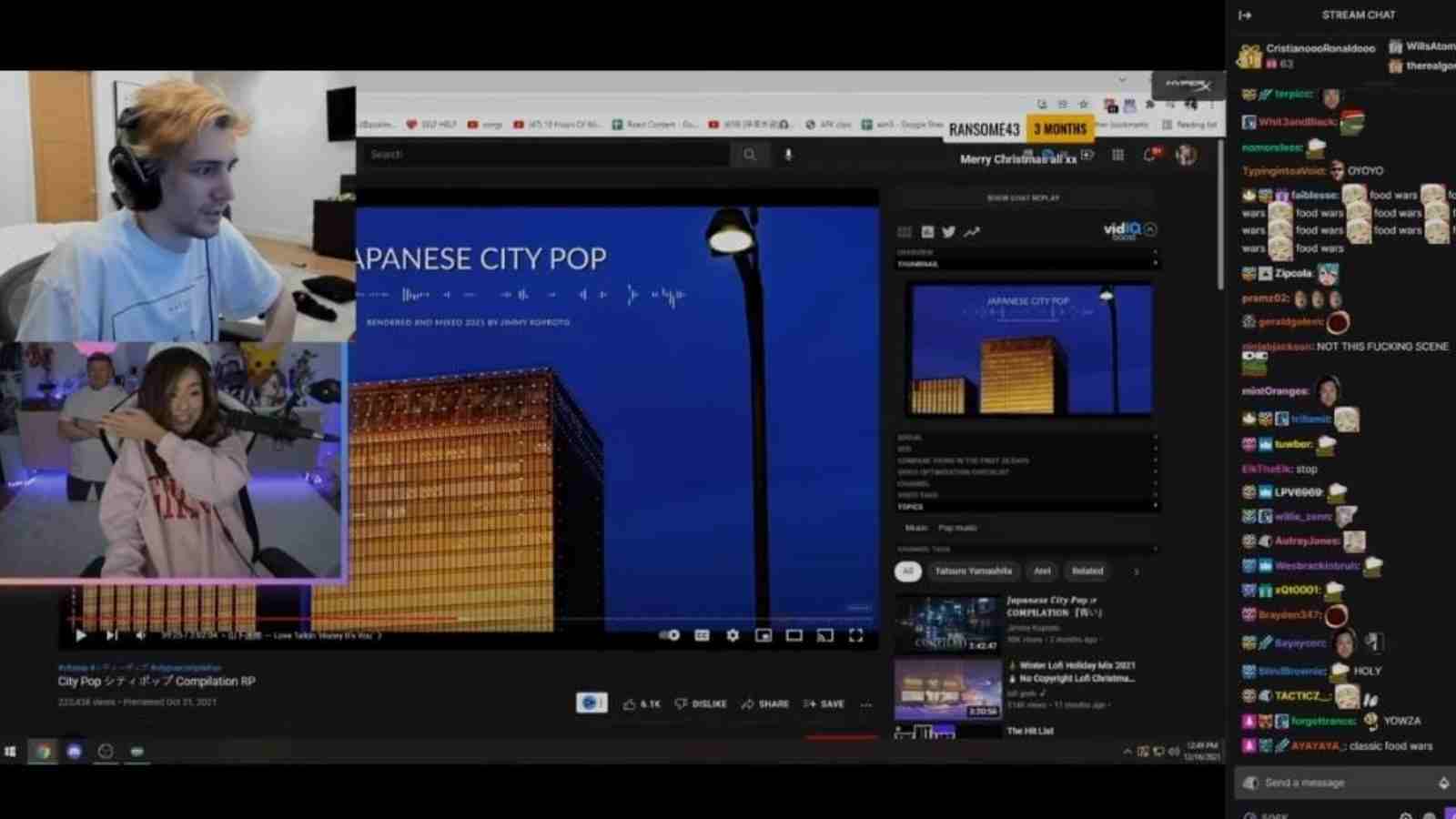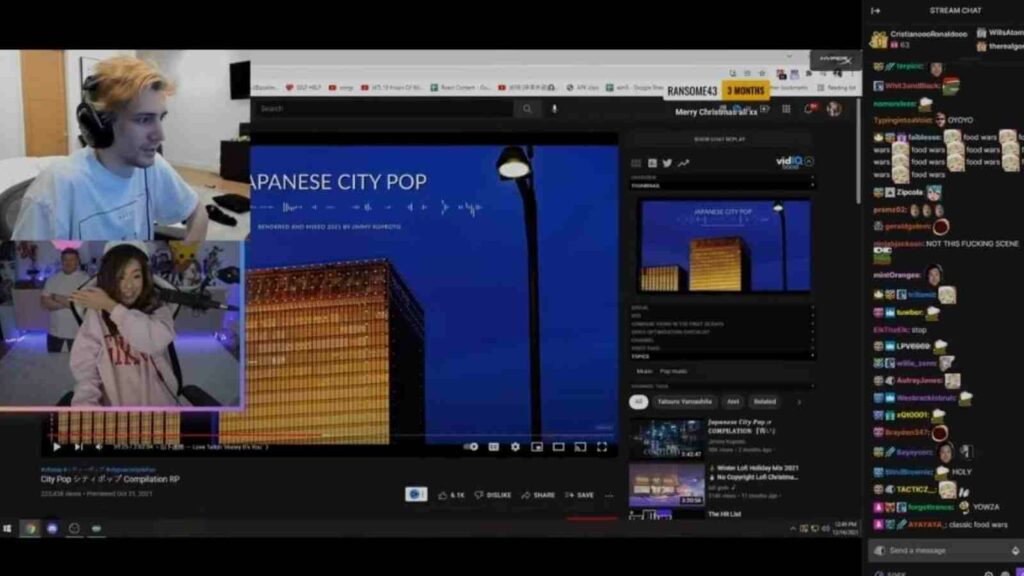 Pokimane is a weeb and it so happened that she decided to watch a popular anime 'Food Wars' on her Twitch livestream. She was enjoying the series and was engrossed in it for a long time until a n*de scene popped up that led her to immediately end the anime during livestream.
---
3) Awkward camera angle
The 26-year-old streamer was once hanging out with her friends when she didn't realize that the camera was turned on. She turned her back in front of the camera and bent to pick up her cat but this led to an awkward angle in front of the audience. As soon as she realized, she laughed off hysterically.
---
2) Getting a s*x toy on Christmas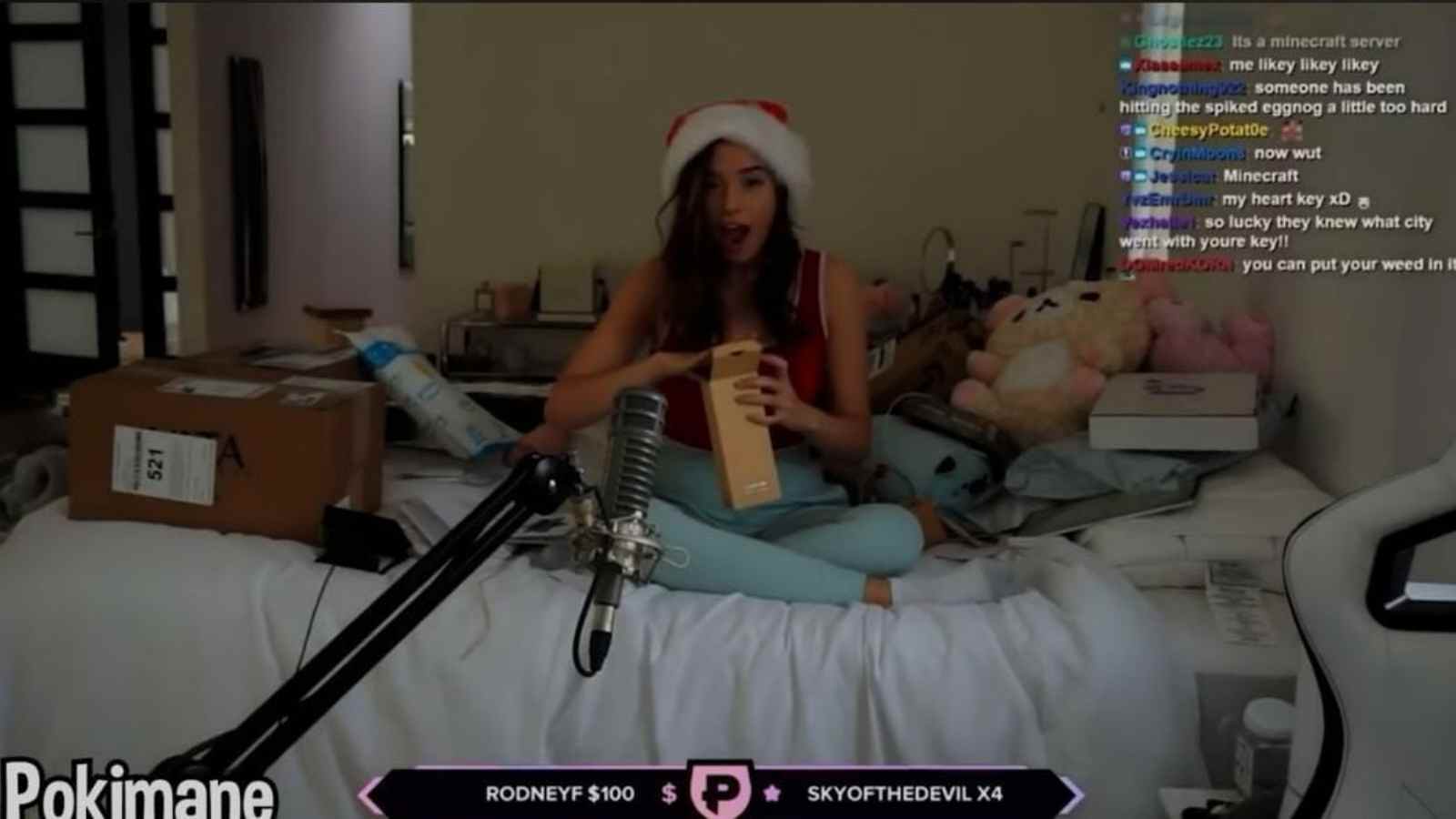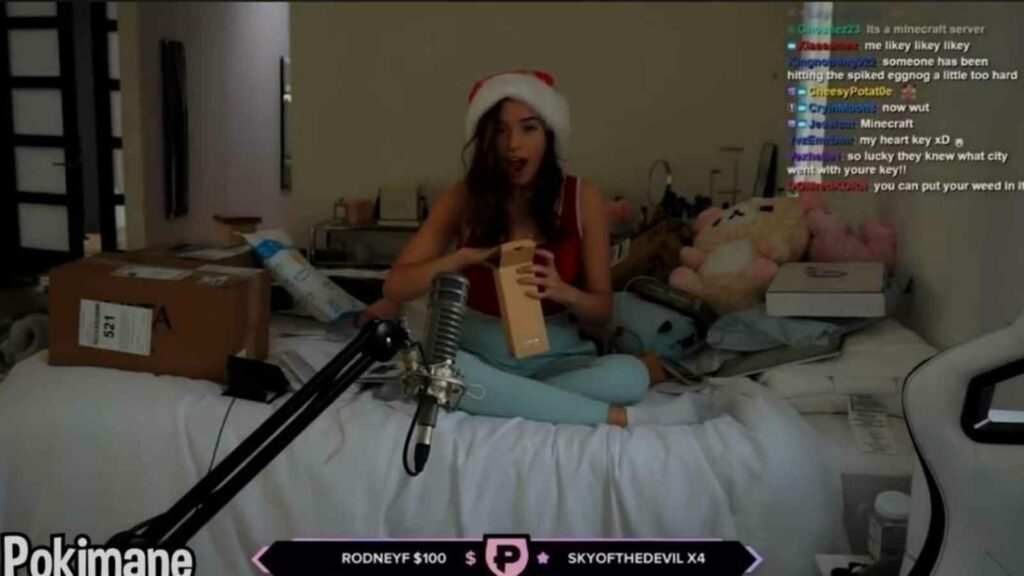 Pokimane, during one Christmas decided to open the Christmas gifts she received from her fans and acquaintances on her Twitch livestream but she understood that she made a huge mistake as when she was unwrapping one gift, she observed that she was given a s*x toy.
---
1) Wardrobe Malfunction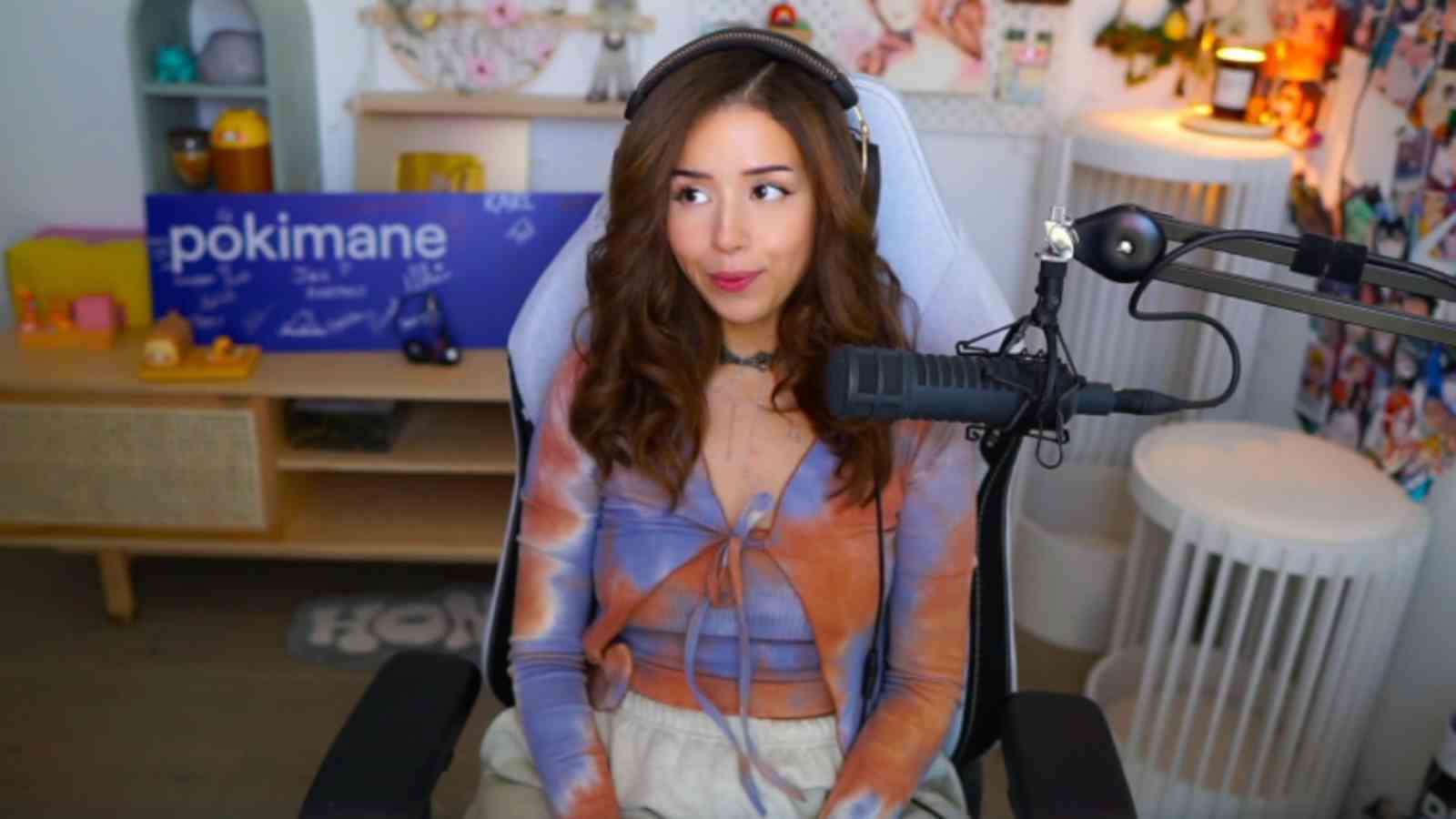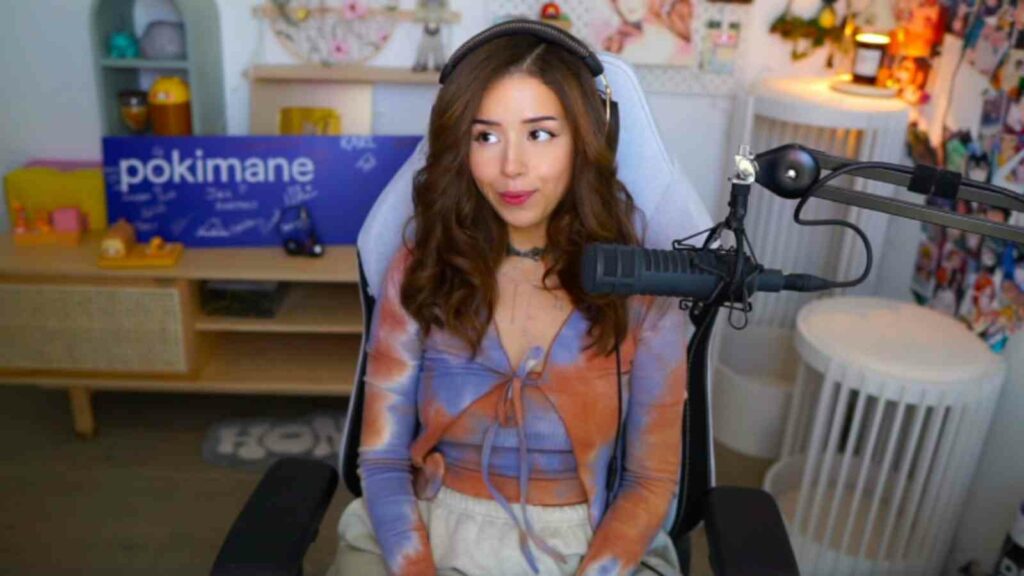 Pokimane's most embarrassing moment on livestream was when she suffered an accidental wardrobe malfunction. She was wearing a top that slipped, leaving her chest open. Although, she was wearing a tank top inside, it was quite discomfiting for the streamer. Following this, she deleted the VOD immediately to avoid a potential Twitch ban.
---
These hilarious as well as embarrassing moments on livestream by Pokimane only show us that she is a normal human being and mistakes can happen despite her huge stardom.
Also Read: "I get to do what I want": Amouranth shuts haters who thought she can't make money without hot tub streams