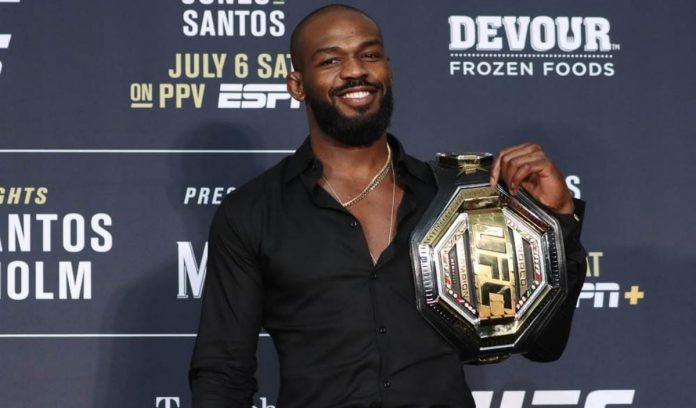 Israel Adesanya suffered the first loss in his professional MMA career, against Jan Blachowicz at UFC 259. The 'Last Stylebender' was out grappled by a heavier and more powerful Jan Blachowicz, after having made a bright start to the fight. The loss all but ruled out the possibility of a fight between Israel Adesanya and his nemesis Jon Jones (who is considered to be the 'GOAT').
Speaking about Jon Jones in an interview with Submission Radio, Adesanya's coach Eugene Bareman revealed that Jon Jones and T.J Dillashaw were no different. He also went to say that 'Jon Jones isn't the greatest light-heavyweight' and that 'Jan Blachowicz is', since Jon has been caught cheating.
'So, at the moment the greatest 205-er is Jan Błachowicz' – Eugene Bareman
Eugene Bareman was quoted as saying, "Once you cheat, Jon Jones is about as irrelevant as TJ Dillashaw. It's like, to me they don't exist. Like, yeah, is anything that TJ Dillashaw did in the past relevant now that he's cheated? No. It's not any different for Jon Jones. So, you can't talk to me about Jon Jones. I have a particular opinion, and that isn't shared by the rest of the world. So, at the moment the greatest 205-er is Jan Błachowicz. There's no one else. There's no one else as great as him."
Jon Jones might have been suspended for testing positive for a banned substance, however, there is no denying the fact that he is there among the all-time greats. With just one loss coming via. disqualification, Jon Jones has an impressive 26 wins, and he holds the record for being the youngest ever UFC champion.
Do you agree with Eugene Bareman's recent comments about Jon Jones?
Also Read : Dillian Whyte believes Lennox Lewis is the best heavyweight boxer of all time