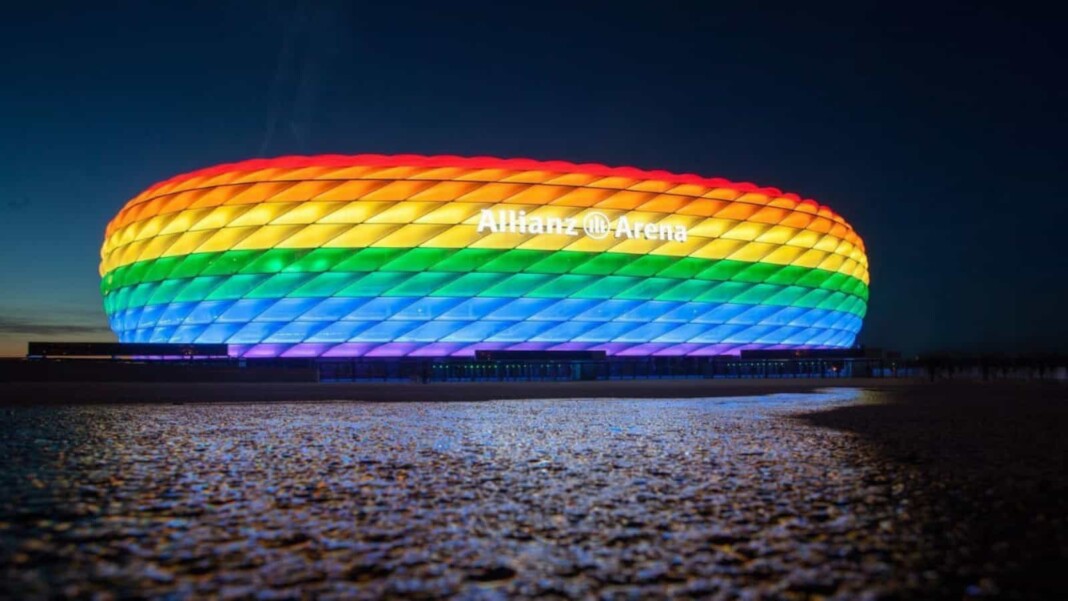 The governing body of global football, UEFA, has denied the Munich City Council's request to light up the famous stadium in rainbow colours, which are also the colours of the pride flag. The intention behind this gesture was a show of support for the LGBTQ+ community. A few days ago, the UEFA conducted (and later dropped) an investigation into German goalkeeper Manuel Neuer's rainbow-coloured captain's armband which he wore in the Euro 2020 games against Portugal and France; and which was also in support of the gay pride movement.
Last week, the Hungarian parliament passed a law banning the sharing of homosexual content among minors. It essentially prohibited the dissemination of content in schools deemed to promote homosexuality and gender change. This was met with widespread protests from pro-LGBTQ+ groups and the general public, with many accusing the administration of anti-LGBTQ+ motives.
Why is LGBTQ+ an issue at the Euro 2020?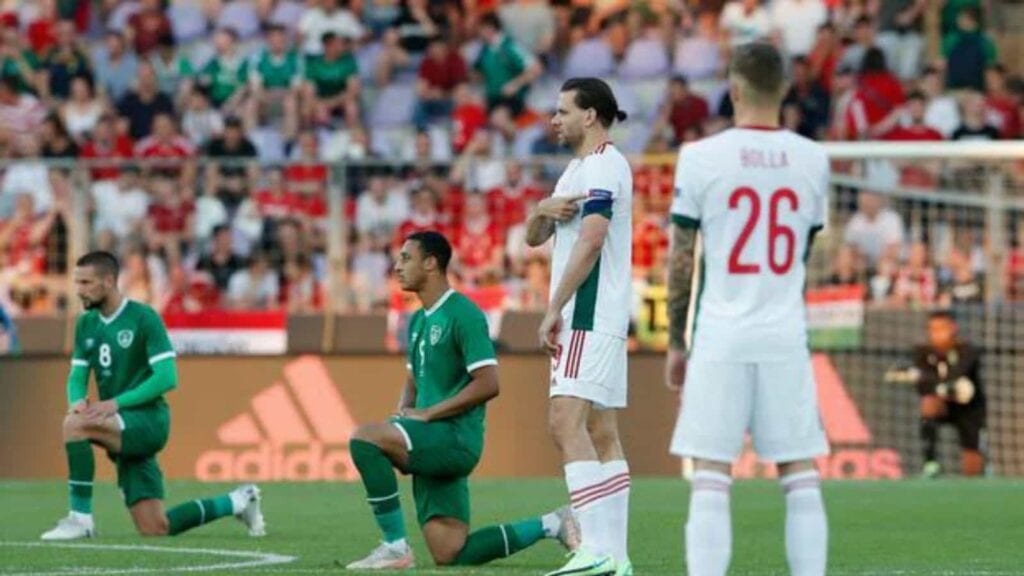 However, the Hungarian state secretary declared it was done to protect children from pedophiles. He promised that the government will punish pedophiles more strictly, and this measure was a step taken in that direction. This move was followed by banners reading "anti-LGBTQ' being shown by the crowd during previous Euro 2020 games, and images of the same surfaced when Hungary played Portugal. The games held in Puskas Arena, Budapest, are the only ones to allow a full crowd as covid cases have dropped steeply in the country
Munich mayor Dieter Reiter, with the backing of the Bavarian premier Markus Soder, had called on European football's governing body to allow lighting up the stadium in the colours of a rainbow, but the organization have declined to comply, stating that "UEFA is a politically and religiously neutral organisation." UEFA went on to suggest that the city could light the stadium up for the Christopher Street Day's event on 24th July.
"Given the political context of this request — a message aimed at a decision taken by the Hungarian national parliament — UEFA must refuse", said the governing body in a statement.
"I consider it very harmful and dangerous when anyone tries to mix politics and sports," said Hungary's foreign minister, Peter Szijjarto on this subject. "There have been some attempts to do this in world history and those ended very badly."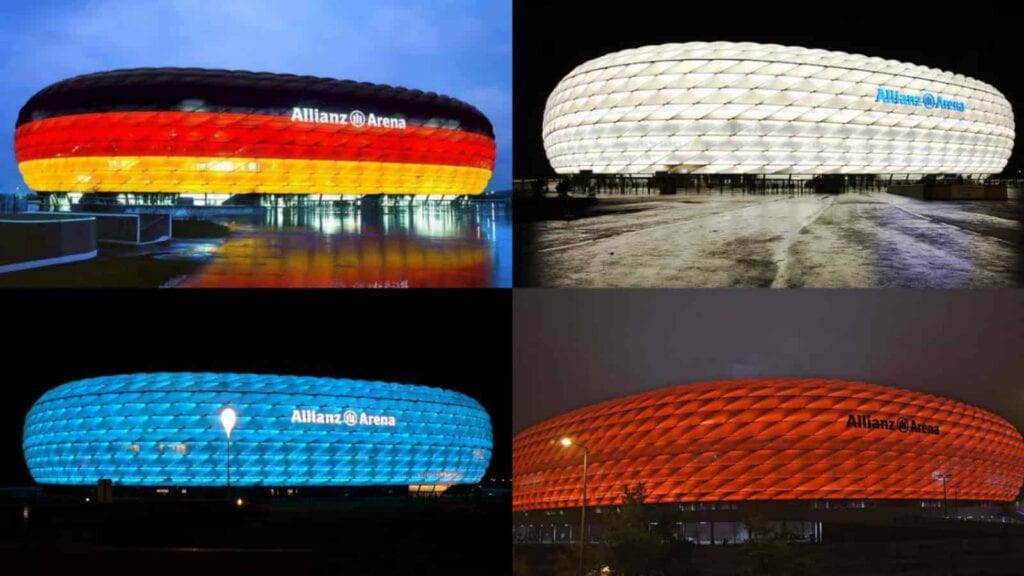 The Allianz Arena, home to the might Bayern Munich, can famously light up in different colours. The panels on the stadium light up in the colour of the home team: red for Bayern Munich, blue for TSV and white for the German national football team. White is also used when the stadium is a neutral venue.
Germany face Hungary next in a do-or-die clash in Group F of Euro 2020: Hungary need to win to have a chance of staying in the competition, while Germany can afford to draw but that would put their chances at risk. A win would secure a place in the next round.
Also Read: Italy Vs Wales Player Ratings: Italy secure a 1-0 victory to top the group A