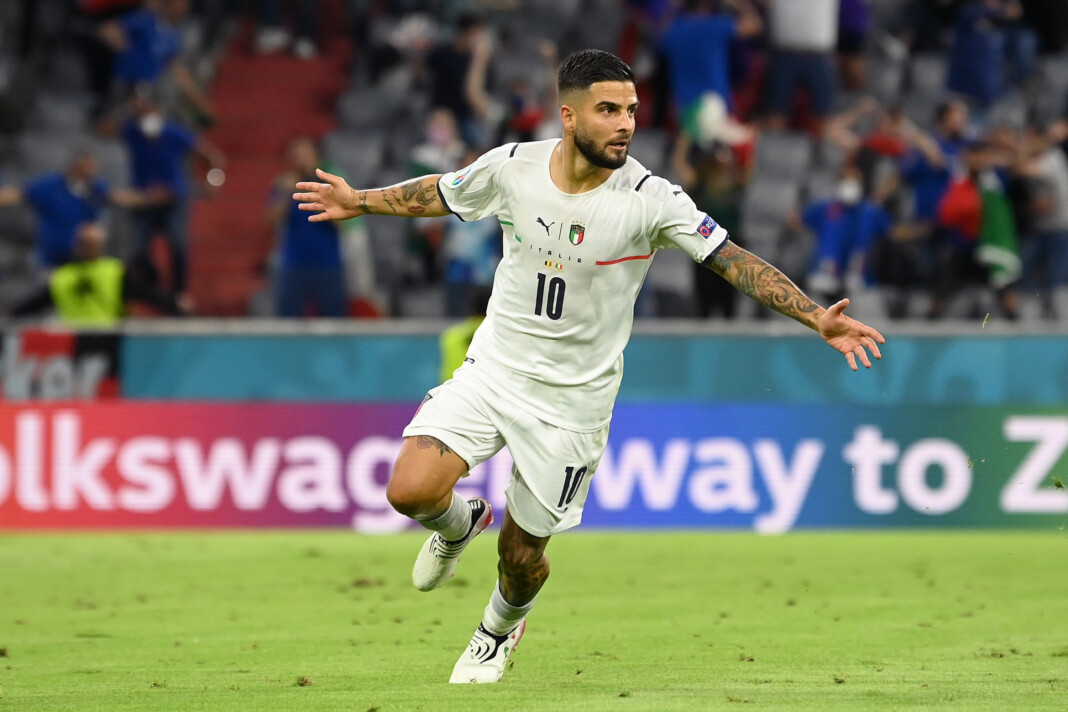 The much anticipated Euro 2020 Quarter Final tie between Belgium and Italy is underway at the Allianz Arena in Munich, with both teams trying to outperform each other, leaving each other too little to capitalise, which is quite normal when two heavyweights of the tournament going neck to neck.
Italy have dominated the opening quarters of their game, looking a better strewn side and getting the ball in dangerous positions early on, but Belgium have also bothered them on occasions, with the match going end to end and a good watch for the neutrals.
Italy lead 2-1 after half-time, with the match swinging from one end to the other every minute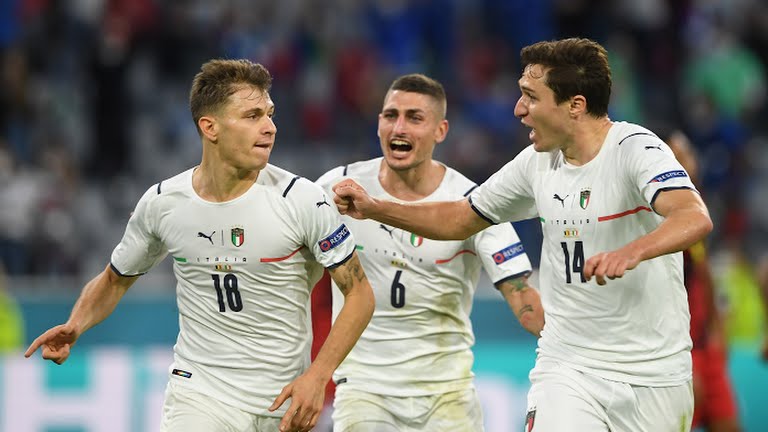 Italy went ahead in the closely contested Quarter Final in the 31st minute through Nicolo Barella, who wriggled past three to bury it at the far post. Just after the half hour mark, Immobile brings down a cross inside the box but Belgium seem to clear. However, it is given away by an erroneous Vertonghen to Verratti at the edge of the box, who instead lays it for Barella. Barella wriggles past three defenders who are scared to put in a challenge and puts a beautiful shot at the far end of the goal past Courtois to break the deadlock.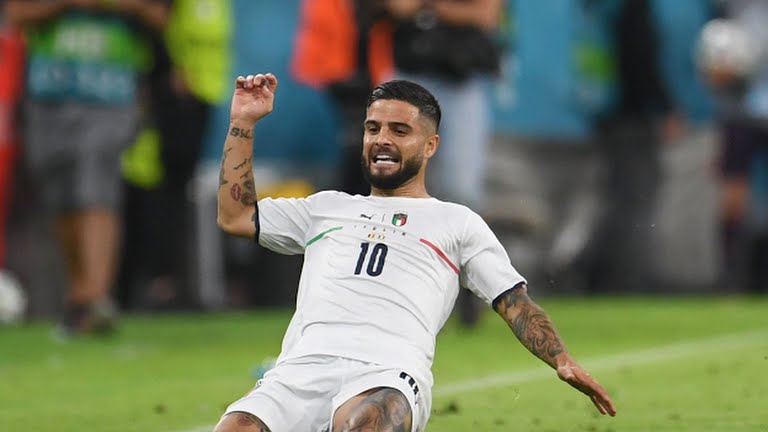 Lorenzo Insigne doubled the lead just before going into the halftime with a beautiful finish from range. Insigne cuts in from the left and is given too much space by the Belgian defence who keep on backing, and the Napoli man unleased a fine curling strike which ends in the top right corner, as Courtois helplessly trying to keep it out but to no avail.
When it looked that the game has been all but sealed, Belgium pulled one back, just seconds before the halftime whistle.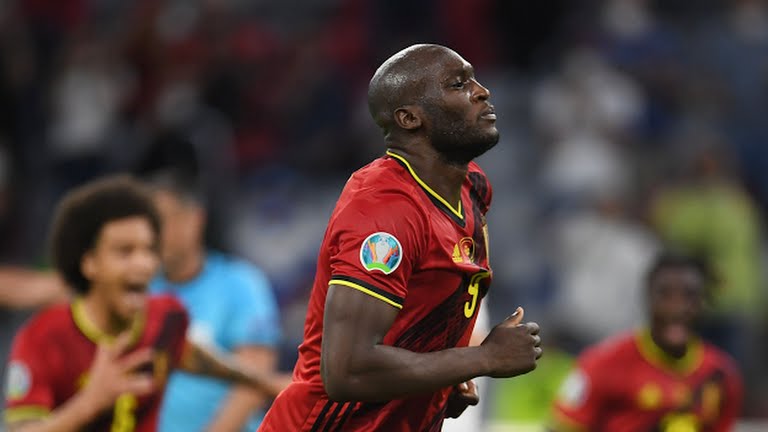 Jeremy Doku puts a good run inside from the left flank and is brought down inside the Italian box by Di Lorenzo, with the referee pointing to the spot almost immediately.
Romelu Lukaku steps up to take the spot kick, and calmly slots it down the middle, with Donnarumma going to the right. Belgium get a breather back and will be pushing on more for the equaliser in the second half, with a ticket to the Semi against Spain up for the grabs.
Also Read: Red Bull Salzburg sign Bernardo from Brighton and Hove Albion