It's a clash of the titans in the first semifinal of the Euro 2020, with Spain taking on Italy at the Wembley in a high voltage and brutally contested match, with a place in the final up on the line, which will ensure the teams a shot for eternal glory.
Spain looked on top of things right from the start, dominating possession and raiding the solid Italian defence from quite early on in the game. Dani Olmo and Pedri puppeteered Spain's attacks, moving the ball around the field with ease.
Watch Italy Vs Spain: Federico Chiesa gives Italy the lead at the hour mark with a beautifully curled finish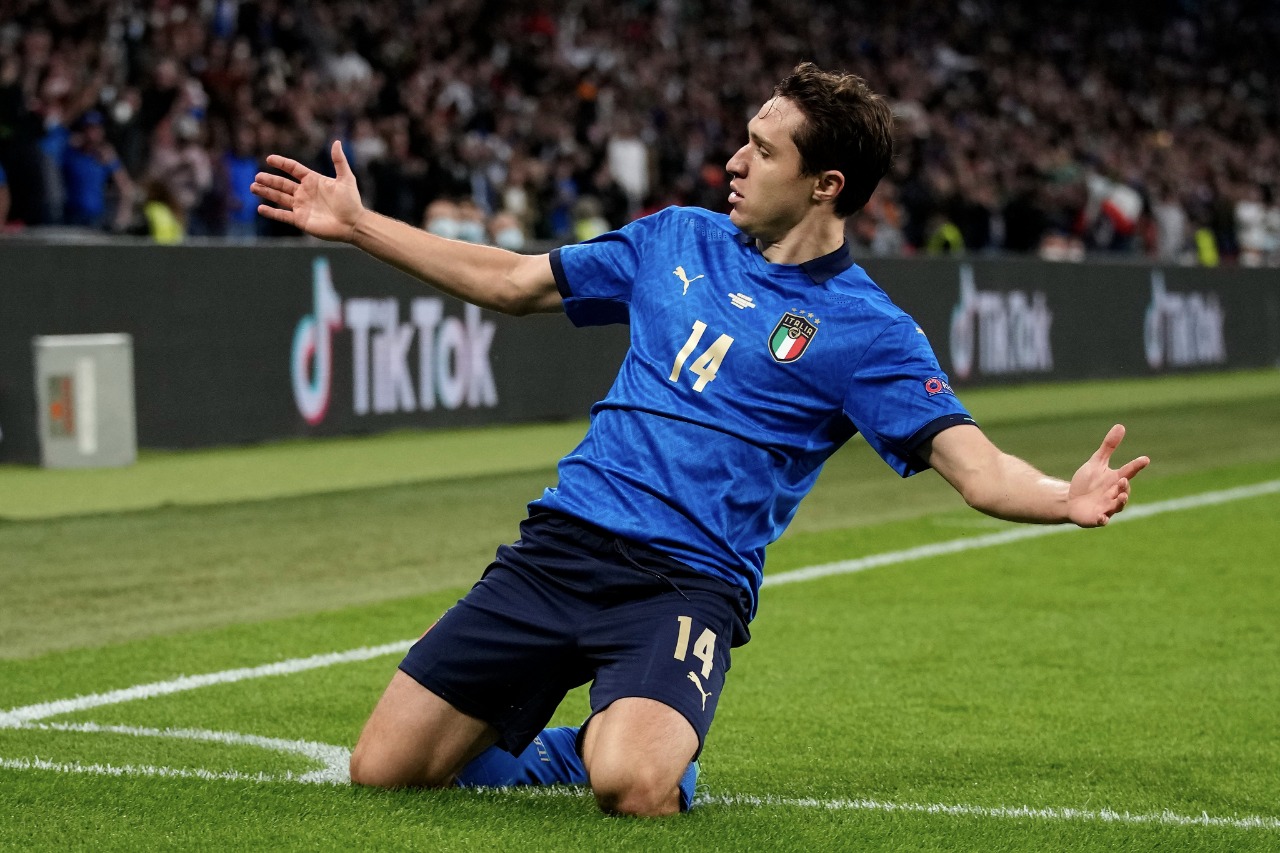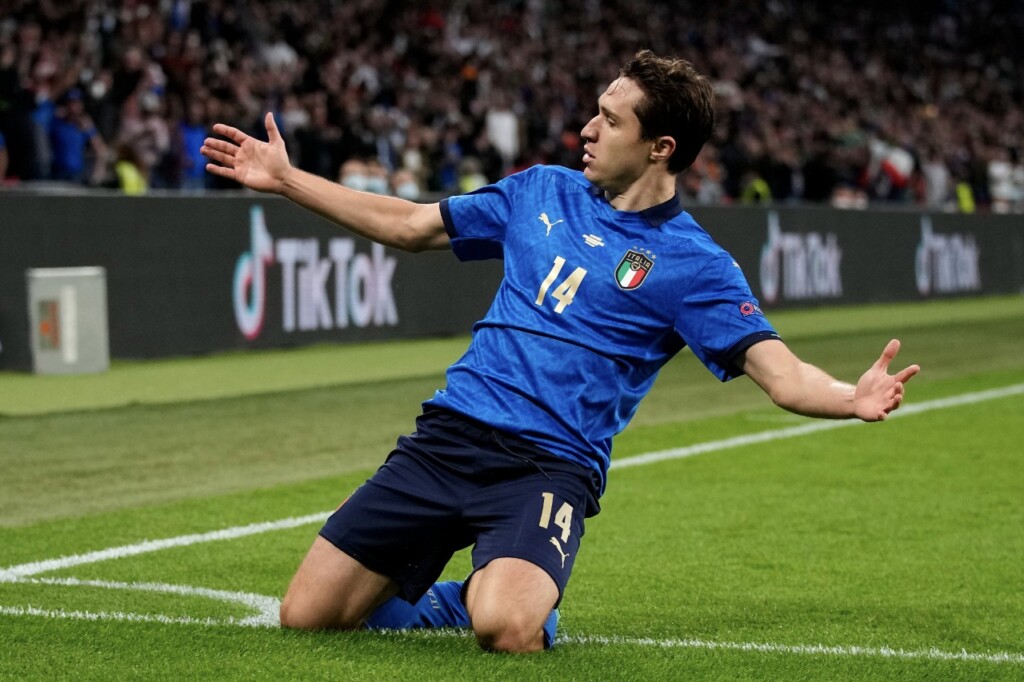 Italy looked in the back foot for most parts of the game, chasing the ball in the midfield area, as their midfield trio of Jorginho Barella and Verratti were dominated by the Spanish duo Busquets and Pedri.
Italy saw very few chances falling their way, with Ciro Immobile and Lorenzo Insigne looking quite out of game and kept silent by the Spanish defence. Spain had quite some chances to go in front, but failed to capitalise on the occasions.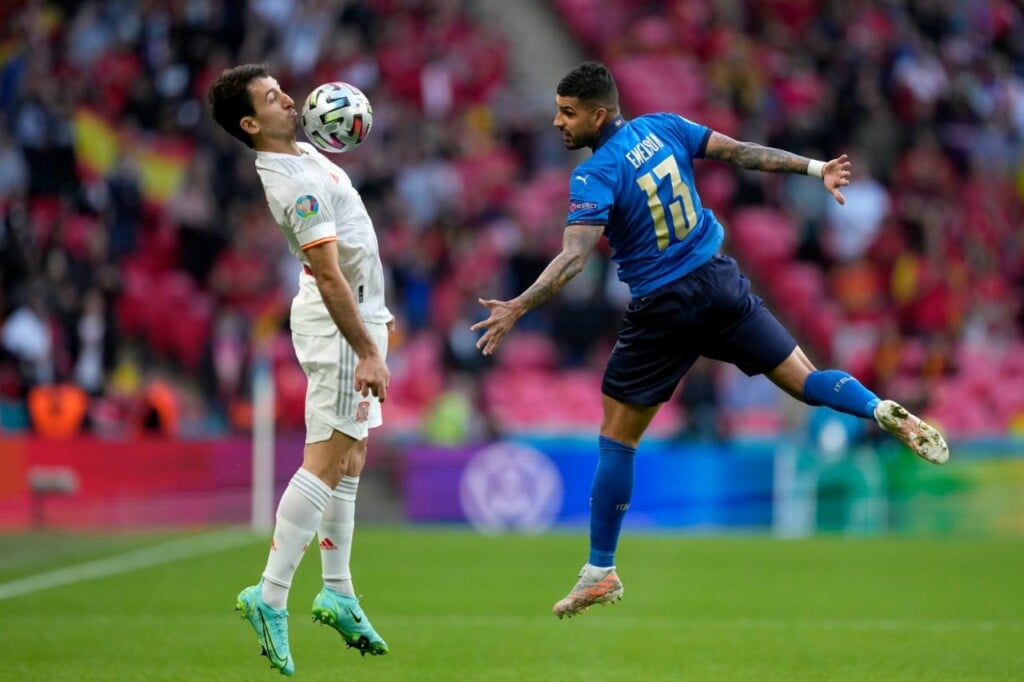 However, it the the Azzurris who are eventually in front in the 60th minute, Federico Chiesa, son of former Italian player Enrico Chiesa, giving them the decisive lead with a beautifully curled finish to the far bottom corner.
Italy goalkeeper Donnarumma quickly initiates a counter-attack after making a good save, releasing the ball early. Immobile brings it down quickly but Laporte makes a good tackle to try and see out the danger, but the ball stays with the danger man as he plays a beautiful pass to Chiesa who is unmarked. The Juventus winger takes a cut in inside and unleashes a perfectly placed curler into the bottom corner, as the Azzurris starting their celebrations with a glimpse at the final of the European Championships.
Alvaro Morata draws Spain level after coming on with a good finish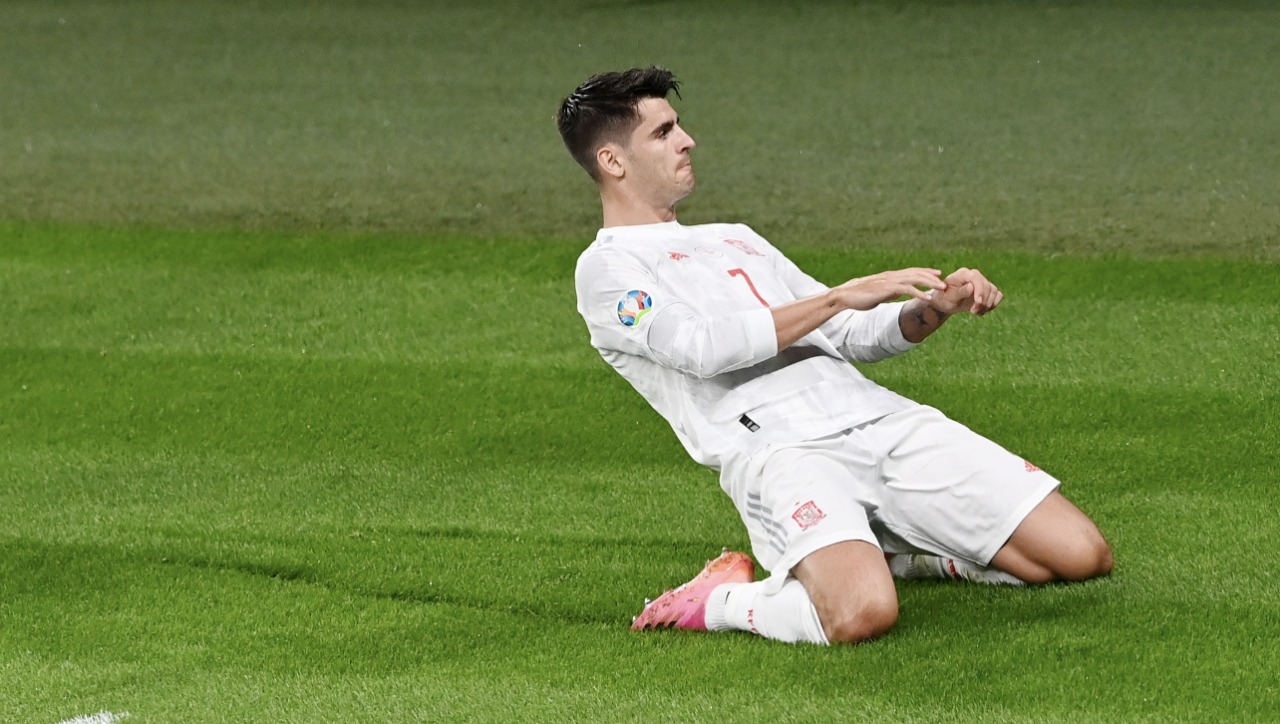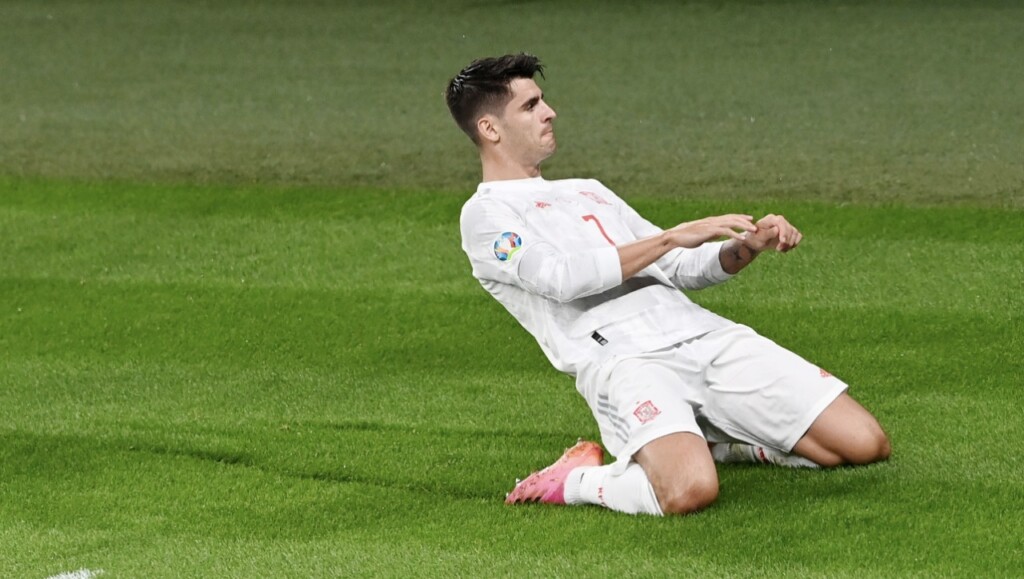 Spain looked almost out of the game, with the fate of the match sealed, when super sub Alvaro Morata reignited their hopes with a perfectly timed run a finish at the 80th minute.
It is again a Juventus to score, as Morata drops deep to collect a ball from Laporte. He then takes a driving run through the centre of the field, almost offered no resistance, and plays a quick wall pass one two with Olmo, who squares it perfectly for Morata, who doesn't make a mistake to slot it in the net with a cool and composed finish, as the game goes level into extra time.
Also Read: EURO 2020: Spain vs Italy Live Commentary