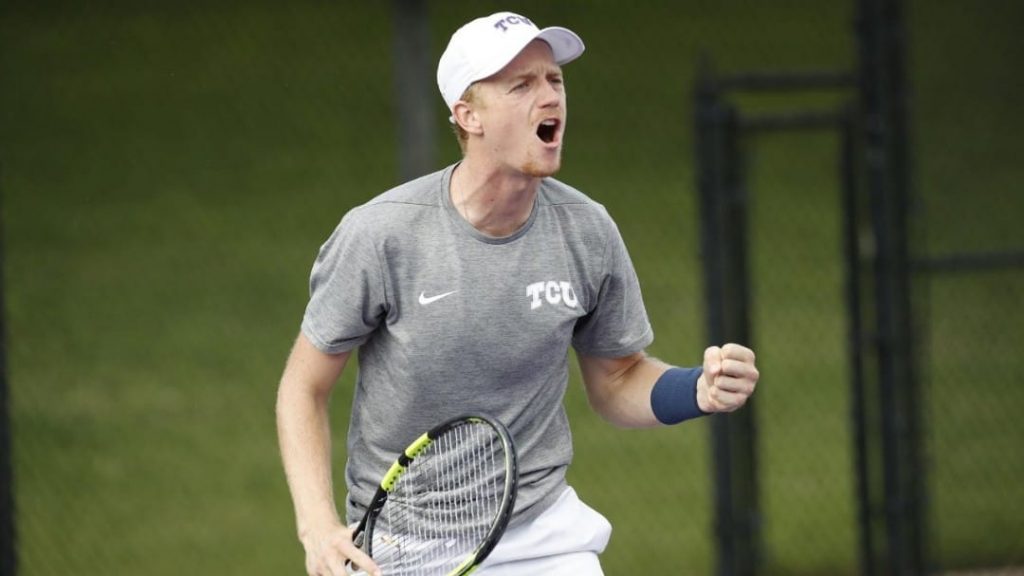 23-year-old Alex Rybakov has been making swift progress in the tennis world after making the move from college to professional tennis. The American is currently ranked 469th in the world but with 2021 set to see him compete in a full year's schedule for the first time as a professional, he is just getting started. Rybakov belongs to a rare class of tennis players who are lefties and have a single-handed backhand. With this exciting combination, the American is a treat to watch.
Rybakov took to college tennis rather than the pro-tour while he was 18. While taking such a decision has its fair share of demerits as well as merits, the 23-year-old has stated that it was one of the best decisions he ever took. With the experience of being a star in college tennis and the first full year of professional tennis ahead of him, Alex Rybakov is ready to make waves.
Firstsportz.com spoke to the American in an exclusive interview and he opened up about his early days, college tennis, the pandemic, his inspirations and so much more.
What inspired Alex Rybakov to take up tennis?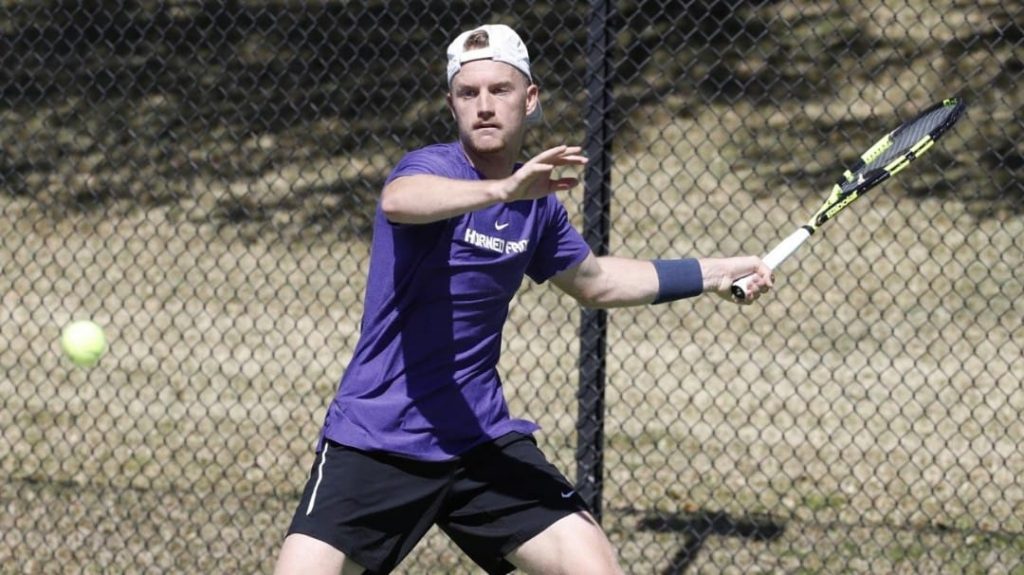 Alex Rybakov's family lives and breathes tennis and it is no surprise that the American decided to follow in his family's footsteps to become a tennis player. Speaking about the same, Rybakov said, "My whole family played tennis. My dad played tennis. He was good in juniors and travelled with Andrei Chesnokov. He coached me since I was very young. My mom played tennis and so did my sister. It was basically like a tennis family. I always had the racquet in my hand. Once I got to high school, I was doing online school and that was when I decided that I wanted to pursue it."
Rybakov went to the Texas Christian University (TCU) and took up college tennis over the pro tour. "Once I got to TCU and saw the campus, I fell in love with the school. I had heard only good things about David Roditi and Devin Bowen, the two coaches. I just decided to make the choice since I also knew the people on the team. It definitely turned out to be the best choice. Devin is still my coach. Him and Roditi have helped me not only in tennis but in life as well. I'm thankful to call them my mentors and my family."
So why exactly did Rybakov take the college route over the pro tour? "I took the college route over the pro tour mainly because I didn't have much money to support myself on the pro tour which turned out to be a positive because I don't think I was ready at 18 to play fully professional on the tour. The cons of this decision is that it's tough because there are some people at 18 who are winning challengers and doing well and making money and if that's the case you should go for it. Mentally and physically I personally wasn't ready to compete and make money. I feel that now after college and after developing physically, mentally and game wise, I'm ready to really go for it and be able to support myself on tour," Rybakov said.
When asked about his favorite moments on court, the 23-year-old said, "There's been a couple for sure. There were a lot in college. There were a couple of matches where it came down to 3-3 and I played the last last match on court and I'm playing for my team, my coaches and the trainers and all the people that helped me out. It feels like I'm playing for all of them at the moment. There were a couple of matches like that. Those were the matches I'll remember for a long time."
Is Rybakov's game more Federer or more Nadal?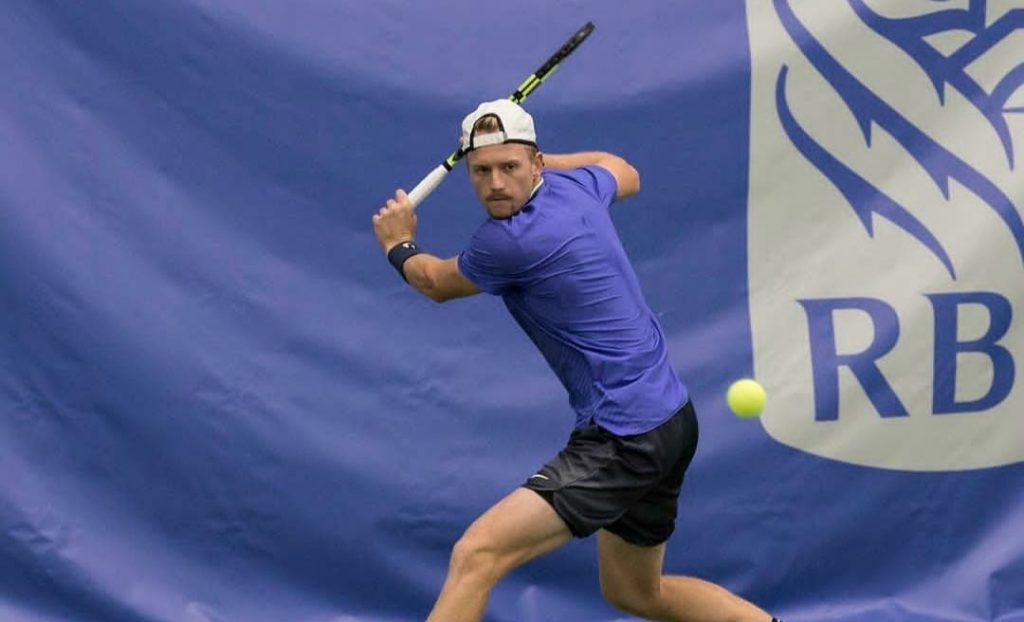 We asked Rybakov about the players he enjoys watching. He said, "There are actually a lot of players. I enjoy watching some of my close friends play big matches. But game-wise. I like to watch Federer just to see how at his age, he is able to play at his level. The way he moves efficiently like he glides across the court. And me personally having a one-handed backhand and observing the way he manages the backhand and comes to the net to finish points. It is great to watch him and Rafa, two of the greatest of all time. I also used to watch Denis Shapovalov as a leftie-one-hander. We play a little bit differently. He has a big game. It is cool to watch him and see his success. Definitely modeled some of the things from my game around him as well."
Alex Rybakov is a leftie with a one-backhand. So is his game more similar to Rafael Nadal, one of the greatest southpaws in tennis or to Roger Federer, arguably the best proponent of the one-handed backhand? "I'd say it's a little bit more similar to Nadal. I love playing on clay. I'd definitely say I'm a little bit more similar to Nadal than Federer."
Speaking more about his love for clay, Rybakov said, "I had great clay court results. I'd love to play a heavy clay court schedule. I grew up in South Florida and played a lot on clay. Green clay but clay nonetheless. I enjoy playing on it. 2021 will be my first full year professionally, so I'd definitely play a lot of clay. Let's see what I can do."
Rybakov has his eyes set on success in 2021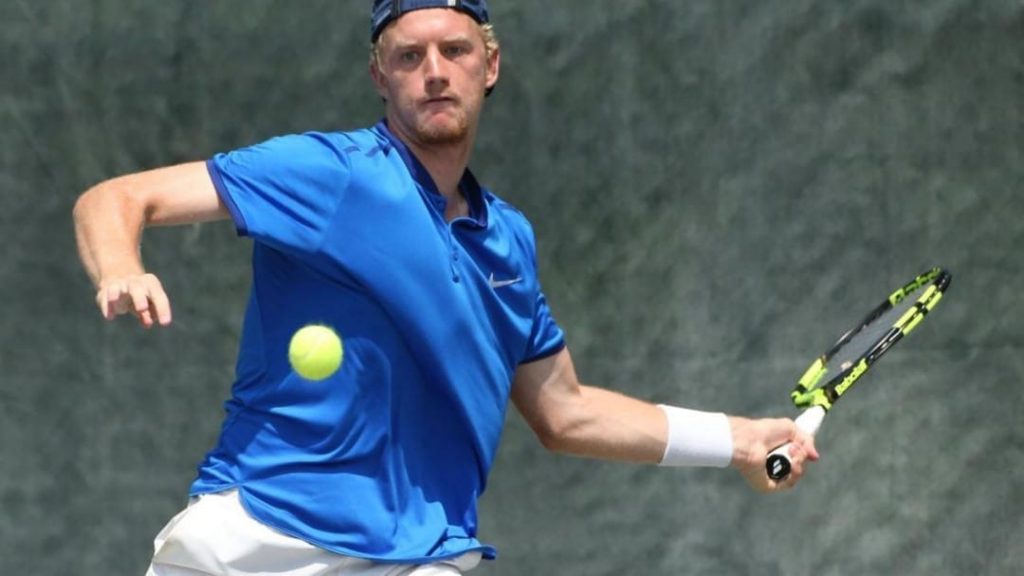 2020 was supposed to be Alex Rybakov's first full year as a professional tennis player but the COVID-19 pandemic put paid to his hopes of playing a full schedule. "The pandemic has been tough for sure for everybody. I haven't had a lot of opportunities. I had an injury and had to rehab. it turned out to be lucky because it was during the initial stages of the pandemic. It didn't affect the way I train and practise. I've been training the same. Got some opportunities to play some exhibitions and pro events towards the end of the year. I'm doing pre-season now and getting ready for 2021 to hopefully play full schedule," he said.
What is Alex Rybakov's biggest dream? "Since I was a little kid, I wanted to be holding that trophy. Winning a Slam: The US Open. So that'd definitely be a dream of mine. And being top 10 in the world. Those are pretty big goals and pretty big dreams and hopefully I can keep working towards those and do one thing at a time. Definitely just focused on 2021 now and I'm excited to go and I'm ready to play," Rybakov said and signed off.
Throughout the course of our interview with the American, it was evident that the 23-year-old was a man of focus, self-belief and big dreams. As a new year dawns, Alex Rybakov is ready to play his first full year's schedule as a professional and take huge steps in his quest to become a household name in the world of tennis. One thing is for certain: Alex Rybakov is a name you will hear more of in the future.
Also Read: "A lot of people and ATP thought that the PTPA was just for boycotting which is completely not true," Oliver Marach clarifies misconceptions relating to the PTPA