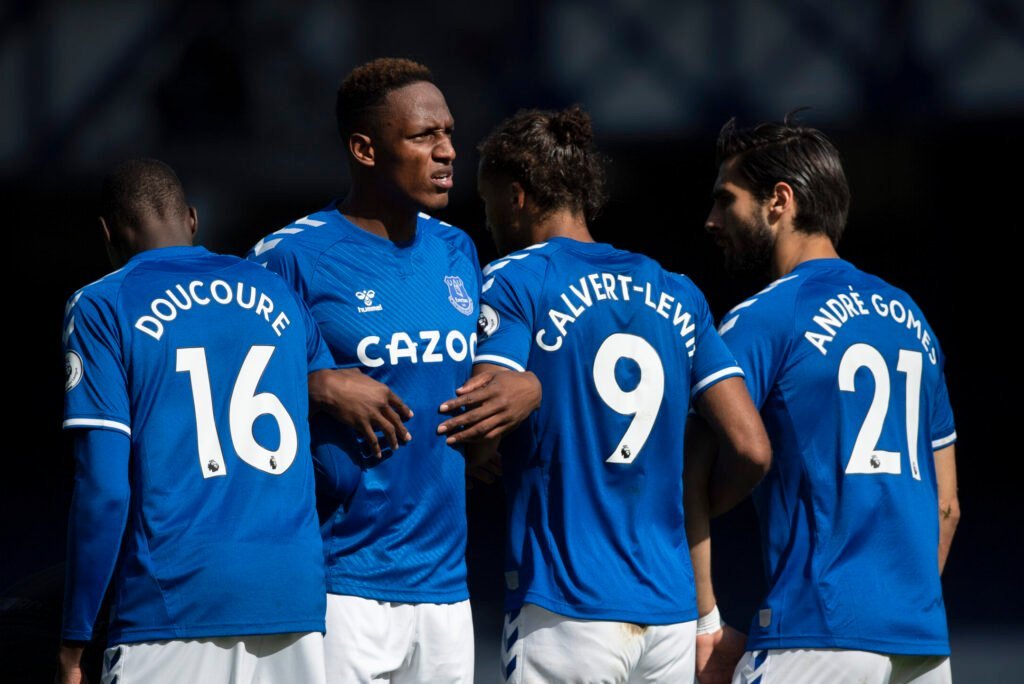 Carlo Ancelloti's Everton takes on David Moyes's West Ham United today as the line-ups are announced. James Rodriguez is named on the bench while Dominic Calvert-Lewin spearheads the attack with Richarlison playing behind. Jarrod Bowen and Said Benrahma replace Andriy Yarmolenko and Manuel Lanzini in the midfield for West Ham United.
Everton look to pressure Manchester United
Everton currently sit at 4th place in the Premier League table and are only one point behind Manchester United. A win for Everton will take them 2 points over Manchester United and force them to play for a win against Aston Villa. Aston Villa is one of the most unpredictable teams in the Premier League this season with wins over Liverpool and Arsenal and losses to Leeds United and Leicester.
Carlo Ancelloti will be happy to have James Rodriguez on the bench for the match today and the latter could maybe feature for a few minutes today. West Ham United however are no pushovers as players like Declan Rice, Jarrod Bowen and Said Benrahma and Pablo Fornals are good players. David Moyes has surprisingly been tactical this season and has a good bunch of players too. This will definitely be an interesting fixture.
Shortly after Everton and West Ham United will play out their fixture, Manchester United and Aston Villa will lock horns. Aston Villa has played a game lesser than Manchester United and are 4 points behind them. They can use this opportunity to close the gap and cut the difference to just one point. Manchester United have tough fixtures against Burnley and Liverpool next and teams that are challenging for top 4 can take advantage of that.
Manchester United themselves will have additional motivation to win this match against Aston Villa. A win here would mean that they will draw level with Liverpool in terms of points and go into the match against Burnley knowing that a draw or win will give them a point lead. These two fixtures could not have come at better times and will be very exciting for fans to watch.
Also read: Sven Botman targeted by Liverpool and joins list of other targeted centre-backs by the club