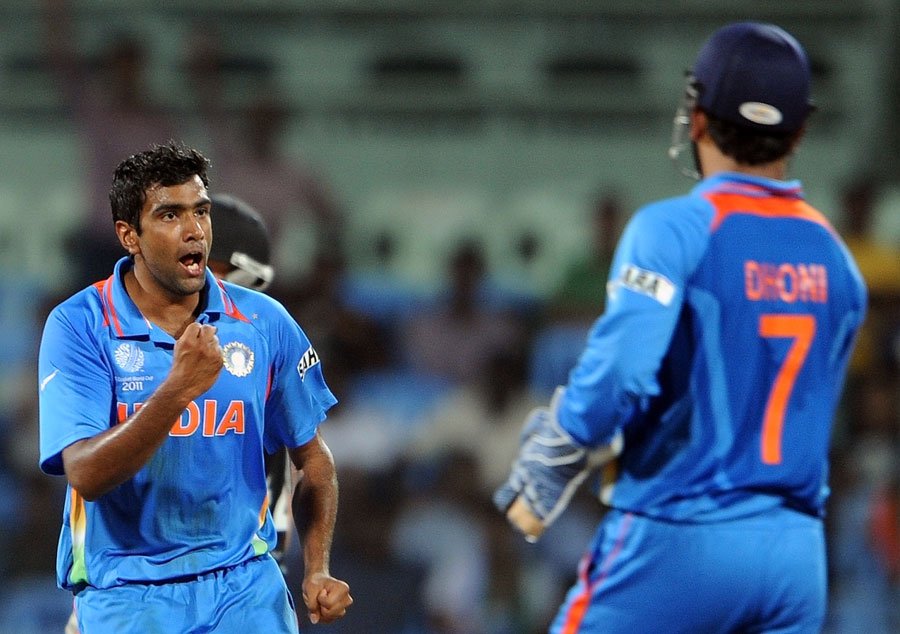 Indian off-spinner Ravichandran Ashwin has recalled the time when the Indian Cricket team was hosting the 2011 ICC Cricket World Cup. Ashwin explained how he only played a few ODI games before the tournament, but Dhoni backed him and he made most of whatever opportunity came his way.
Ashwin was included in 2 games during the 2011 WC, with one of them being against West Indies the group stage, and the other one being against Australia in the quarterfinals.
Ashwin recalls 2011 World Cup
"I remember that World Cup very, very clearly. Every morning I woke up, I wasn't playing in the XI. I hadn't played a lot of one-day cricket also leading into the World Cup. I just played a few games but I had performed quite very well, and every day I woke up, the paper would read Ashwin should get a game, Ashwin should be playing so and so forth," Ashwin told SportsKeeda in an interview.
Within the next 5 years, Ashwin became one of the best spinners in the world. Ashwin explained how it was a bit difficult for the management to include two spinners, Bhajji and Ashwin in the playing XI.
"We had Bhajju pa (Harbhajan Singh) who was playing in the XI as well. So, I was finding it very difficult to balance. For me, it was like, I would like to be playing, I want to be playing," Ashwin said.
"Every cricketer wants to play, but here I am, being told that I must play. So, delivery of the fact saying, Ashwin will play and he will help the team win, sort of told me, if I have to play I need to win the World Cup for the country because everybody had said that I should play and if I play, India will win the World Cup," Ashwin concluded.
Also Read No Jealousy Between Me And Ashwin, Says Harbhajan Singh