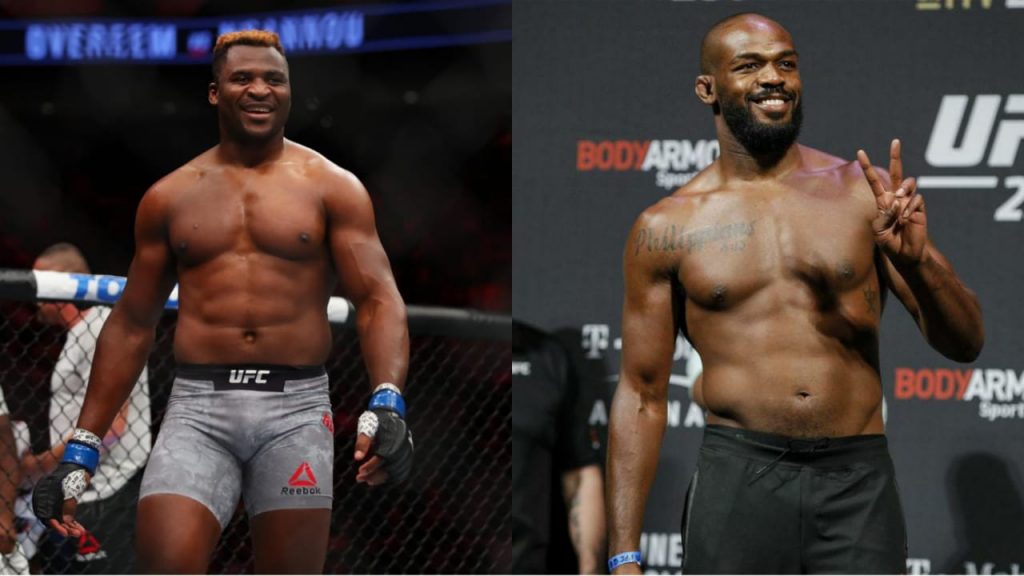 The number one Heavyweight ranked contender Francis Ngannou will be finally making his comeback against the champion Stipe Miocic. Miocic will be making his return after the trilogy with Daniel Cormier and UFC is targeting this fight to happen in the first quarter of 2021.
Along with this fight, Ngannou is also looking forward to his fight with the former Light Heavyweight champion Jon Jones who will be making his comeback in the new division. In his latest interview with MMA Fighting, Ngannou says,
"It's obviously something that everyone would love to see, If I were to say myself, I would have liked to see that fight. I wanted it to happen. If this fight would have happened, I would have been active by now."
"If I have two positive things, which is fighting Jon Jones, who is probably the greatest of all time, the No. 1 pound-for-pound in the world in my opinion, but the main thing I would stay active."
"Because right now, right here, it's just lacking. I don't know where I am. I don't know what I am doing exactly. Having a fight is a good fight and having a big fight is a great thing. That's something I'm looking forward to."
The UFC president Dana White also stated that Jon Jones can get his first match in the Heavyweight division against the winner of Francis Ngannou and Stipe Miocic and Ngannou is waiting to welcome him.
Francis Ngannou believes he is better to match up for Jones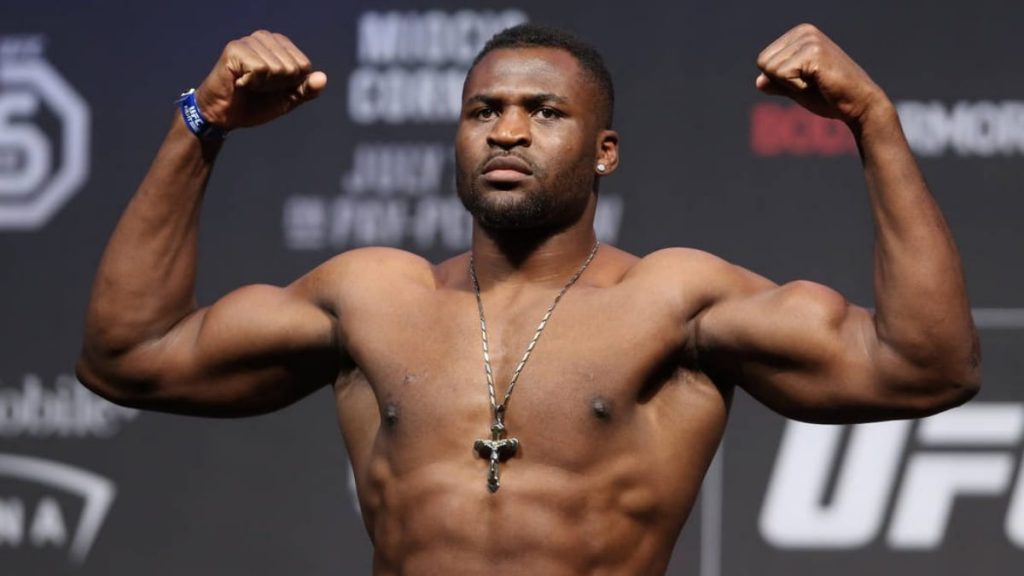 In the Heavyweight division, there are many fighters that weights on the top at 265 pounds, and Francis Ngannou is confident that Jones's skill at 205 pounds will translate to Heavyweight.
Ngannou added, "I think I match up pretty well with Jon Jones, He's gaining weight now. He seems really big and strong, but I think I match up pretty well. He has some good skills that can match my power. It's going to be different."
Although the fight between Ngannou and Miocic hasn't been finalized yet he is confident that Jon Jones will not get the title shot before him. When he was asked about Jones jumping the line.
Ngannou says, "Why should I be worried? No, I'm not worried." Now 'The Predator' is only waiting for his frustration to end because of the long wait and get back inside the Octagon.
Also Read: "If I've got to go out and get another 10-win streak, that's what I've got to do," Max Holloway is looking for another title run