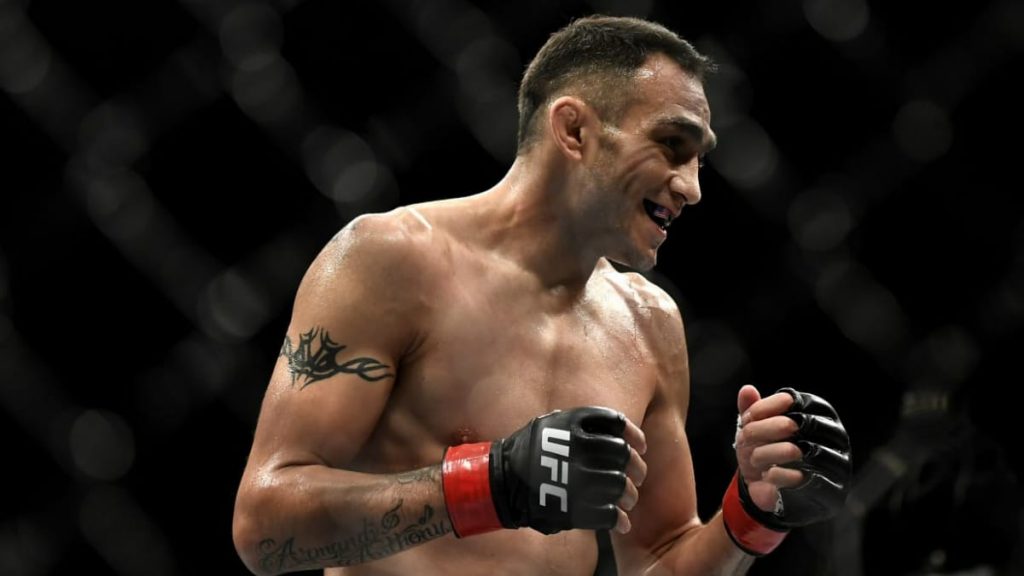 The number 5 ranked UFC Lightweight fighter 'El Cucuy' Tony Ferguson's 2020 didn't go well. Ferguson was the interim champion at the starting of this year and he was booked to face Khabib Nurmagomedov. But due to the COVID-19, this fight never happened.
This gave Justin Gaethje the opportunity to step against him and Gaethje broke the Jinx that 'El Cucuy' is undefeated. 'The Highlight' ended the 12 fight win streak of Ferguson and won the fight by TKO in the 5th round of the fight.
After that, he faced Khabib Nurmagomedov and Khabib announced his retirement with a win against Gaethje. Even after his loss, Tony demanded to fight one more time this year and Charles Oliveira stepped inside the Octagon to provide him this opportunity.
This fight also didn't go as 'El Cucuy' planned, Oliveira displayed a dominating performance and won the fight by unanimous decision of the judges that pushed Tony to number 5 in Lightweight ranking.
Facing two losses this year most of the people are speculating that Ferguson passed his prime but 'El Cucuy' has some other plans.
Ferguson vows to be meanest in 2021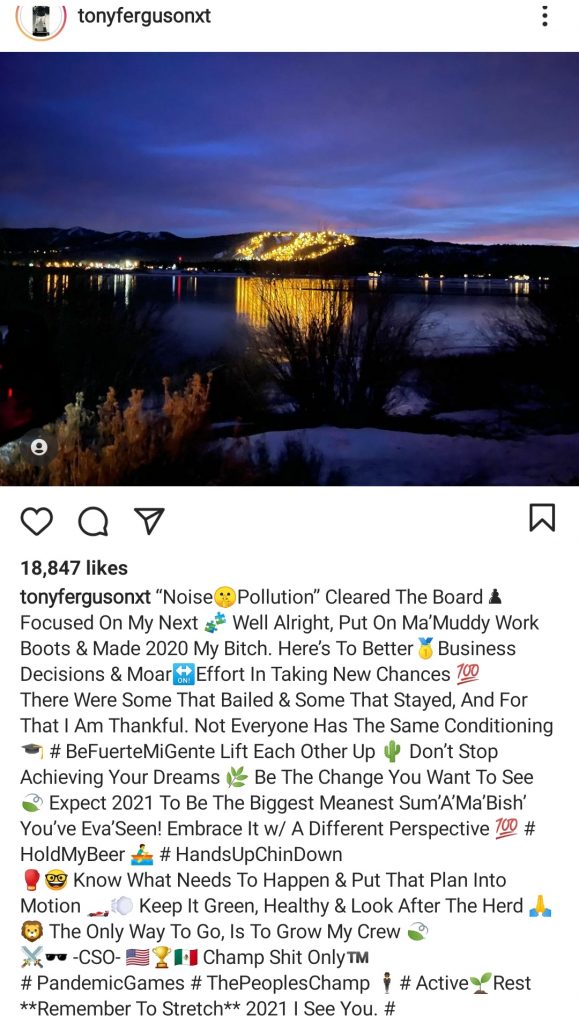 With Khabib Nurmagomedov almost out of the UFC Featherweight title picture, Tony Ferguson will do anything to get the title in his hands and with his Instagram post, he shared that he will be more prepared this year.
Ferguson says, "Noise Pollution" Cleared The Board Focused On My Next. Well Alright, Put On Ma'Muddy Work Boots & Made 2020 My Bitch. Here's To Better Business Decisions & Moar Effort In Taking New Chances There Were Some That Bailed & Some That Stayed, And For That I Am Thankful. Not Everyone Has The Same Conditioning"
"# BeFuerteMiGente Lift Each Other Up Don't Stop Achieving Your Dreams Be The Change You Want To See Expect 2021 To Be The Biggest Meanest Sum'A'Ma'Bish' You've Eva'Seen! Embrace It w/ A Different Perspective # HoldMyBeer# HandsUpChinDown Know What Needs To Happen"
"Put That Plan Into Motion Keep It Green, Healthy & Look After The Herd The Only Way To Go, Is To Grow My Crew -CSO- Champ Shit Only# PandemicGames # ThePeoplesChamp# ActiveRest **Remember To Stretch** 2021 I See You."
So how many of you believe that this year will belong to 'El Cucuy'.
Also Read: "I appreciate other athletes considering me being one of the best to ever do it," Demetrious Johnson appreciates other fighters praising him