The 23XI Racing team has been making its trade in NASCAR since the 2021 season of the sport. The team has had its ups and downs, but its boss, Steve Lautella, has recently talked about some off-track shenanigans that frustrate him immensely. Moreover, in a frank manner, he has even gone on to admit that he wants to kill certain people in the sport.
Whenever the name 23XI comes up, there are three people that fans think about, those being Michael Jordan, Bubba Wallace, and, Denny Hamin. However, what is not known to any people is that Steve Lautella is the one who has got the most pull when it comes to making behind-the-scenes decisions.
Lautella is an experienced marketing and racing executive and was initially hired by Jordan and co as 23XI's interim President. Since then, he has played a key role in many significant decisions on the team. To give an example, he worked tirelessly with Danny Hamlin in order to land Tyler Reddick as the newest member of the No.45 Toyota.
Moreover, he is the key figure in lining up sponsors for the 23XI NASCAR racing team. He is aware of how cut-throat the competition is among the various NASCAR teams regarding landing sponsorship deals. Sponsors are what keep an organization going, and Lautella being a marketing man himself, is well aware of this fact.
Discover: "Denny is not recovering from that"- NASCAR Twitter reacts to Denny Hamlin's awkward porta-potties encounter with Brad Keselowski in Atlanta
Steve Lautella's take on the sponsor relationships in NASCAR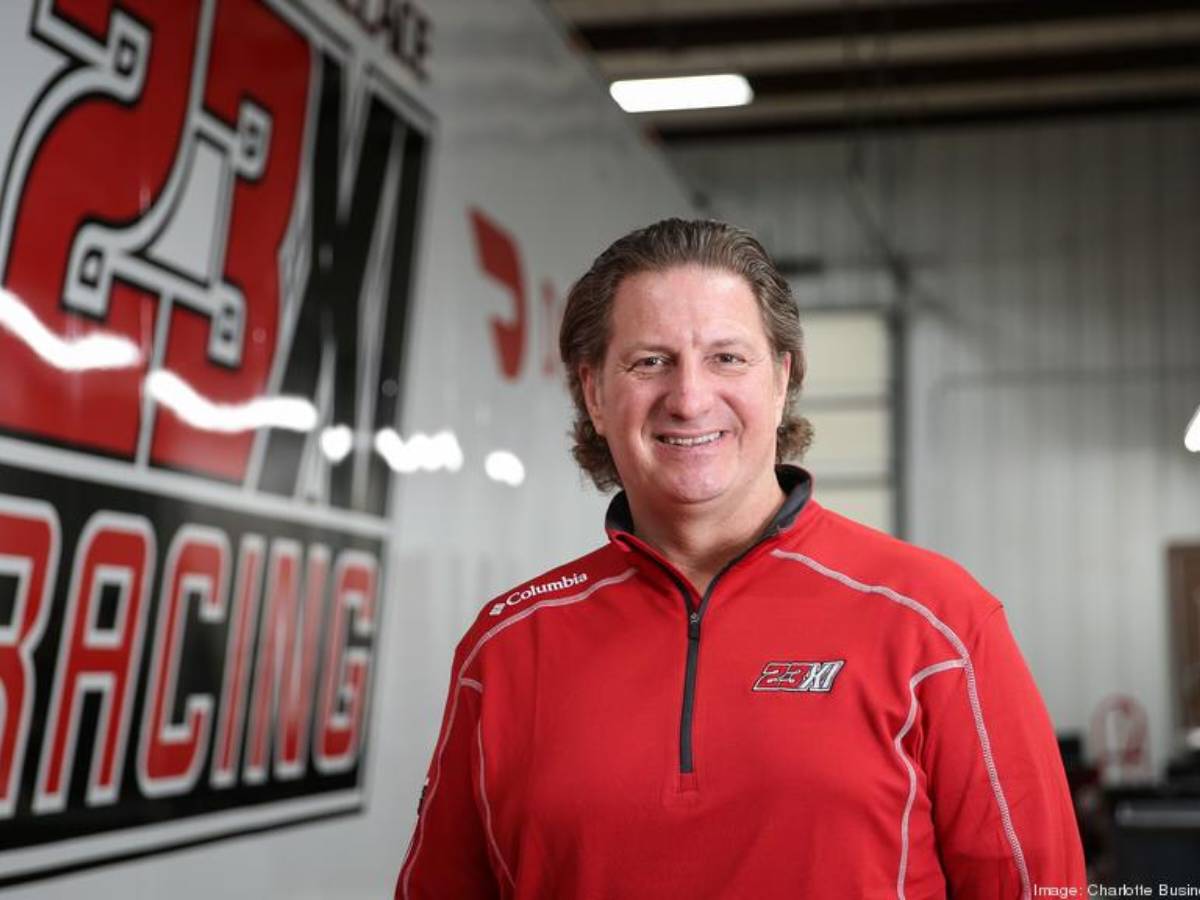 While Steve Lautella loves his job, he has made it known that sometimes the various off-track stuff gets on his nerves. While stressing about it, he added, "We've been lucky enough where we've brought new brands to this sport for 23XI, and as soon as we announce a brand, I will say every racetrack is calling them for sure."
He further said, "I've had conversations with the tracks, and I simply say this: Why are your people calling the sponsor that I have a relationship with? They should call me because I have the relationship. So, I can do one of two things. I can either help you or I can kill you. Why don't you want me to help you? Because I want them to be part of all the other stuff, but I don't want you to be doing it around back doors and alleys and all the other things. Let's work together on this."
"Wouldn't it be easier if I just put the one solution in front of them? It's easier for me to do that because I know where to go (better) than somebody sitting in New York going, 'What do I do?" Looking at Lautella's comments, one thing that can be assumed for certain is that, there are some aspects of NASCAR that he'd like to see a change in.
However, it is not an easy thing to do, as there are many things that one has to look after when trying to implement certain changes. Moreover, the support of key personnel is also required. Considering everything, would Steve Lautella be able to see the changes in NASCAR that he so desperately craves? If yes, how long could the whole process take?
In case you missed it:
Haas F1's Guenther Steiner is all set to make Fox NASCAR booth appearance for COTA
Kyle Busch's 'zero respect among Cup drivers' claim debunked after two-faced Joey Logano's impressive clash with Brad Keselowski