The Azerbaijan Grand Prix saw Sergio Perez take the checkered flag to register his second race victory of the season, nearly putting him on par with leader Max Verstappen. The Mexican started P3 on the grid, and overtook Charles Leclerc, along with keeping the Dutch Lion Max Verstappen at bay to persevere, facilitating his victory.
Perez trailed Verstappen until lap 11, where Nyck de Vries crashed his AlphaTauri, resulting in the deployment of the full course Safety Car. The team called Verstappen in just before its release, resulting in the likes of Perez and Leclerc getting a free pitstop. Perez took the lead courtesy of this, which he converted into a race win.
Speaking in an interview, Perez emphasized that overtaking Leclerc quickly was the key to his win, although gaining a bit of luck with the Safety Car, which team principal Christian Horner accredited for his success. He said, "That was key, you know, because once Max got by I knew that it was really important not to lose too much time with Charles, because if I were to lose too much time with Max then it will be really difficult to catch him. Luckily, I managed to spend just a lap behind Charles."
Perez is adamant that it was not just the Safety Car which nudged him toward victory, as it saw him beat his teammate Verstappen, to the disagreement of Horner. He has become the only driver to take two wins at Baku, and will aim to carry this momentum forward and challenge his teammate for the crown of world champion, as is his ambition.
Related: Alpine left frustrated after a 'frantic and difficult' Azerbaijan GP as the team's horrendous luck in Baku continues
Sergio Perez must aim to beat his teammate without relying on luck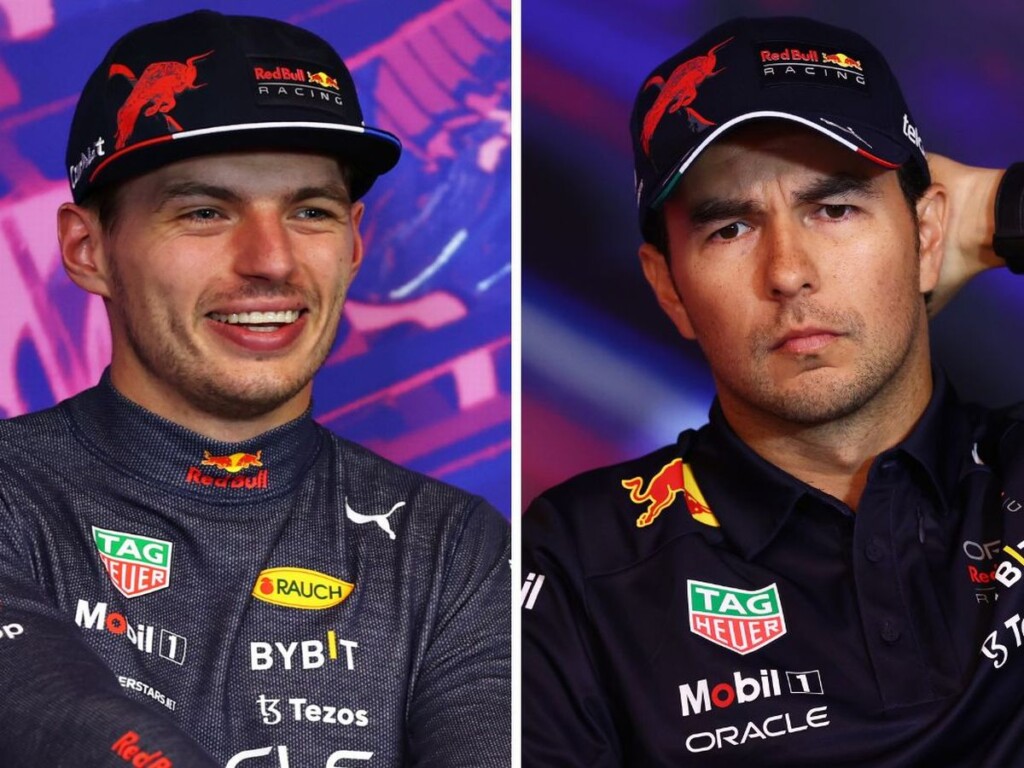 Despite Sergio Perez's victories over Max Verstappen in Baku and Jeddah, the current world champion was plagued with bad luck in both races. In Jeddah, he faced a problem during qualifying, causing him to start outside the top ten on the grid, but was able to make his way through the field to finish in second place. Perez had virtually no competition here.
Likewise, in Baku, Verstappen lost the lead due to a team decision that called him in for his pit stop, followed by the deployment of the Safety Car. This resulted in him dropping from first to third place and handing the lead to Perez. Moreover, Max Verstappen struggled with tire overheating and balance issues during the race. Despite these challenges, Verstappen's second-place finish was impressive as he managed to overtake Leclerc, and looked to be catching Perez once his issues resolved.
Red Bull has also greenlighted allowing the pair to race on track, without team orders inhibiting their fight for the title. Thus, Perez should look to rely on his proficiency on track, when the time comes that the two must fight it out, wheel-to-wheel. He must establish himself as the more dominant driver on track as Verstappen did in the prior seasons to have a shot at winning the title.
Moreover, Perez must look to beat the Dutchman on proper race circuits, rather than only street circuits. The only races in which the Mexican has prevailed over Verstappen in his Red Bull career thus far have been on street tracks. With permanent venues outweighing the quantity of street races, he must find some form of consistency when it comes to challenging Verstappen for wins in the races to come.
In case you missed it: