Q1 got started with rather tricky conditions. While drivers were used dry tires, it had rained earlier, including during the Formula 2 sprint race. Logan Sargeant, who spun in Jeddah, also spun here going into the last corner. But the most notable incident came from Sergio Perez, who locked up going into turn 3 and went into the gravel. He was on his first flying lap. He nudged the barriers, and this means that he will start dead last tomorrow. He wants to beat Max Verstappen, and win the championship, and this is a big blow to those ambitions.
Hometown hero, Oscar Piastri, as well as Logan Sargeant, and both Alfa Romeo drivers, were eliminated in Q1, as well as Perez. Q2 went more smoothly, and it was mostly business as usual, as Verstappen topped the session. Kevin Magnussen, and both AlphaTauri drivers, Lando Norris and Esteban Ocon were eliminated, with the latter complaining that he ran into traffic.
Q3, for a while, looked very close. At one stage, five drivers were barely a tenth from the top. But in the end, Verstappen asserted his dominance once again and took pole position. Still, it was close behind him. There was also quite a surprise from Mercedes, who are working on a new car concept, were P2 (George Russell, +0.236) and P3 (Lewis Hamilton, +0.372)!
Read More: "Otherwise I won't be around," Max Verstappen threatens to snub F1 in case of too many format changes
Red Bull Sandwich: Max Verstappen first, Sergio Perez last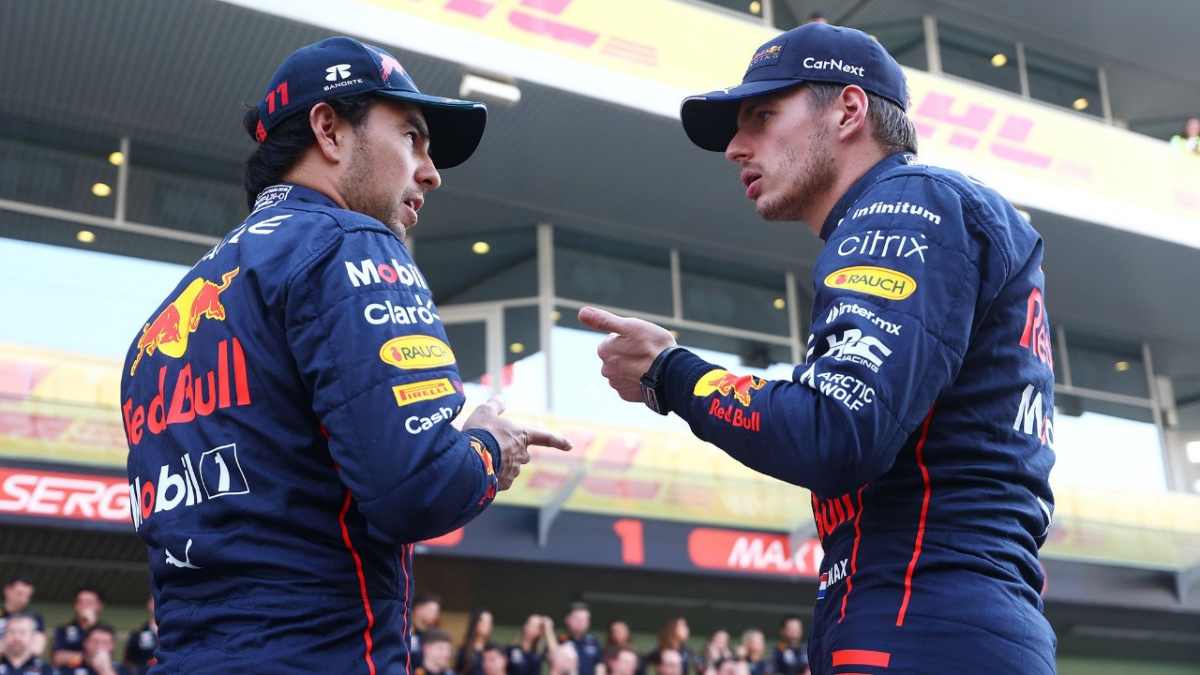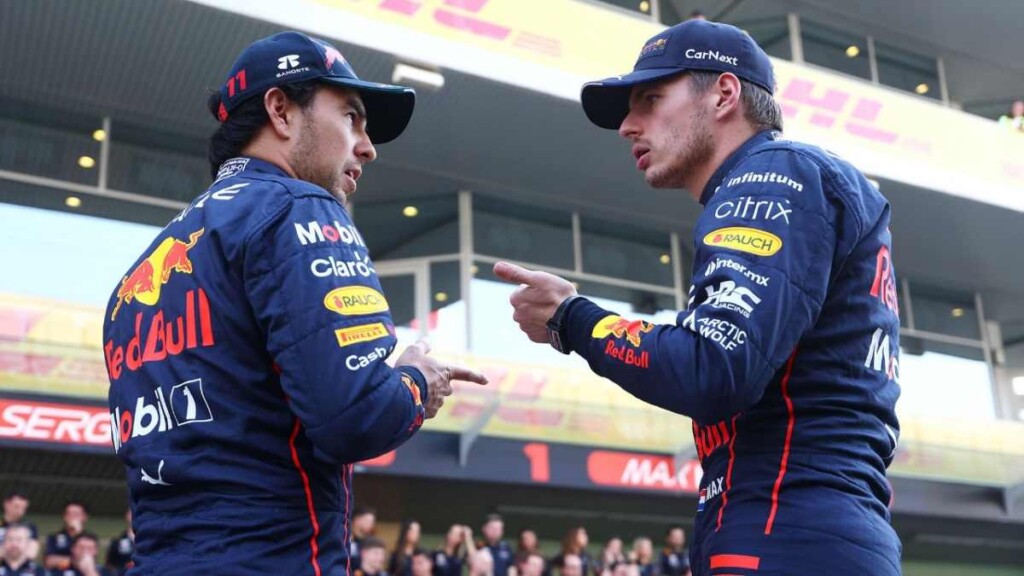 The top 3 positions were occupied by Max Verstappen, George Russell, and Lewis Hamilton. Hamilton's old rival, Fernando Alonso, joined him on the second row. While it did not end up being as close as many thought, or hoped, it would, it was still fairly close. Carlos Sainz, in 5th place, was some 5-tenths off the top. Behind him were Lance Stroll, Charles Leclerc, Alexander Albon, Pierre Gasly, and Nico Hulkenberg.
Someone to watch out for in tomorrow's race is Sergio Perez, who will start P20. It'll be interesting to see if he does similar heroics to what Max Verstappen did in Jeddah. There are four DRS zones, so he has some help in this regard. Meanwhile, the Ferraris will be disappointed by their performance – they would've been hoping to take the fight to Red Bull but were beaten by Mercedes. Their stated goal of winning the championship in 2023 is starting to look very unlikely.
Verstappen looks poised for a third F1 world title, at least right now, and winning here will help him cement this. Red Bull seem to have the dominant car, so that's a big help. In the end, despite the chaos, and the potential for a mix-up at the very top, the result ended up being business as usual. At this point, people are getting used to it, but fans are still elated. However, some are also taking out their anger due to Perez's disastrous Saturday,
The race tomorrow is expected to be dry, so rain will likely not mix up the order. In such a situation, we might just have Verstappen drive to a dominant victory. He has looked great all weekend and is obviously the favorite tomorrow.
In case you missed it: