German F1 legend Sebastian Vettel has a career that speaks for itself; littered with success and glory. He is widely renowned for his dominance with Red Bull between 2010 and 2013, establishing himself amongst the all-time greats. He amassed a sensational 53 wins across his 299 races, securing 122 podiums in the process. Vettel also made a name for himself at Ferrari, whom he drove for between 2014 and 2020.
Sebastian Vettel is no stranger to tasting victory here at the principality, as he did twice in 2011 and 2017, the former contributing to his second ever world title. He has even stepped on the podium in Monte Carlo on seven separate occasions, which speaks volumes of his longevity and consistency exhibited by his career.
In 2021, Sebastian Vettel joined Aston Martin, who he remained with until the end of 2022. He secured them their only podium finish in the span of those two years, and eventually decided to leave his racing days behind him, in an effort to explore further endeavors of his life. He remains actively involved in motorsport, promoting sustainability in an effort to ensue care for the environment as a priority in parallel to the thrill of motorsport. Now, Vettel has made an appearance at the paddock in Monaco ahead of the Grand Prix.
Related: Max Verstappen and Sergio Perez admit skill-demanding Monaco GP might be 'more difficult' for Red Bull
Here is how fans reacted to Sebastian Vettel's cameo in Monaco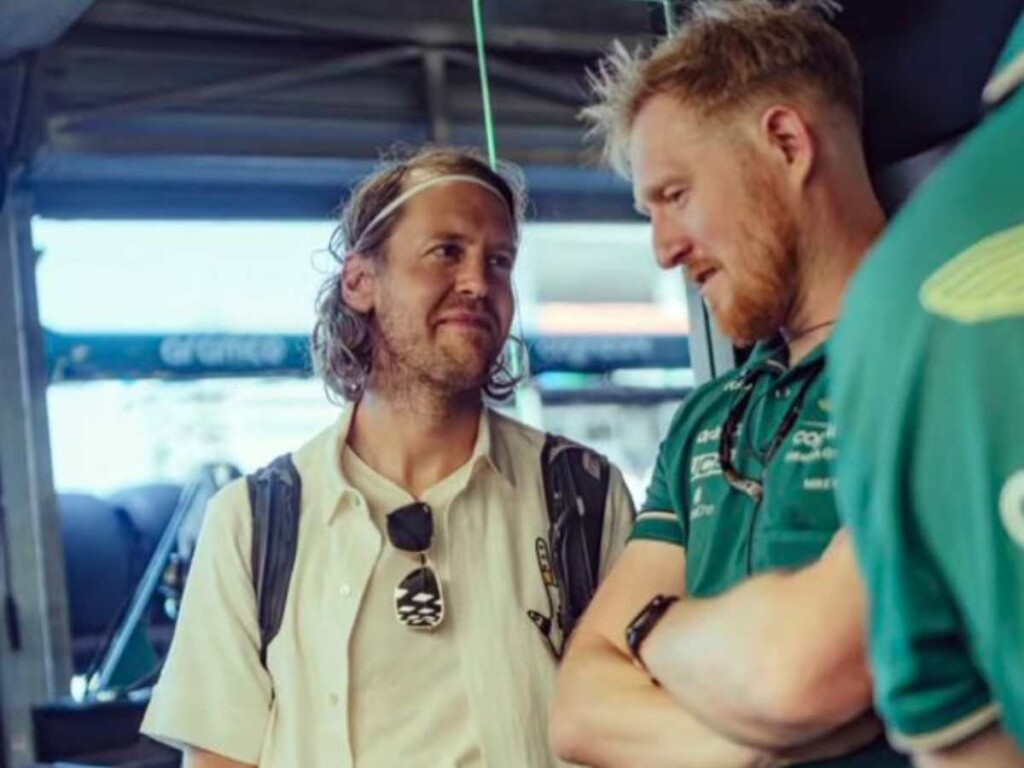 The German is adored by fans and drivers alike, for his lovable character. Fans were overjoyed to see an all-time great and one of their favorite drivers in attendance in the principality ahead of the much anticipated race around its high-intensity streets. It was not long ago that he himself was competing for a win at this prestigious, historical track.
He also visited his old friends at Aston Martin, exchanged a couple of laughs, and made time for fans as well, posing for pictures with them, making memories they will cherish for a lifetimes. Fans took to twitter to voice their thoughts on his presence:
Had Vettel not retired, he may well have been driving a top car this year for Aston Martin, with Fernando Alonso reaping the benefits of their massive leap in development, an ideal candidate to succeed him. Nonetheless, Vettel undoubtedly played a pivotal role at the team in his two years there, and his presence at the race is heartwarming for all. A return to motorsport cannot be ruled out, as we saw with Alonso himself, and Audi seeking to lure the German back on track in 2026.
In case you missed it: