Max Verstappen is known for his unique personality. He has always been clear and direct in his communication style. The two times F1 world Champion might have inherited the stereotypical Dutch trait. Verstappen is quite frank and does not hold back on his opinions. This has often gotten him into trouble. But, the 25-year-old is unbothered by what people think of him and stays true to himself. 
The Dutchman is known for swearing over the radio when things don't go his way during the race. There is a piece of evidence to show that this attribute goes way back to when he was a child. The fans were amused by a video of Max Verstappen cussing while gaming when he was four years old. They stated that he is still the same.
Verstappen is a highly competitive and aggressive driver. This led him to win two championships. Due to his confidence, he has a psychological advantage over the other drivers on the grid. His driving skills have only gotten better over the years while racing on track and gaming as well. There is a video of little Verstappen gaming, it is quite amusing as it begins with him concentrating on the game and ends with him swearing. 
Related: Charles Leclerc snubs Red Bull and labels Mercedes as Ferrari's main rival in 2023
Here is how fans reacted to mini-Max Verstappen Cussing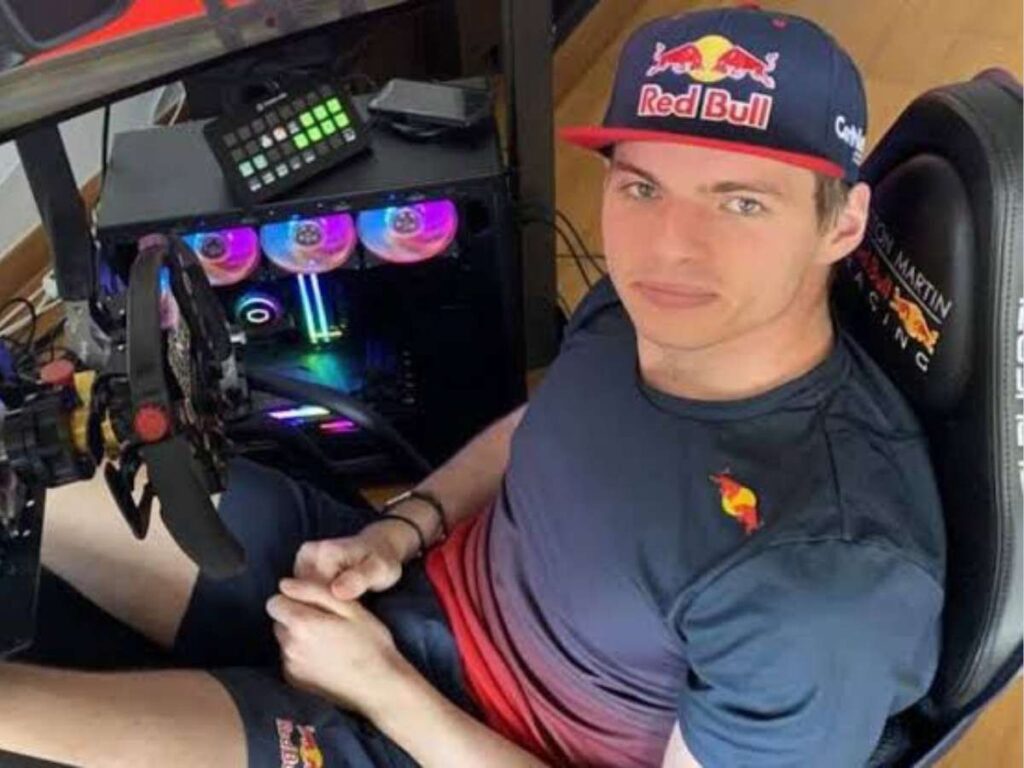 In the video, the four-year-old angrily shouted, " now he slides into the gravel". But, it doesn't stop there, he then swears saying "God damn it" in his native language. The fans are in awe of this cute video. They took to social media to share their thoughts. "He was already raging as a young kid, OUR WDC," "He definitely represents the Dutch, especially during gaming," "The rage of a born champion," "He is literally every gamer" were some of the responses. 
The fans have grown fond of Verstappen over the years. His love for gaming has been there ever since he was a child. He is an avid gamer. The Red Bull driver installed a sim racing setup in his private jet. It is not uncommon for people to swear while gaming. Then, one can imagine the frustration drivers go through during an intense race. Every driver handles his emotions differently. 
Yuki Tsunoda, for example, is like Max Verstappen, he has no filter. It is quite comical how they get into trouble for this. Driving at the speed they do, the drivers do not have time to think rationally. The focus is always on race. Verstappen has been in Formula one for eight years and has grown along with the sport. He is entering his ninth year as a reigning champion. It has been a remarkable two years for the Dutchman. It is time to see what the 2023 season will bring him.
In case you missed it:
F1 Reserve Drivers: Who are the backup drivers for the 2023 Formula one season?
Frederic Vasseur is taking fan expectations on Ferrari as 'positive pressure'