George Russell had a great first season at Mercedes, taking the team's only pole position and only win for the season. The cherry on the cake was that he beat his far more experienced, seven-time world champion teammate, Lewis Hamilton, by a comfortable margin. Of course, there are a variety of factors influencing the results, and Hamilton wasn't particularly 'inferior' to Russell over the course of the year, but it's still an impressive outcome.
No F1 driver wants to get beaten, particularly by someone who is new to the team, but Russell thinks that the pair of them have a good relationship. The two drove 'against' each other only a few times this season, most notably in Brazil, where Russell beat out Hamilton by a narrow margin. Russell made it clear that the two did not have any internal issues in 2022.
As per Motorsport Week, Russell said: "The relationship has been harmonious," and then added on what stood out the most to him about working with Lewis Hamilton: "What impressed me the most with Lewis is seeing how he works with the team, how he gets the most out of the people around him, how he continues to keep morale high when moments are tough."
Even though he beat him this season, Hamilton didn't make it easy for Russell by any means. The 37-year-old is one of the sport's greatest-ever drivers, and in 2023, he will likely push his teammate to the limit. Russell pointed out the challenge of being the teammate of such a talented driver: "And ultimately what I already knew is how damn fast he is and how much of a challenge it is being teammates with a guy like him."
Also Read: "My ribs were in a bit of a dodgy place," George Russell shares an anecdote of the biggest crash in his racing career
George Russell is excited by Mercedes' potential for 2023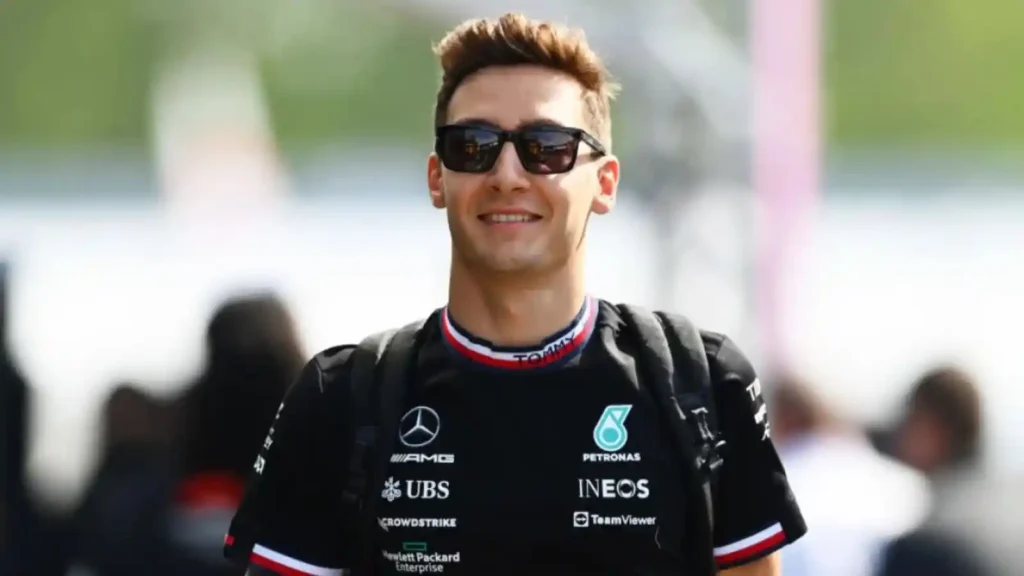 Mercedes started 2022 far, far behind the clear top two teams: Red Bull and Ferrari. But eventually, helped along by Ferrari's 'collapse' and possibly the porpoising technical directive, they were able to recover enough that they caught the Italian team in performance after the summer break, and they were often Red Bull's closest competition. They developed the car well, but ultimately, by their lofty standards, it was a rather disappointing season. But now, as Toto Wolff said, they have a much better understanding of the issues with their car, which is obviously a major boost to their prospects for 2023.
George Russell is very excited about next season, as the team have a very real chance to 'come back' and start the season in a much better position than they did 2022: "Knowing the potential that we have within this team makes me excited for 2023. It is no secret how fantastic this operation is in Brackley and Brixworth and what the whole team is capable of. Obviously after a setback such as 2022 it's really exciting knowing that we have the possibility to come back through and fight again in 2023."
Red Bull and Max Verstappen are unlikely to be as dominant in 2023, and given the upturn in performance that Mercedes showed throughout 2022, it's possible they can at least consistently challenge Red Bull for the top spot. The British team also has a penalty to their aerodynamic testing time, which is another boost. If Ferrari are able to sort out their reliability and tyre degradation issues, as well as their race execution, a three-way championship fight is a real possibility.
Also Read: "The moment I crossed that line it was a huge relief," George Russell discusses his 'incredibly high-pressure' Brazilian GP battle with Lewis Hamilton
Also Read: "The fireworks will give us a great show": Naomi Schiff smells tensions between Lewis Hamilton and George Russell as both eye the World Championship