The 2022 Formula 1 season has seen so many ups and downs in the results of the various teams that fans have lost count of the times they almost had a heart attack as their favorite team was losing it completely! At the very beginning of the season, Red Bull seemed like their strategy is all over the place as both their drivers retired from the debut race in Bahrain, while Ferrari prevailed at the top and Charles Leclerc brought the first Grand Prix trophy of the season home to Maranello.
Only a few races into the season, everything took a twist as Red Bull became the frontrunner and Ferrari was struggling with their race pace and tactics. And had it not been for Mercedes debutant George Russell, the team would have suffered terrible underperformance this year with no Grand Prix victories since Lewis Hamilton had his most disappointing year with a completely winless season. To sign off the 2022 World Championship campaign, Lewis Hamilton said he is happy it has ended.
But if there is any group that is not happy with the Formula 1 season having ended, it is the F1 fan community who suddenly feel like there is nothing to look forward to with no Grands Prix weekends for the next few months. In a recent Twitter post, SkySports F1 put out a question to all their followers asking how they are coping with the race-less months and the fans came up with the most hilarious answers ever.
Read More: "You should try driving mate," Lando Norris opines on his heated altercation with Ted Kravitz after Mexican GP
Some of the fans have replaced Formula 1 with FIFA worldcup to survive the post-season break while others have started bingeing DTS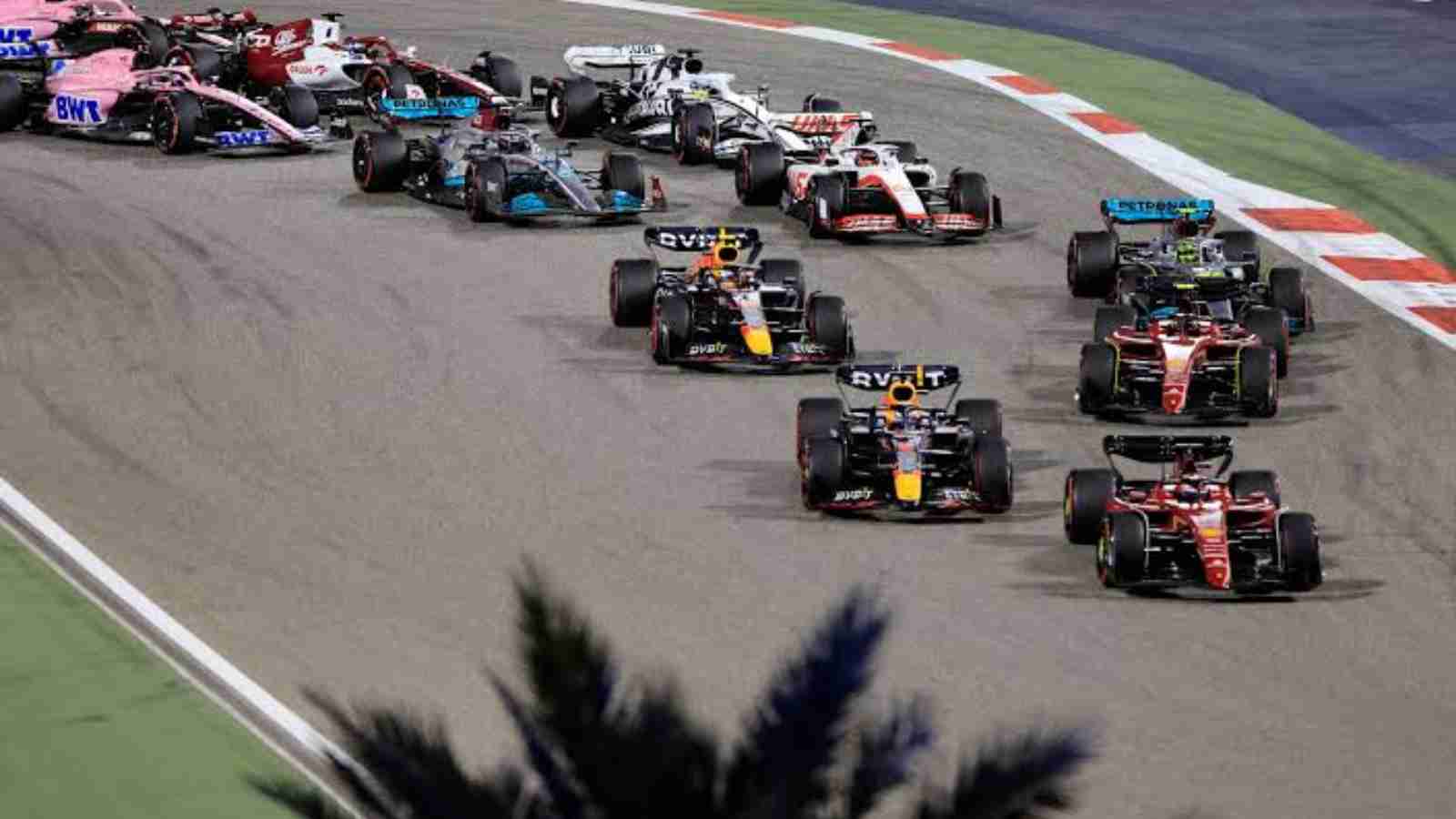 Formula 1 is a year-long festival for the motorsports fans as the circus travels all around the world and arrives at various countries for the Grands Prix which are scheduled for almost every weekend. But when the season gets over, it is usually about four to five months before the next season starts off, so fans are left with a long and cruel dry period when they have no Grands Prix to look forward to.
Be honest, how are you coping without any F1? 😅

— Sky Sports F1 (@SkySportsF1) November 30, 2022
Thus, when SkySports F1 Twitter admins asked their followers how they are surviving the F1 season break, here is what they had to say in reply to the question—
its hard… i miss seeing max win every weekend and breaking records😓

— MV = #1 (@MVSPRB) November 30, 2022
Slip streaming on the highway

— Selby (@selbymk) November 30, 2022
I pretend my wheelchair is a F1 Car when I'm out and about 🤷🏻‍♀️🤷🏻‍♀️

— F1Bear Doggo フベルドッゴ (@McLarenF1Bear) November 30, 2022
Fine because the World Cup is on

— dystainak (@dystainak) November 30, 2022
I decided to start talking to my girlfriend. She has a crush on @LewisHamilton

— Der Kaiser (@duke_solani) November 30, 2022
Netflix, D+ and going through my backlog reading list.

— cxingt (@cxingt) November 30, 2022
Started to watch Drive to Survive again… actually funny to see some interviews and compare them with the situation some drivers are in now 😅

— Samz! (@Kiseiju_1) November 30, 2022
While the 2023 season is still a long way away, the F1 news mill has not stayed quiet as the recent announcement of Mattia Binotto's resignation from Ferrari rocked the sporting world to its core. Right now, af1's most successful team is yet to find a suitable Team Principal, and sources say Frederic Vasseur, Sebastian Vettel, and quite a few other prominent names are in the running. Now, it remains to be seen who finally bags the job of serving as Ferrari's Chief for the upcoming F1 Championship.
Read More: Sebastian Vettel to not appear on F1 TV shows: "I'm not going to be a TV pundit."
Read More: "They are gonna come for you," F1 Fans react as AlphaTauri comes with 'spooky images' of Pierre Gasly and Yuki Tsunoda on Halloween