The 2022 Formula One season has ended and the race in Abu Dhabi saw some beautiful moments which will forever be treasured in F1 history. Four-time World Champion Sebastian Vettel donned his racing overalls for Aston Martin one last time as he took part in the final Grand Prix of his brilliant career. Joining the German legend were eight-time Grand Prix winner Daniel Ricciardo, Williams racer Nicholas Latifi, and the Schumacher clan's Mick Schumacher–who will not return to F1 next year as regular racers.
Owing to all the departures that occured at the last race of the 2022 season, sadness prevailed in the F1 paddocks–but not everybody was unhappy with how the Abu Dhabi GP went. Ferrari racer Charles Leclerc managed to put up a brilliant performance against his rival Sergio Perez from Red Bull. The Monegasque had equal points as the Mexican while walking into the last race of this year, and Leclerc managed to come on top as he snatched the second position in the World Championship table.
While talking to Racing365 about Sebastian Vettel's exit from Formula 1, his former teammate at Ferrari, Charles Leclerc, went down the memory lane and mentioned all the priceless advices that he has received from the 35-year-old. Leclerc also said that Seb will always be missed amongst the racers, now that he has retired from the sport to give more focus on his personal life.
Read More: Pierre Gasly gives a glimpse of his "unforgettable dinner" with NBA legend, Michael Jordan in Miami
Charles Leclerc admits it will be strange to not see Sebastian Vettel inside the paddocks in 2023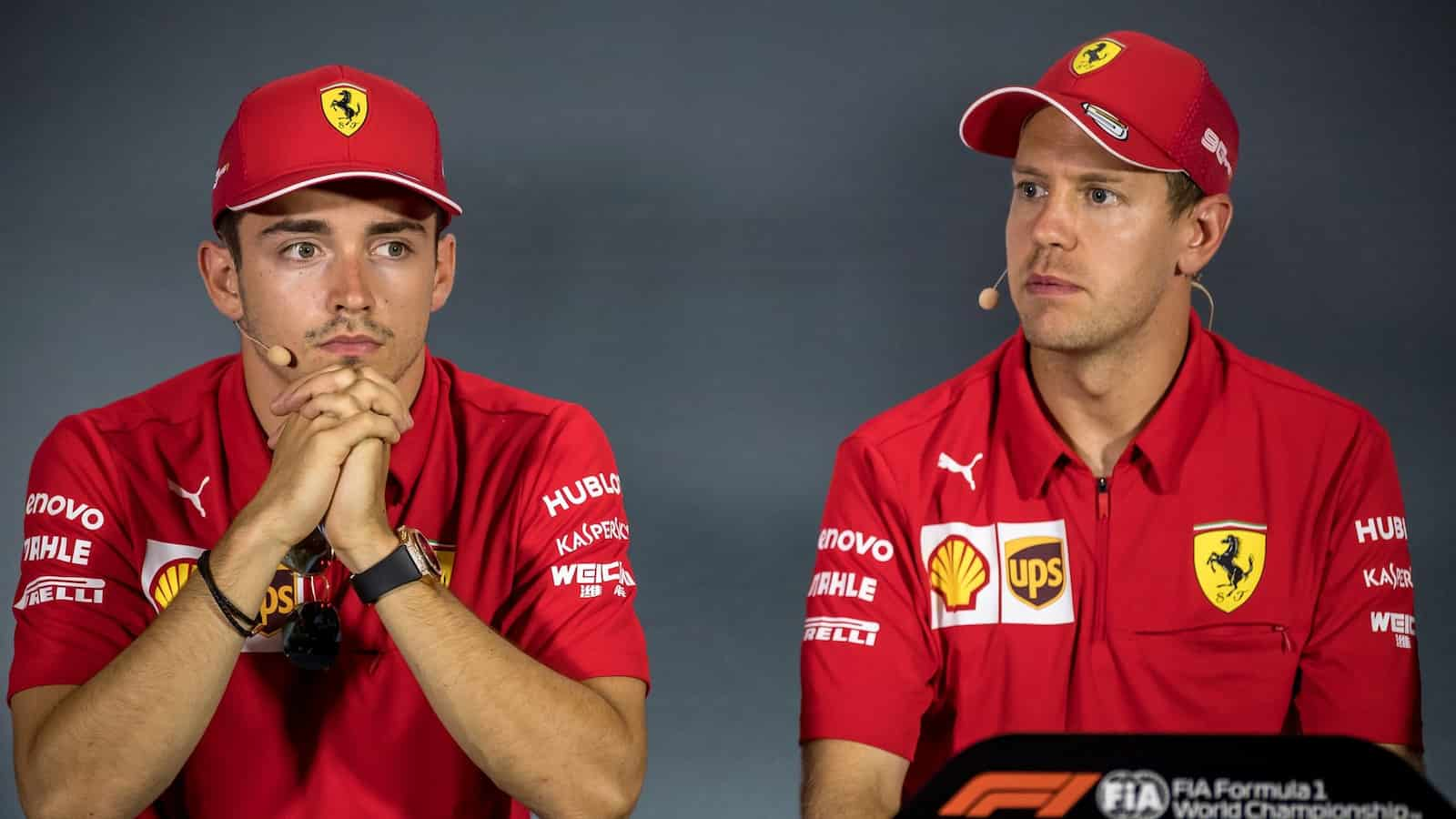 Charles Leclerc had joined as Sebastian Vettel's teammate in Scuderia Ferrari in 2019 as Kimi Raikkonen stepped down from his seat at the Maranello outfit to go for Alfa Romeo. There, Leclerc learned some invaluable things about Formula 1 from Seb, and while speaking about them now, he said, "I've learned so much driving with him and he's always been super nice with me. I will definitely miss him in the paddock, but wish him the best."
While giving the interview, Charles Leclerc took a walk down the memory lane and brought up some memorable moments that he has shared with the now-retired Sebastian Vettel. He said, "There are many moments with Seb that I remember well. Not necessarily moments on the track, but also moments at the factory."
In the end, Charles Leclerc described how he will miss seeing Sebastian Vettel next year in the F1 paddocks. He said, "It's sad for me. It's gonna be strange to not see Seb inside the paddock." And even though Seb will not be there next season, some fresh faces will appear, with their new dreams and new ambitions. Nyck de Vries will be joining AlphaTauri and Logan Sargeant will go to Williams. Another much-awaited debut next year will come from Oscar Piastri, who has been recruited by McLaren for 2023.
Read More: "I'm not going to be nice anymore," Romain Grosjean heavily criticized by rivals in IndyCar
Also Read: "The test is going to happen," Toto Wolff reaffirms Romain Grosjean's hopes for Mercedes Test