While the 2022 Formula One season has gotten over, the news mill is still churning up a lot of dramatic news, the latest being Mattia Binotto's resignation from Ferrari. The Scuderia Team Principal released his own statement confirming all the rumors that had been doing the rounds in the F1 community in recent times as he said he had deemed it the right time to step down from his duties at the Maranello outfit, leaving the team that he had been associated with for the last 28 years.
Now, fans of motorsports are not satisfied with whatever little information they could glean from Ferrari's tweet about Mattia Binotto leaving the organization. According to some conspiracies, the Italian team head was victim to internal politics as the executives of Ferrari were considering sacking him after the end of yet another disappointing season. And their main driver, Charles Leclerc, was presumably unhappy with Mattia Binotto's decisions regarding the team. Thus, the 53-year-old had to walk out from Ferrari before he was dismissed by them.
Former McLaren racer and two-time World Champion Mika Hakkinen has now weighed in on the controversy that Leclerc had a big role to play in Mattia Binotto's exit from Ferrari. He discussed all the fans' theories about there having been a falling out between the Monegasque and the former Scuderia Team Principal.
Read More: "They are gonna come for you," F1 Fans react as AlphaTauri comes with 'spooky images' of Pierre Gasly and Yuki Tsunoda on Halloween
Mika Hakkinen believes Mattia Binotto's performance, and not his popularity was the reason behind his Ferrari exit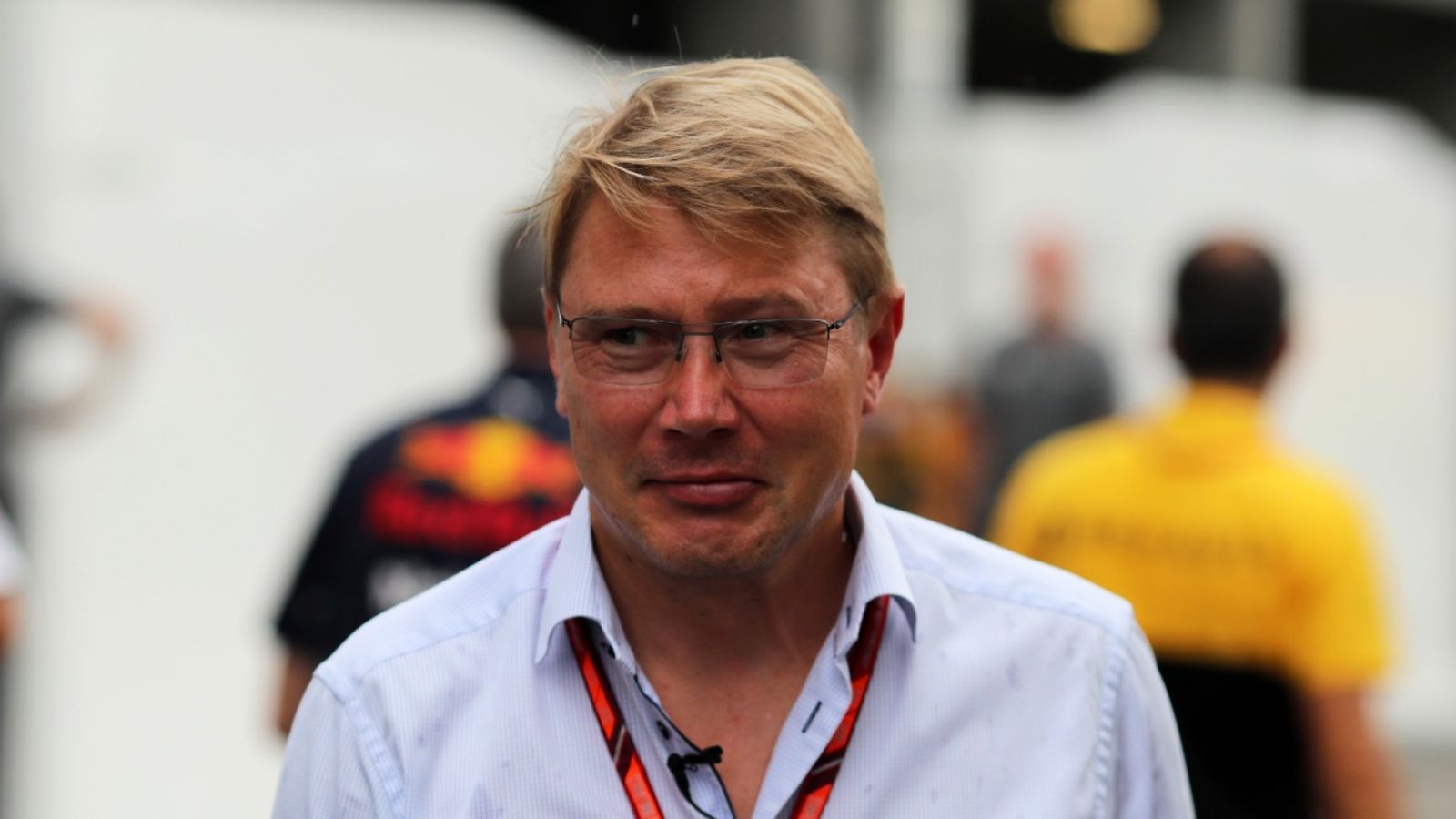 Having spent a large part of his motorsports career as a Formula 1 racer, Mika Hakkinen surely knows a thing or two about the team dynamics which finally lead to a member's exit from there. While talking about whether Mattia Binotto's scuffle with Charles Leclerc had anything to do with his resignation from the team, he said, "I don't know about that. I always thought when I was in motor racing in Formula 1, it's not a question about if you don't like somebody, it's a question [of] how good they are, how committed they are, how intelligent, how clever they are. That's what matters."
🎙️ "It's not a question of whether you like somebody, it's a question of how good they are."

🇫🇮 Mika Häkkinen weighs in on the rumours surrounding Charles Leclerc's fallout with Mattia Binotto… pic.twitter.com/TV9o10KGXy

— Sky Sports F1 (@SkySportsF1) November 30, 2022
Thus, Mika Hakkinen believes it was not Mattia Binotto's rapport with the team members of Ferrari but his efficiency as their Head which resulted into his exit from the team following a short stint as he had only stepped into the role in 2019. As of now, quite a few names have come up as to who will take over Binotto's abandoned position now that he is not associated with the Maranello outfit anymore, but nothing has been confirmed yet.
Read More: WATCH: George Russell spotted with his gorgeous girlfriend courtside enjoying a Miami Heat game
Read More: Sebastian Vettel to not appear on F1 TV shows: "I'm not going to be a TV pundit."