As one of the richest sportspersons in the world and an alleged living legend in Formula One, Lewis Hamilton is obviously used to getting what he wants. With a $285 Million net worth, a private jet, multi-million dollar worth mansions and penthouses in London, New York, and Monaco, Lewis Hamilton seems to lack nothing in his life. But the seven-time World Champion seems to be at the losing end of the battle of love since he does not have a confirmed relationship as of now. And thus, at a recent event in Spain, his teammate George Russell tried finding him his dream date.
While Russell was choosing the lucky girl for Lewis from the audience present at the Mercedes event ahead of the Spanish GP, the 38-year-old chimes in with his own preferences. He said he would like to go out with a Latina. And this quote has gone viral on social media as fans are going crazy over the Briton's confession that he might have a thing for Latin American women.
And as if the timing could not be any better, right after the big reveal of Lewis Hamilton's 'Latina obsession', the F1 paddock in Barcelona seems to be flooded with Latin American female celebrities. The Argentine rapper Nicki Nicole was the first Latina to be spotted at the Red Bull garage, posing for a picture with Sergio Perez. Then came Spanish singer Rosalía, who is quite familiar with Latin-American pop music as she has won twelve Latin Grammy Awards till date.
Related: "He's alright," Max Verstappen makes a shocking claim about Sebastian Vettel after he broke the German's Red Bull win record
Rosalía and Neymar Jr. hit it off instantly at the Spanish GP as they arrive to support Lewis Hamilton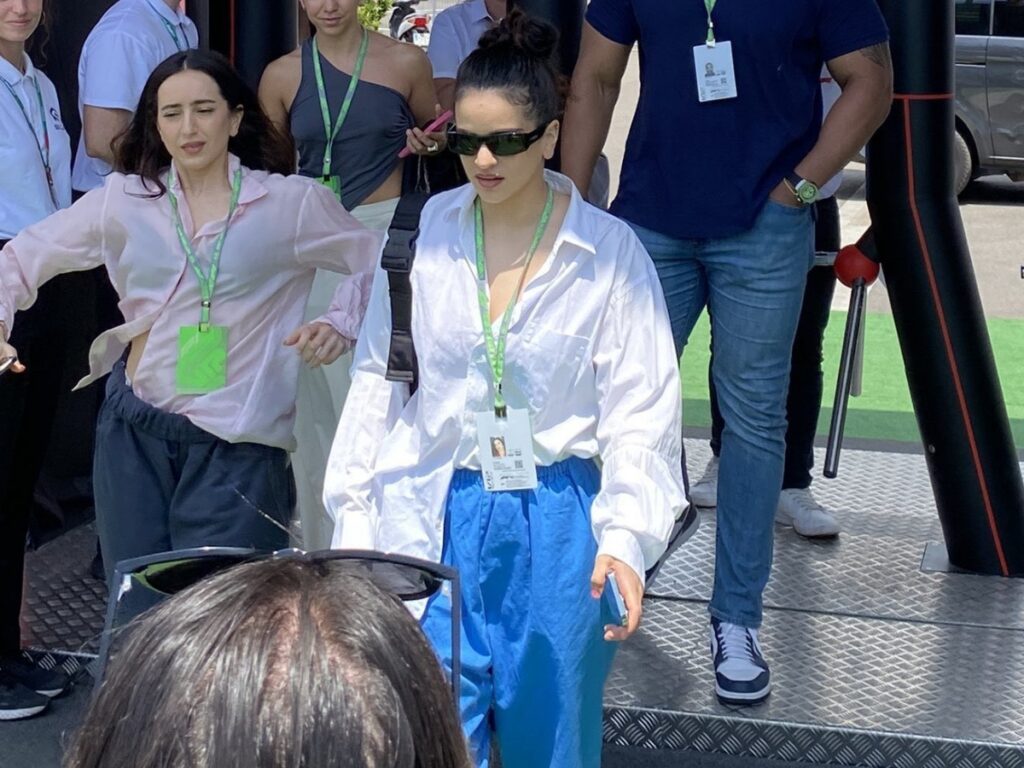 With her native home in the outskirts of Barcelona, it is no surprise that Rosalía decided to visit the paddock once the Formula One circus came to the capital city for the Spanish GP. In a chance encounter, she came across Brazilian footballer Neymar Jr., who was spotted at the Circuit dé Barcelona-Catalunya for a second time on Sunday after his first appearance at the Mercedes garage to support Lewis on Friday. Rosalía and Neymar posed for some pictures together, which have gone viral on social media, and fans have cheered for the two celebrities for dropping in to watch the race.
Besides Lewis Hamilton's dream of dating a Latina being on the verge of coming true, the Briton's W14 seems to have top speed as he is currently racing in the second place at the Spanish GP. With a 13 second deficit to the race leader Max Verstappen, Lewis might very well be able to surpass the Dutchman within the remaining 34 laps to snatch his first Grand Prix win since 2021.
In case you missed it: