Lando Norris is performing at a very good level being the best of the rest on the grid but still has an expectation to get himself on the podium. McLaren in 2022 came out to be worse than anyone would have hoped after the regulation changes. Norris still is performing in a brilliant level considering the car McLaren has given him. Lando has recently taken hold of a new record making him one of the most consistent drivers on the grid.
Lando Norris tops the list for completing the most laps in the 2022 season. With 98+ per cent laps completed ahead of the Japan GP, Lando has been quite successful in finishing his race with no damages and even scoring a decent amount of points. Max Verstappen and Daniel Ricciardo follow Lando on the list below.
Now, this achievement could be credited to the reliability McLaren and Mercedes engines are providing. Max Verstappen had his two DNFs at the start of the season but eventually got in his top form and has dominated the season. With a car that's competing on the top, Lando could now be expected to do well in every race.
Fans react to Lando Norris's achievement in the 2022 season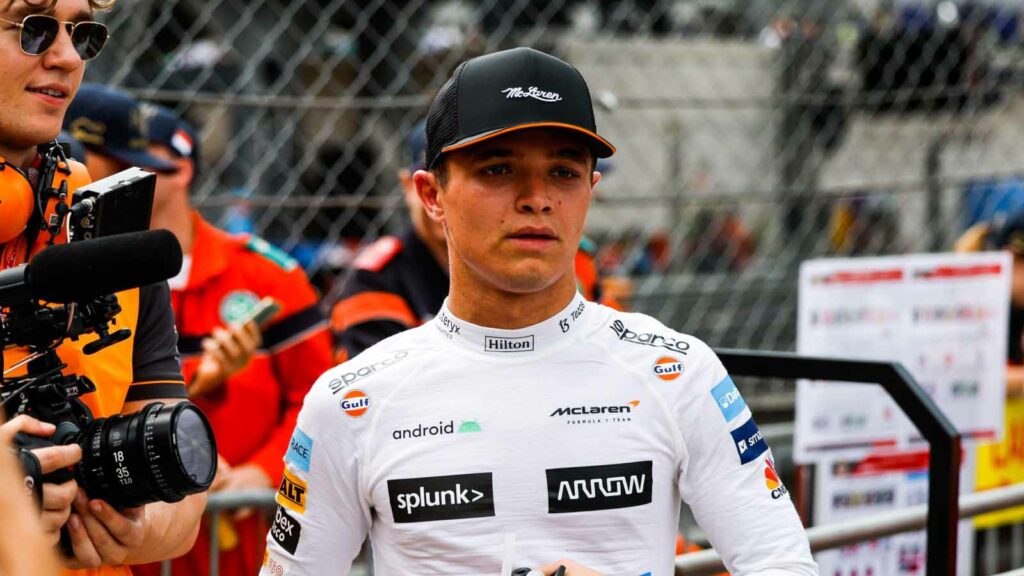 Lando Norris could have been the closest one to the top six drivers but fans come out bashing him for his driver, calling him more of a reliability-based driver than a considerable consistency.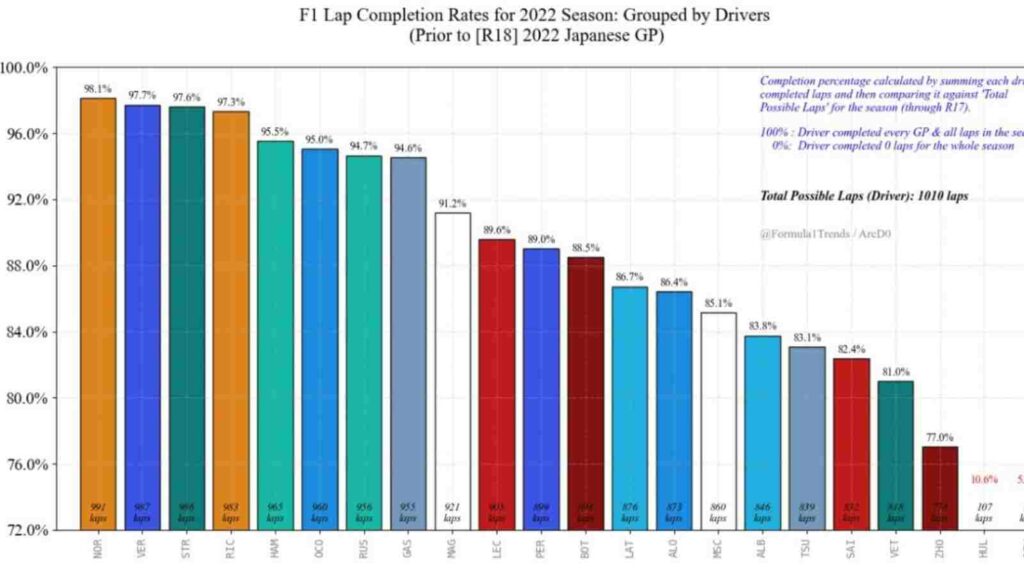 Lando Norris is carrying McLaren in a fight with Alpine with no actual hopes from Daniel Ricciardo. With Oscar Piastri coming out to be his teammate next season, Lando could really be tested with a talented hungry driver right beside him.