Martin Brundle, a well-known name in the Formula 1 world, recently had a track clash with Will Buxton, another well-known name in the sport. The two had an agenda regarding the on-track interviews taken before the race starts. The United States attracts a bunch of celebrities to promote themselves and their upcoming shows.
Brundle being the commentary and broadcasting official for Formula 1 takes the interview for the noted and allowed celebs. But there have been a few cases in the last two seasons which has raised eyes on the on-grid presentation. Will Buxton talking about a recent miscast in the interview list pointed his finger at Brundle trying to interview Brad Pitt.
As a reactive act, Brundle didn't hold on to his words and replied to the journalist back. "Another USGP. Another reminder that all grid accredited media are given a list at EVERY RACE of which media invitee / celebrity is and isn't approachable for interview. Pitt hadn't been on any of the days he was present," said Buxton.
"That's simply untrue Will. Don't make things up to suit your narrative," replied Brundle.
Also Read: "This is all a bit awkward" Haas praise Fernando Alonso's comeback moments before lodging a protest taking away his points finish.
Fans react to the heated clash between Martin Brundle and Will Buxton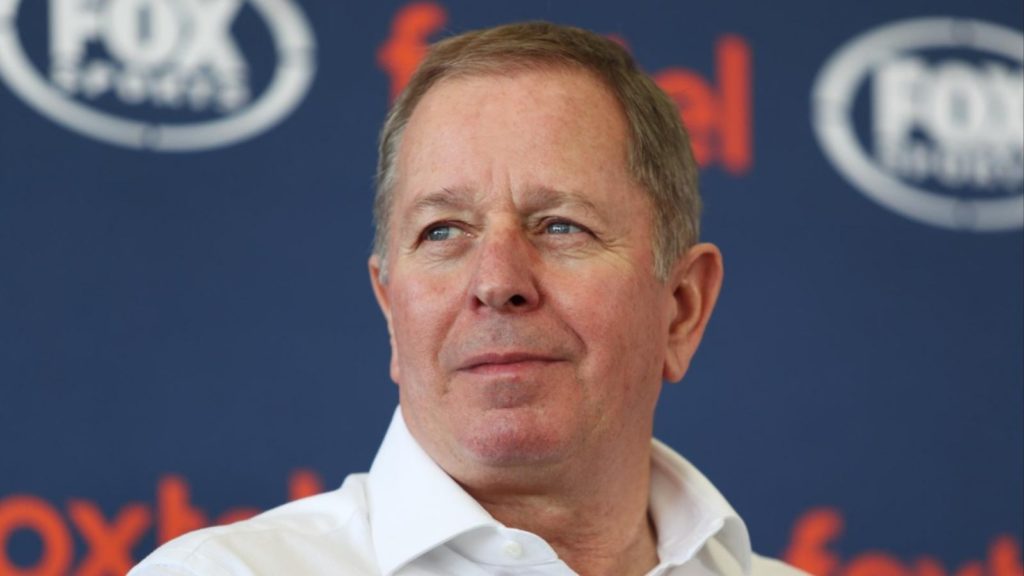 Fans had their own take on the Will vs Martin fight with a few interesting and intellectual comments regarding the scene. With one specific comment pointing the angle to George Russell.
George Russell and Carlos Sainz had contact on turn 1 which took Sainz out ending his race which he started from the pole. Brundle keeping a soft corner for Russell didn't directly point out a penalty on him.
Also Read: Porsche looking to make an entry into F1 after failing to partner with Red Bull
Also Read: Carlos Sainz has the least race completion in 2022- Is it just bad luck or is the Spaniard really struggling?