Next year, there will be three US races on the calendar. The Miami Grand Prix will be the first in the schedule, followed by the 'United States' Grand Prix in Austin, and the new addition, the Las Vegas Grand Prix will be the penultimate race of the season, and curiously, it will take place on a Saturday. It's scheduled to take place on the 18th of November, and it's building up to be quite the event.
Sergio Perez, who was in Las Vegas earlier this month for the launch party (along with Lewis Hamilton and George Russell), thinks very highly of the future event. As per Motorsport Week, the Mexican driver first noted: "It's great to see how the fans are looking so much forward into it. Things didn't go that well in the casinos, so not very nice memories! But other than that everything was really cool."
He had high praise for Las Vegas and thinks that it will be the 'biggest event in the world' in 2023: "Really happy, you know. I've been in Vegas many times before, so it was a very enjoyable, short visit. And yeah, just looking forward, I think it's going to be the biggest event in the world next year."
Also Read: "The best of Checo Perez is coming": Sergio Perez's father predicts when he will see his son as the F1 World Champion
The Las Vegas GP looks like it'll be similar to Monaco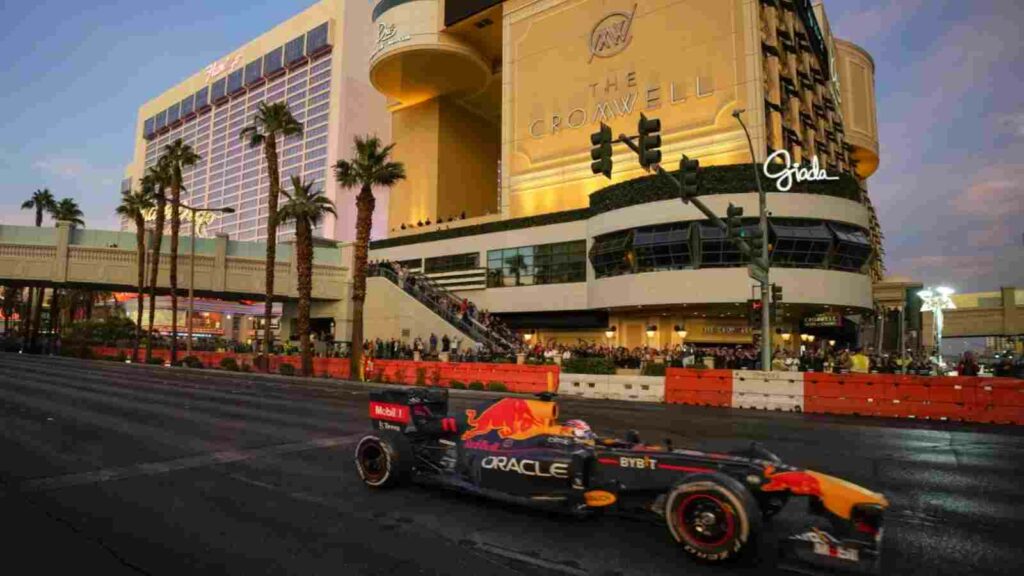 Las Vegas looks like it'll be an event in the vein of Monaco or Singapore. The comparisons are rather easy to make, as Monte Carlo and Las Vegas in particular are considered to be the two premier Casino cities in the world, and even Singapore is considered to be one of the best in that particular regard. The weekend is very much going to be about the 'festival' surrounding it, perhaps even more than the race itself.
The placement of the race on a Saturday may have something to do with the work schedules. If it was a night race on Sunday, then attendees and everyone else will have to go back to work the next day. But as it's on a Saturday (lively days in Las Vegas), they can party into the night. It's also going to be incredibly expensive, and hotel + event packages for the weekend may retail for as much as $100,000.
There is no doubt that it will be an amazing event, irrespective of if the race itself is exciting or not. American races always invite celebrities, and Las Vegas will probably not be any different. There are going to be a lot of things happening in the casinos during and after the race, and we may even find the drivers there in the after-parties.
Also Read: Helmut Marko reveals "overtaking maneuver on Hamilton," cost Sergio Perez second place in the Drivers Championship
Also Read: "Everything that happened is a matter of teammates," Sergio Perez's father makes it clear that there is 'no bad intention' between his son and Max Verstappen