Daniel Ricciardo's Formula 1 career has taken a sudden dip now that he is relieved of his regular driver duties from McLaren. The papaya team had a multi-year contract with him, but owing to his poor results, they decided to replace the Honey Badger with Oscar Piastri's fresh talent. The pre-mature termination of their contract resulted in McLaren having to pay Ricciardo a massive sum of about 80 million USD, and then, suddenly, the 33-year-old found himself unemployed with no regular racing seat at any of the teams ahead of the new F1 season.
But then, Red Bull came as a knight in shining armor for Daniel Ricciardo as they took him up for their third driver roles. Ricciardo will not be seen racing on the tracks regularly, but he will have time to reflect and gear up for some good performances in the future F1 campaigns. This will not be Ricciardo's first outing with Red Bull as he has been a part of the team for a few years before 2019. Ricciardo had left the Milton Keynes-based outfit at that time for a more luscious offer from Renault. Now, he is "back home" as Red Bull opened their doors for him once again.
Red Bull is currently reigning at the very top of the Constructors' Championship standings after their brilliant results in the past couple of years. The team has also gotten their first Drivers' Championship win thanks to Max Verstappen after a long wait since 2013. And while everything is seems to be on the upside for Red Bull at the moment, many people have wondered if they really needed to bring in Ricciardo to shake things up. Now, RB Chief Advisor Dr. Helmut Marko has commented on this to explain their motive behind hiring Daniel Ricciardo.
Keep Reading: Sebastian Vettel to not appear on F1 TV shows: "I'm not going to be a TV pundit."
Helmut Marko refuses to comment on Daniel Ricciardo's upsetting performance for McLaren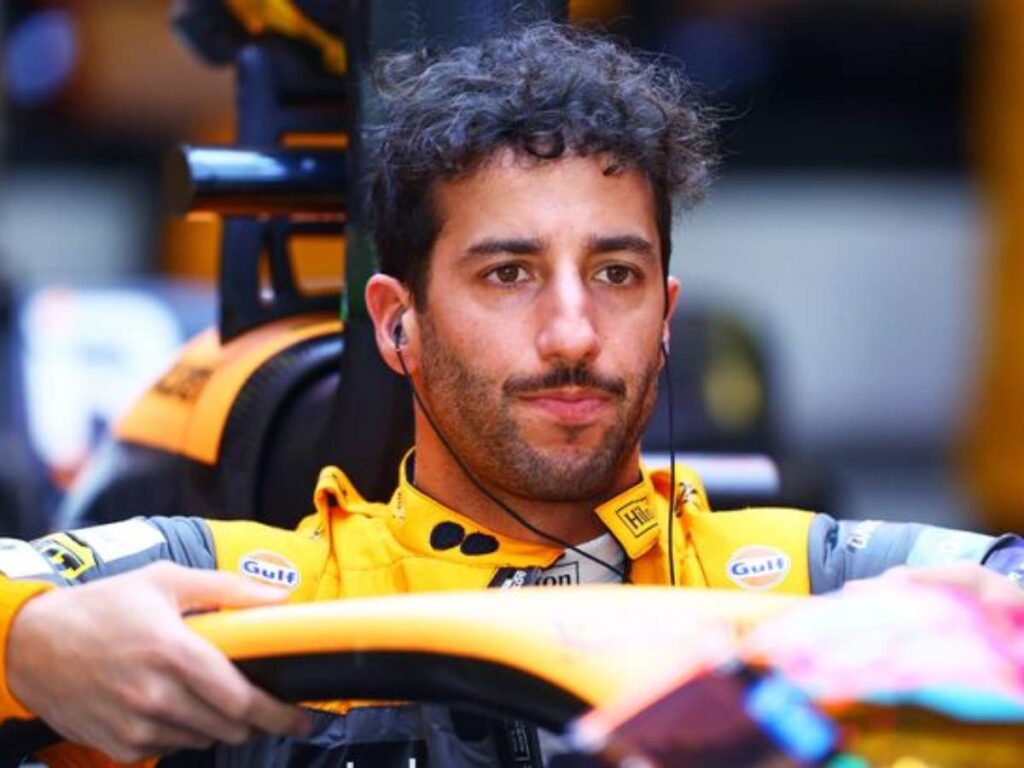 Daniel Ricciardo was brought into McLaren amidst long discussions with hopes that he will help steer the team closer to the Championship contention that they have always hoped for. But unfortunately, his results were not too encouraging as Lando Norris repeatedly outscored him in the races and he was left out of the top 10 almost always. Speaking on what might have gone wrong for the Aussie racer in McLaren, he said, "It is difficult to judge what went wrong. At Renault, he already had some problems. I am sure he will do one or two tyre tests for us soon, then we will get more clarity."
Then Marko elaborated one of the key reasons behind Red Bull hiring Daniel Ricciardo. He said, "He(Ricciardo) has already had great PR events for Red Bull. That was one of the reasons why we brought him back."
Now, Daniel Ricciardo has some things to prove once he gets into his Redbull overalls for the upcoming season. He has already confirmed that his eyes are on one of the regular racing seats at RB. If all goes well, the Australian might find himself driving alongsid Max Verstappen by replacing Sergio Perez.
Keep Reading: "We will do everything in our power," Toto Wolff warns F1 teams of a Mercedes resurgence in 2023
Keep Reading: WATCH: George Russell spotted with his gorgeous girlfriend courtside enjoying a Miami Heat gamegamefrm