The historic Monaco Grand Prix is one of those F1 races that gets frequented by celebrities from all fields as they gather in the Principality for a weekend full of fun and racing. Known for its opulence and regarded as the 'crown jewel of Formula 1', the Monaco GP is held at the Circuit dé Monaco, which is a street circuit. As most of the business moguls, Hollywood stars, and sports celebs have their homes in Monaco, the race circuit flaunts a magnificent view, flanked by water on the side.
The rich and the mighty hire their private yachts which sail on the waters of the French Riviera and from those boats, they keep an eye on the Monaco GP. And this year, keeping up the tumultuous race in the Principality from her boat was none other than pop sensation Justin Bieber's Vogue cover model wife Hailey Rhodes Bieber. Hailey, who is still riding on a high after the successful launch of her beauty line called Rhodes Beauty in the United Kingdom, was accompanied by friend Justine Skye.
Justine's Instagram stories showed Hailey Bieber sporting a red off-shouldered top and a pair of blue shorts as she perched atop her boat. The two friends enjoyed the Monaco Grand Prix from their ride on the French Riviera as Justine also posted a screen grab of the race on her social media wall. And it is not Hailey's first time visiting an F1 race as she had been to the 2015 Monaco GP with her model BFFs Kendall Jenner, Bella Hadid and Gigi Hadid.
Related: "Sacrifice" in 2023 is necessary for better results in 2024: Williams' James Vowles clarifies his targets for the team
Hailey Bieber might have been rooting for close friend Lewis Hamilton at the Monaco GP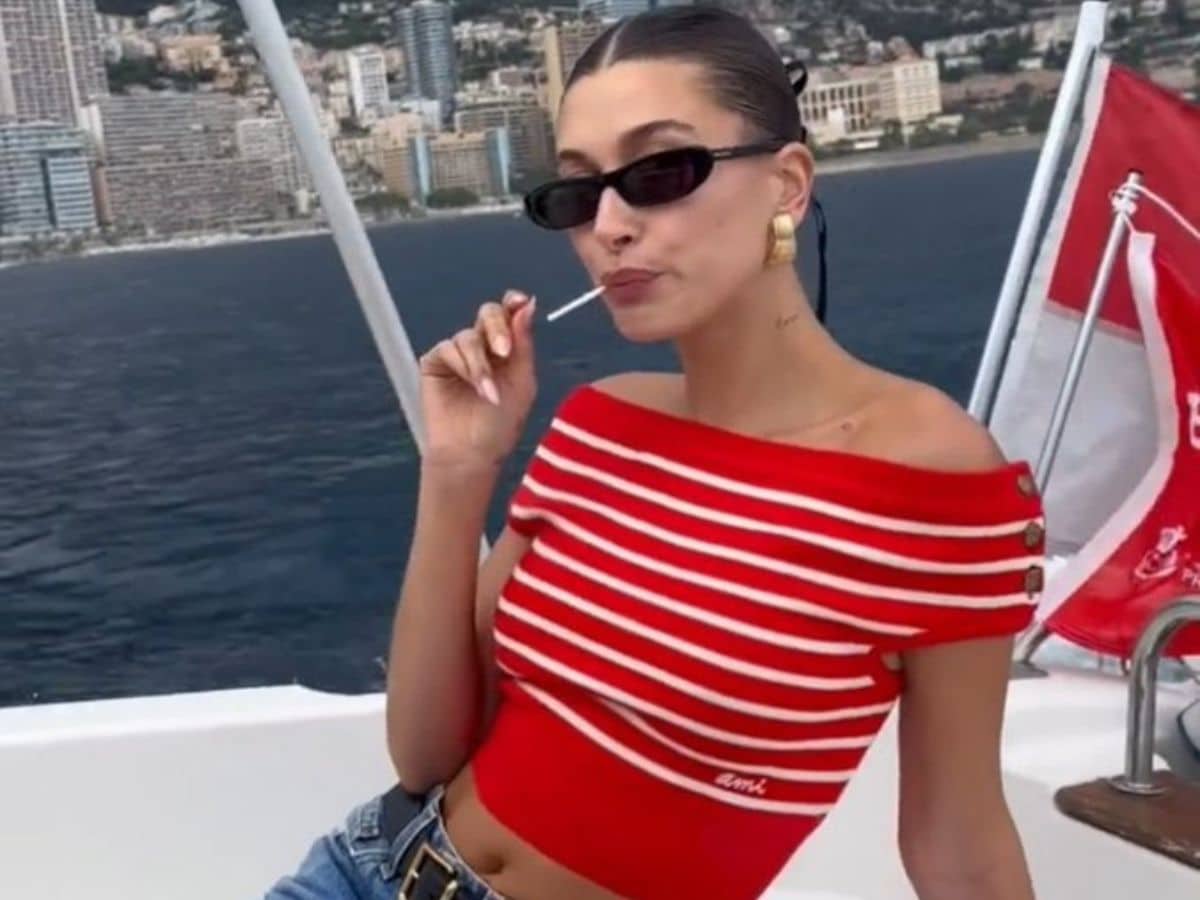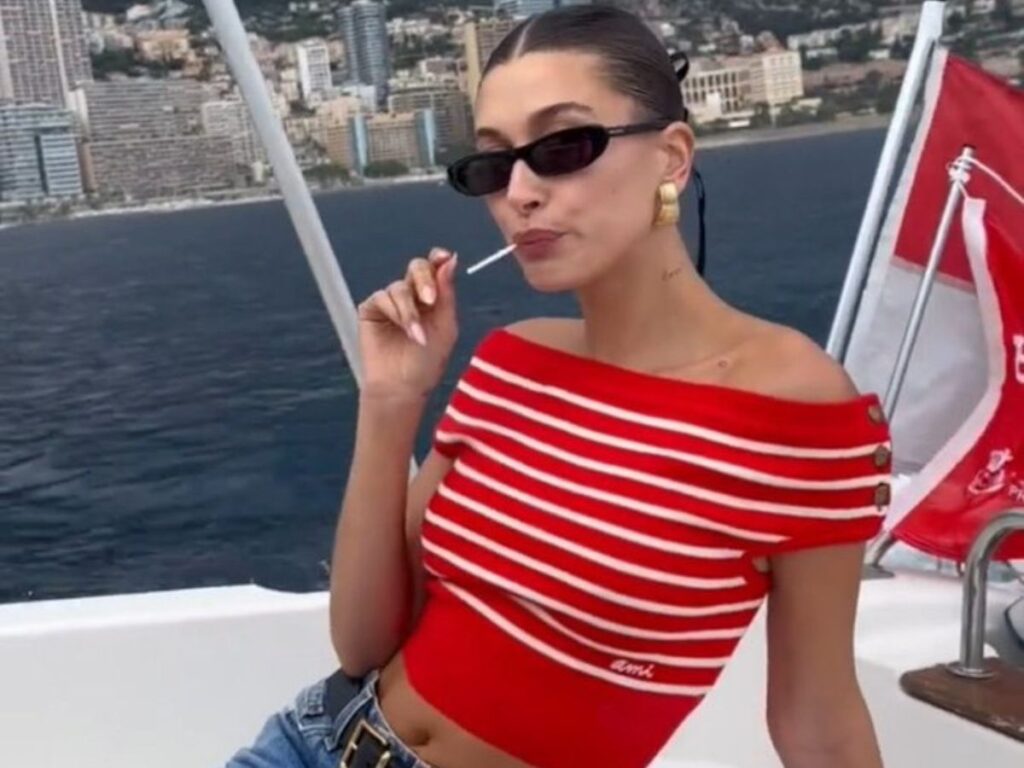 Hailey Bieber's attendance at the Monaco Grand Prix this year seemed unsurprising as the 26-year-old model is no stranger to the world of F1. Quite a few years back, in 2016, her husband Justin Bieber made headlines as he visited the Monaco GP. And just some days ago, Hailey was spotted partying with F1 racer Lewis Hamilton at the launch of her brand 'Rhodes Beauty' in the United Kingdom. Thus, it is possible that she was gunning for the Mercedes racer today at the race in the Principality.
Unfortunately, Lewis Hamilton's weekend in Monaco went off the rails as soon as he crashed into the wall during FP3, damaging his W14. While the Mercedes mechanics were able to get the car up and running for the Qualis, Toto Wolff gave an upsetting update right before the race as he admitted Lewis would go into the Monaco GP with half-fixed rear axles, and thus he could crash again. In the end, defying all odds, the seven-time World Champion managed to grab a P4 finish at the Monaco GP, narrowly missing out on a podium finish.
In case you missed it: