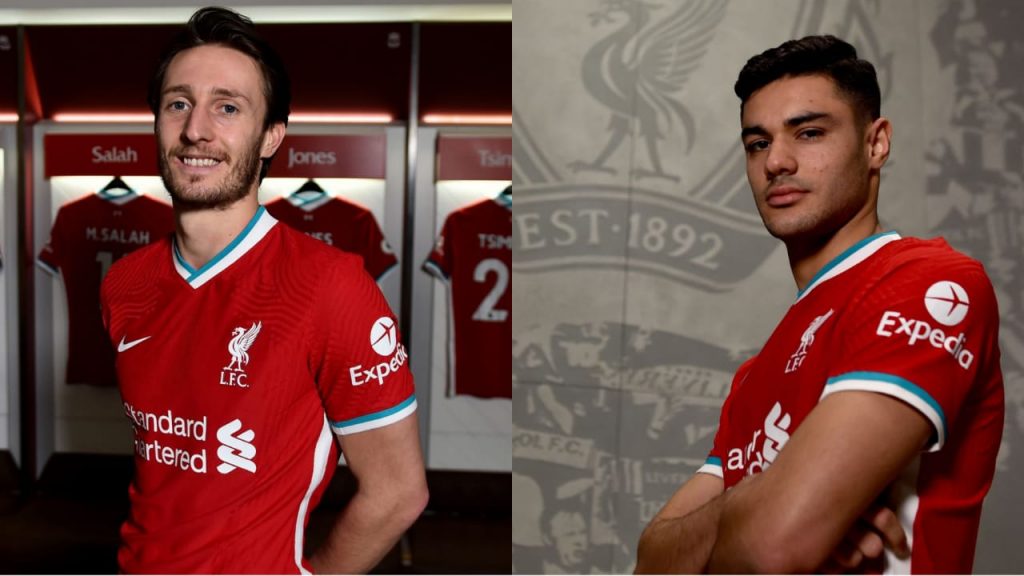 This is Fabinho's third short-term injury this season and it was a minor 'muscle issue' according to Jurgen Klopp. It is most likely that one or both of new signings Ozan Kabak and Ben Davies will make their Liverpool debut tomorrow. Jordan Henderson could go back to midfield and bring back the leadership in the middle of the pitch that Liverpool has been missing for long. It is going to be interesting to see how Jurgen Klopp will line his team up now on Saturday.
Jamie Vardy and Co. are still a dangerous threat even with Virgil van Dijk on the pitch
Jurgen Klopp has allowed Ozan Kabak and Ben Davies time to settle with their new club and hasn't fielded them almost immediately. However, he will be forced to play them this Saturday if he wants to bring changes to this underperforming Liverpool. Their performances have been woeful of recent times as they look blunt and lethargic in many of their recent matches. Allowing Jordan Henderson to go back into midfield could shake things up and that rests on Kabak and Davies playing.
Much of it rests on Kabak and Davies learning about the physicality of the Premier League as this is a whole new world to what they have faced. Ozan Kabak was part of a Schalke defence that leaked goals for fun, while Ben Davies was in the Championship until this season. If the two defenders could strike up a partnership quick enough, both Jordan Henderson and Fabinho when he returns could go back to midfield. Liverpool's title challenge is all but over after their defeat to Manchester City last week and they will want to focus on a respectable finish high up the Premier League table.
Much of that rests in how Ozan Kabak and Ben Davies are used by Jurgen Klopp.
Also read: Eduardo Camavinga set to be targeted by Liverpool, Bayern Munich and Real Madrid as clubs seek replacements