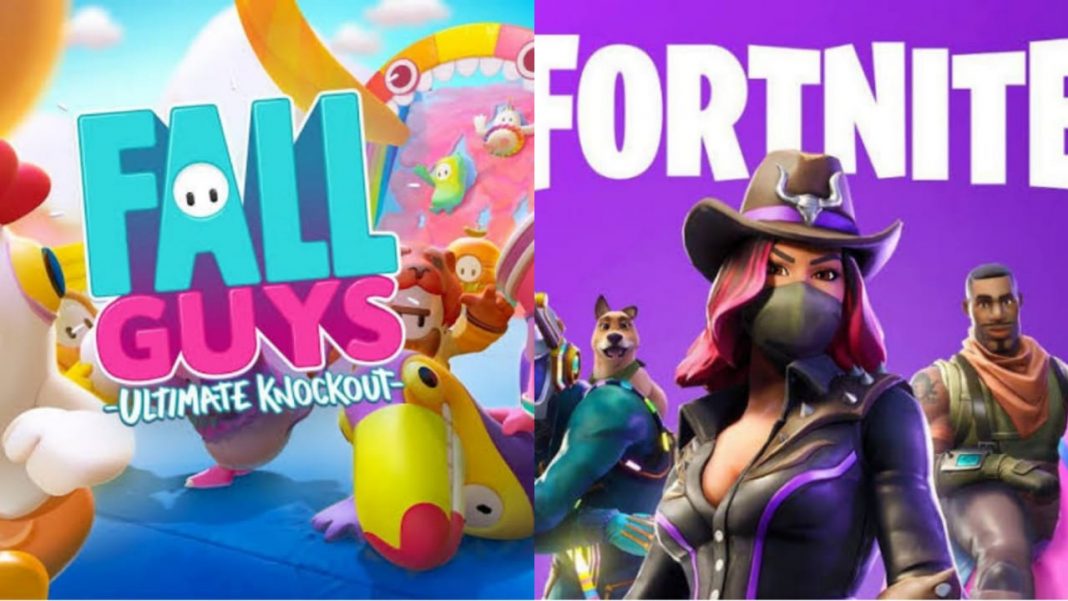 Fortnite and Fall Guys are two very popular titles in the gaming world at this moment. Fortnite is a fun and charming Battle Royale game with cartoonish characters and smooth controls. The game is developed by Epic Games. Likewise the game is popular due to many crossovers that take place with famous personalities, movies, series and other games. In this article we take a look at the Fall Guys x Fortnite crossover and when it's going to hit live servers.
Related: Fortnite Hulk Smasher Pickaxe: How to obtain the skin in-game
Fall Guys
Fall Guys became over of the most popular Games in the market in the span of only a few months. It saw a massive rise in popularity since the mid of 2020 and spawned a avid player base.
It contains cartoonish characters that players can control with many costumes and skins. The main goal of this game is to complete an obstacle course faster than all the other players.
Fall Guys x Fortnite
Fortnite has a tradition of having crossovers with famous personalities, movies and TV series. Recently Epic Games has been having collabs with famous video game titles. The most recent one is going to be with Fall Guys, one of the most popular games of 2020. This update is supposed to be revealed from this month.
The crossover will see some of the Fortnite characters travelling to the world of Fall Guys. The leak came through by some dataminers and revealed the possible updates to the game.
Few recent tweets show the cosmetics coming to Fall Guys due to this collaboration.
The tweet by FNLeaksandInfo showed the cosmetics coming to Fall Guys:
Llama
Cuddle Team Leader
Peely
Bunny Brawler
Ripley
Epic Games has planned for a bunch of new characters and cosmetics to appear in the game. Moreover according to rumours, design teams have started to tweak the Fortnite character dimensions to fit the Fall Guys universe.
The Fall Guys and Fortnite collaboration is likely to be two-sided with both the games getting new updates.Moreover its is expected would in-turn increase the viewership for both the games.
Moreover this crossover is expected to make both the games popular with its viewers. Likewise a spike in viewership in both the games is expected.
Also read: Fortnite tribute for Chadwick Boseman (Black Panther)