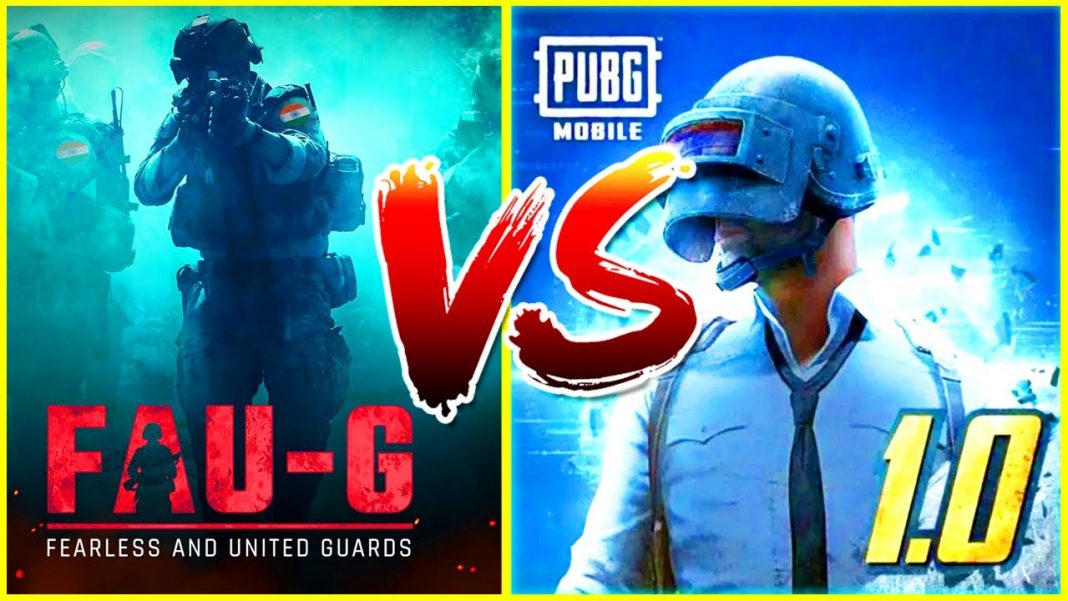 FAU-G is available on the Google Play Store with a bang in numbers of downloads. Released only for android users, FAU-G is a story mode game, different from what we experience in the PUBG Mobile. PUBG Mobile is a battle royale game with intense gameplay and good graphics sense. Concerning the security standards of the country, the government has banned PUBG Mobile in India. We will discuss more on FAU-G vs PUBG.
After the release of FAU-G, a lot of people are comparing it as a replacement for PUBG Mobile. There are still a lot of misconceptions about the FAU-G vs PUBG Mobile debate. To make it easier to understand here's are some detailed analyses of four major differences between FAU-G and PUBG Mobile.
FAU-G vs PUBG Mobile: Game Modes
One of the primary reasons why PUBG Mobile is different from FAU-G is the game modes it offers. PUBG Mobile has a lot of modes to play from single-player to multiplayer close combats. However, on the other side, FAU-G is a single-player story mode game. As per the developers, new modes will be added soon in the future updates.
FAU-G vs PUBG Mobile: Combat Styling
FAU-G has basic close combat features with spiked bats and axes made available in the game. PUBG Mobile is a real shooting game that offers high graphics intense gameplay. Apart from the guns, PUBG Mobile offers, you can also use melee to attack enemies. The official statement on why guns are not added to the game is as:
DUE TO A BILATERAL AGREEMENT SIGNED BETWEEN INDIA AND CHINA, GUNS ARE NOT ALLOWED DURING COMBAT IN THE GALWAN VALLEY AND, AS THE GAME IS BASED ON TRUE-LIFE EVENTS, IT DOESN'T FEATURE ANY GUNS.

FAU-G is a real-life inspired game on the Indian Army
FAUG vs PUBG Mobile: Storyline
PUBG Mobile has 2-4 maps in every game mode. The maps are designed to have a better gaming experience. PUBG Mobile nowhere signifies any real-life incident. FAU-G is a real-life inspired game on the Indian Army. The story of Galwan Valley narrates the real-life incident and is situated in a disputed region between India and China. PUBG Mobile is a fictional story, whereas, FAU-G has some true sense in its gameplay.
FAUG vs PUBG Mobile: Device Availability
PUBG Mobile is available for both iOS and Android users all over the world. FAU-G is only released for android users in its initial launch on January 26. The developers, however, have already ensured users that the iOS version will be released soon in the future.
PUBG Mobile has very few possibilities to get unban in India, as the government is nowhere interested to unban any game which has flaws in its security standards. FAU-G has surged the smartphone market, but, reviews of FAU-G are disappointing as well.
Also Read: FAU-G Crosses 5 Million Google Play Store Downloads in a Day