Formula 1 is often regarded as one of the toughest and most competitive sports in the world. And this might lead to some fans thinking that the racers are always at each others' necks for a better position on the Championship Standings. But the truth of the matter is, while every F1 driver gives a good contest to his colleagues, at the end of the day, they are also a united front. While onlookers might only comment on the Grands Prix, it is the racers who actually take the bet on their lives and go at 220 mph to win the top spot on the grid.
Thus, no matter the all-in fights between the racers, they always remain respectful of each other while speaking publicly. And Aston Martin driver Fernando Alonso recently proved this fact with his remarks on longtime rival Lewis Hamilton. The two have known each other for about two decades, with Lewis Hamilton snatching the 2008 World Championship in his second year in F1 while Nando had won two back-to-back titles in 2005 and '06.
But Lewis Hamilton is experiencing a career slump at the moment, with his last Grand Prix win having been in 2021. Still, Alonso believes Lewis will get another chance to win his eighth title, as he said, "Lewis will be in contention for the eighth title. I don't know if that will be next year, or in the future, but he will have another chance of winning the championship, that is for sure."
Related: "Sacrifice" in 2023 is necessary for better results in 2024: Williams' James Vowles clarifies his targets for the team
Fernando Alonso is convinced Lewis Hamilton will once again fight for the F1 title with Mercedes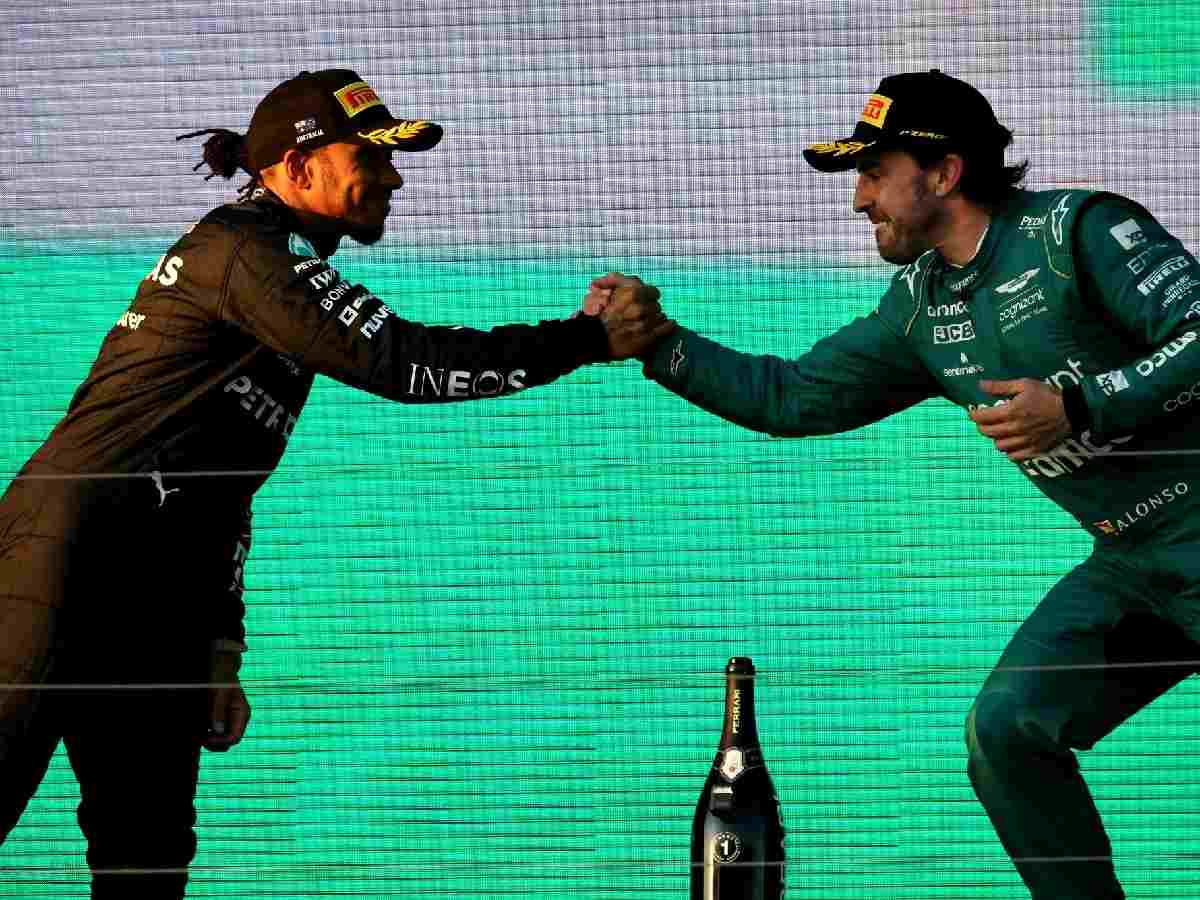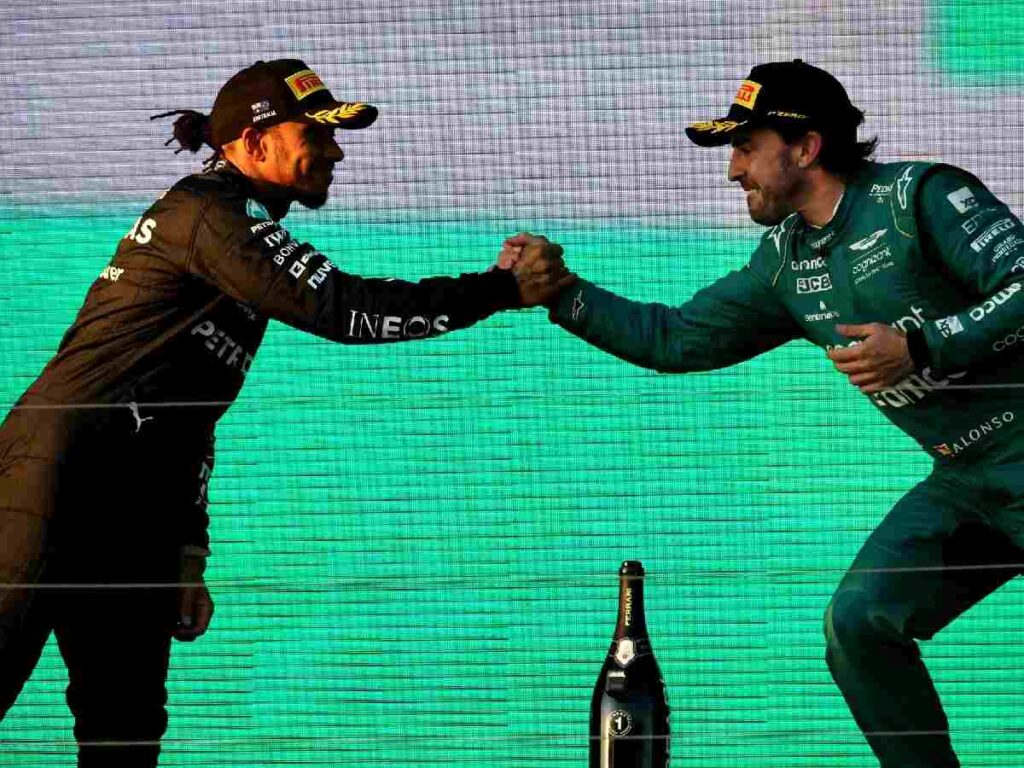 Since the mid-2000s, when Lewis and Nando were dominating the F1 grid with their prowess behind the wheels, the two racers have come a long way. Lewis Hamilton has now won six more F1 titles to equal Michael Schumacher's count of 7 Championship victories. And Fernando Alonso is currently rediscovering his old form with consistent podium finishes with the Aston Martin AMR23 this season. Yet, Lewis' recent scores have disappointed his fans, and a few of them have blamed Mercedes for not providing the Briton with a Championship-worthy car.
But speaking on the Silver Arrows' chances of helping Lewis Hamilton aim for another F1 title, Fernando Alonso said, "Mercedes are a very strong team, and Lewis is a very strong driver. He doesn't forget how to drive from one season to the next. The Mercedes car is not an easy one to drive and it is not a fast car, but Lewis is always there – he is driving on top of the car."
Fernando Alonso's conviction blows away any of the speculations about Lewis Hamilton moving to some other team in order to continue his quest for an eighth world title. He has clearly stated that Lewis might go for the win with Mercedes in the future. Now, it remains to be seen if Nando's prediction comes true, or if Lewis' career slump leads to his retirement in 2026.
In case you missed it: