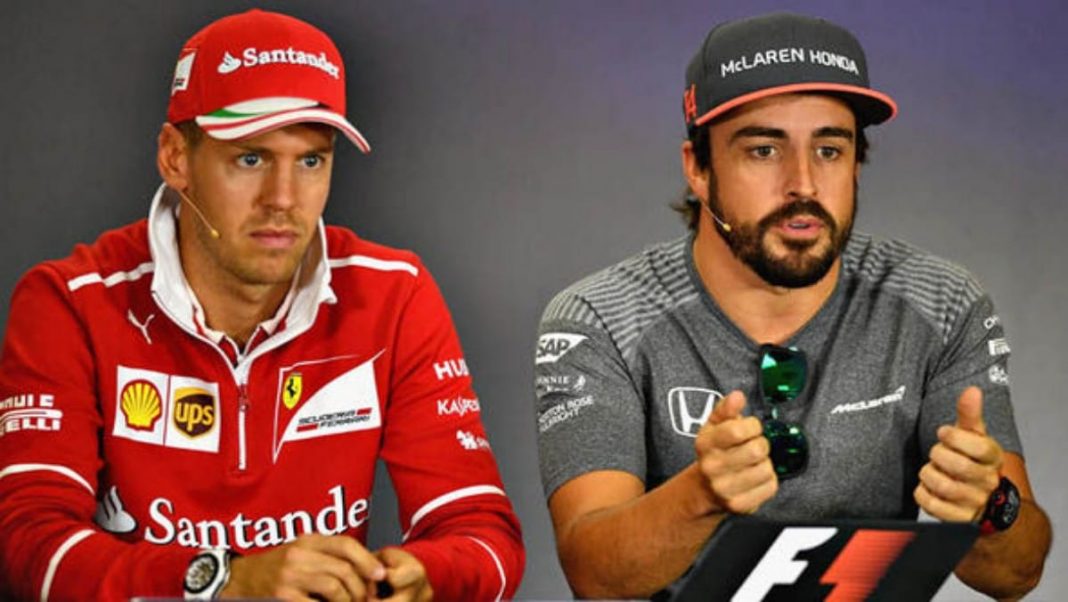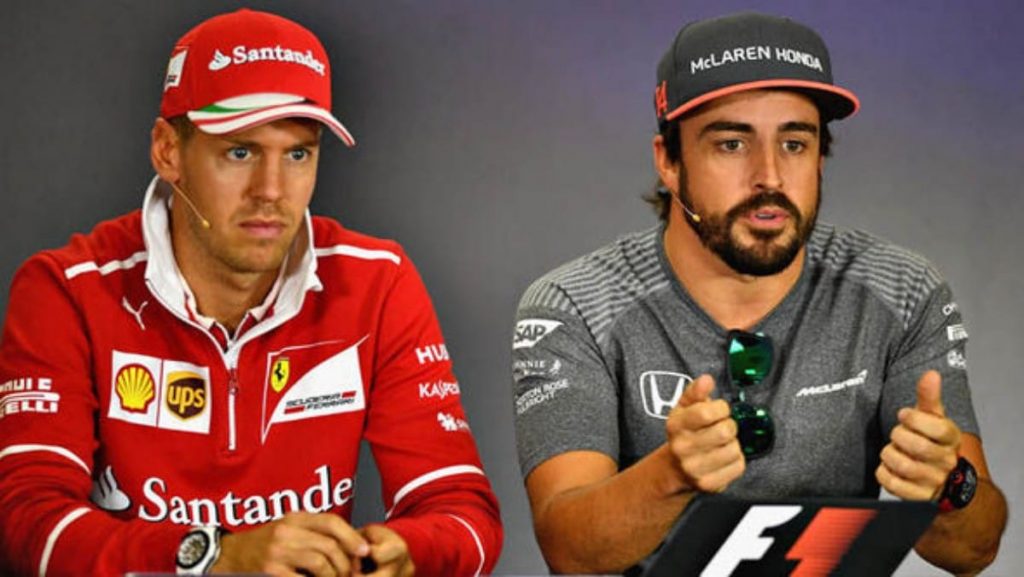 When Sebastian Vettel turned in Ferrari in place of Fernando Alonso in 2015, he picked up his pace from the very first outing. Having almost got his hands on the championship, Mercedes denied him by inches. Not only in that particular season but the season after that as well, Vettel never allowed Mercedes to look past him until the 2020 season. Vettel's role in the Ferrari Team was exceptional. But things turned haywire last season. 
With just one bad season, many expected the 4-Time World Champion will stick with the Pransing Horse for more years to come. But Ferrari did the unthinkable and sacked the German after the horrific 2020 season. Former Ferrari Driver Fernando Alonso weighs in his opinion on why Vettel was removed and what caused the team to look elsewhere.
Fernando Alonso on Sebastian Vettel
Speaking to Raisport, the Alpine driver opened up about Vettel's outing at Ferrari and the primary reason why the team left him behind after 2020. Apparently, it was Charles Leclerc's entry that disrupted the German's happy running with the team.
"A world champion at home would have increased the pressure," Alonso said. "And then, after 5 years, it became clear that Seb couldn't be the savior of his homeland, that Leclerc has more potential.
"Sainz must have seemed like the right driver to accompany Charles."
Ferrari has one goal, which is to win championship titles. Their vast history in the sport only piled up more pressure over the team to deliver, and unfortunately, Vettel just couldn't grasp onto that goal.
Hence, despite Vettel's applaudable performances during his stint at the Reds, Ferrari felt it wasn't sufficient.
Having said that, will Ferrari throwing Vettel out, prove to be a start of the good change for them? Or are things about to get worse for them? We'll see as the pre-season testing is all set to begin from March in Bahrain. 
Also Read: Former F1 Driver Gerhard Berger believes Hamilton is a more well-rounded…