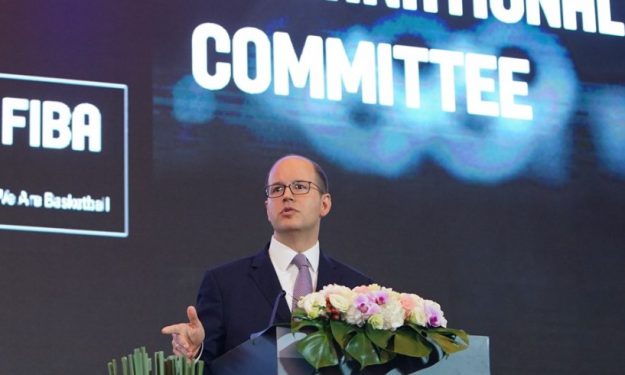 FIBA(International Basketball Fedreration) has disclosed in a statement on Friday, that it's Secretary General, Andreas Zagklis has been appointed as a member of 'The Coordination Commission' for 2028 LA Olympics, by IOC(International Olympic Committee).
FIBA's President, Hamane Niang said in a statement that this is 'very positive' that their member gets to represent in a commision who's aim is to improve the organization of the Olympic Games and cooperation among the IOC.
"The Olympic Games is certainly the highlight of the global sporting calendar, inspiring millions of people all over the world. Basketball has always been extremely popular at the Olympics, and it will be even more in the future with 3×3 on the program," President Niang said.
Also, FIBA's Executive Committee member Richard Carrion(chairman of the board for the 2023 FIBA Basketball World Cup) will be continuing as an important member of the Olympic Channel Commission.