FIFA 22 Ultimate Team features many SBCs (Squad Building Challenges) that allows the players to build a squad and unlock some new cards. Here is how to get the FIFA 22 Kevin Prince Boateng Players Moments card!
The rewards in SBCs are special grade and contains cards that cannot be obtained through normal means. Players need to build squads based on the brackets mentioned in the SBC mission and finishing them will reward the player amply. The Special Player cards showcases the past achievements and milestones hit by the player. These are reflected in their increased stats which are directly proportional to their achievements.
We take a look at how to unlock the FIFA 22 Kevin Prince Boateng Player Moments card by finishing the following SBCs.
FIFA 22 Kevin Prince Boateng SBC: Details, price and rewards!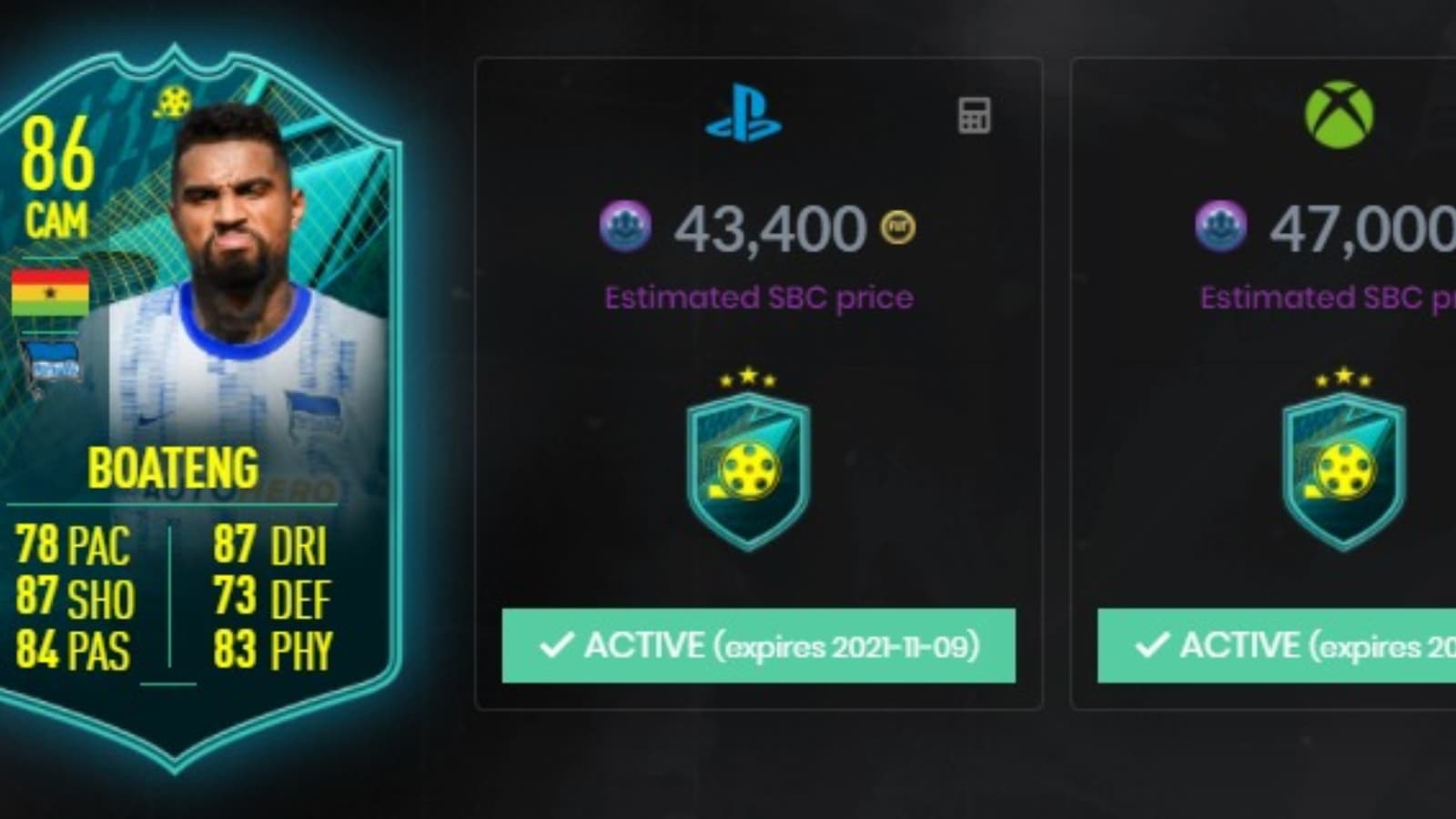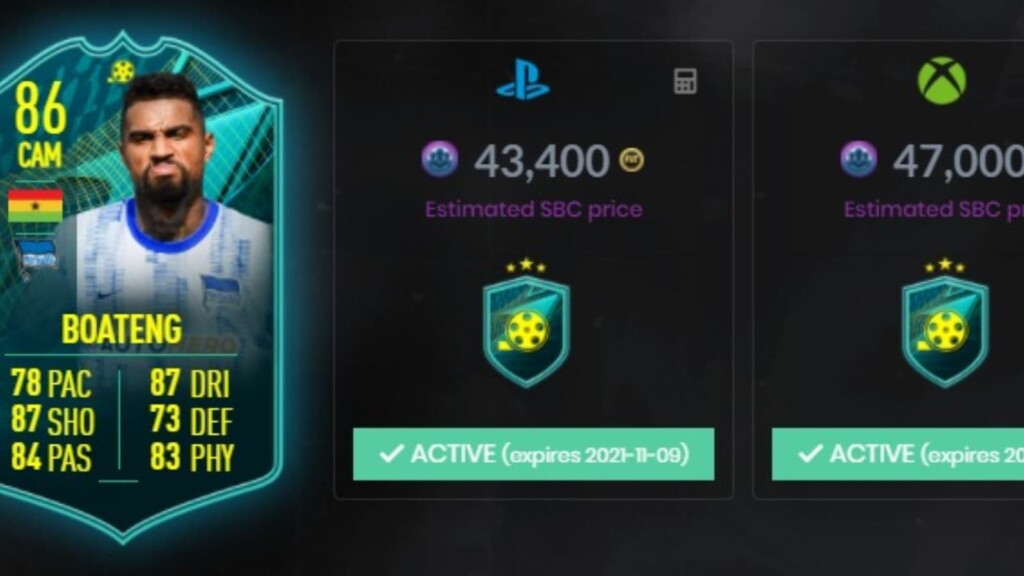 Kevin Prince Boateng is a Cambodian player and is the first Player Moments Card to be introduced in FIFA 22. The current card requires the players to finish two separate tasks but within a tight time-limit.
Related: How to complete the Against the Current SBC in FIFA 22 Ultimate Team?
The FIFA 22 Kevin Prince Boateng Players Moments Card has some nice buffs that the players can utilise in further games. It sports a great OVR 86 with great stats in dribbling and Shooting.
Here are all the Stats for the card: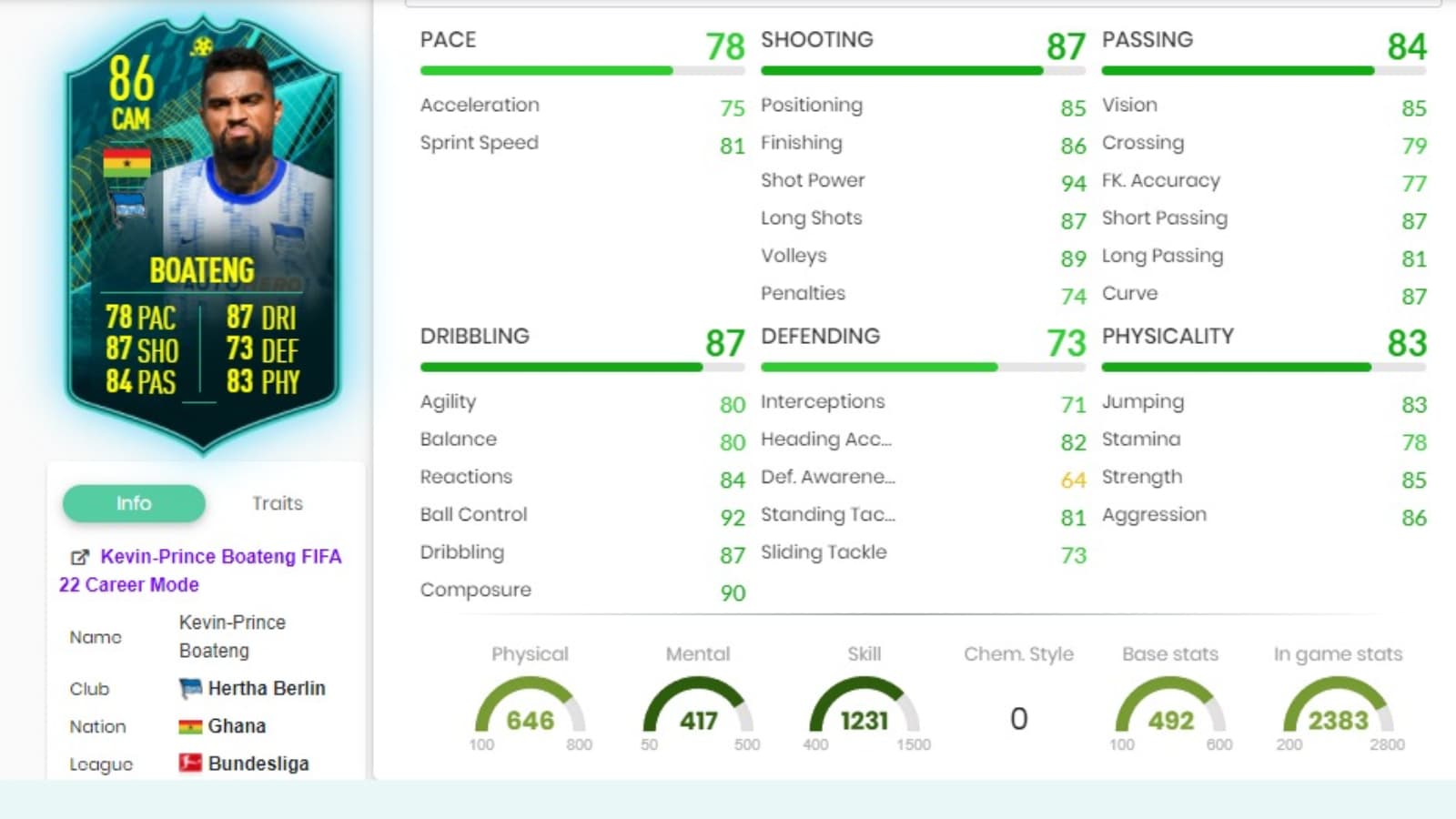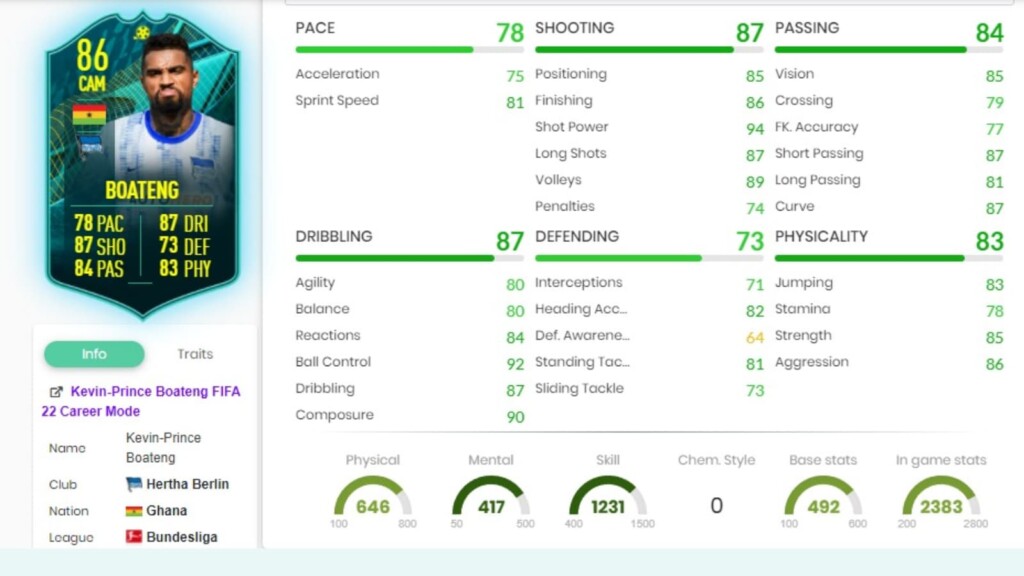 Pace: 78
Shooting: 87
Passing: 84
Dribbling: 87
Defending: 73
Physicality: 83
The Player Moments Card was revealed on 2nd November, 2021 and will stay in the game to be obtained for 7 more days, i.e. till 9th November 2021. The two SBCs are not very different and can be finished easily by the players.
SBC Missions
Top Form
Minimum 1 TOTW players
Minimum Squad Rating of 82
Minimum Team Chemistry of 75
Reward: One Small Prime Mixed Players Pack
Bundesliga
Minimum 1 player from Bundesliga
Minimum Squad rating of 84
Minimum team Chemistry of 70
Reward: One Small rare Mixed Players Pack
As for the overall price for this, FIFA 22 players can expect a tag of 48000 FUT Coins to buy everything. Since this is the first Player Moments card, the price is on the cheaper side for now.
Follow our Instagram page for more updates on gaming and esports!
Also read: FIFA 22 Dante Bonfim Costa Santos: Rulebreakers new SBC!