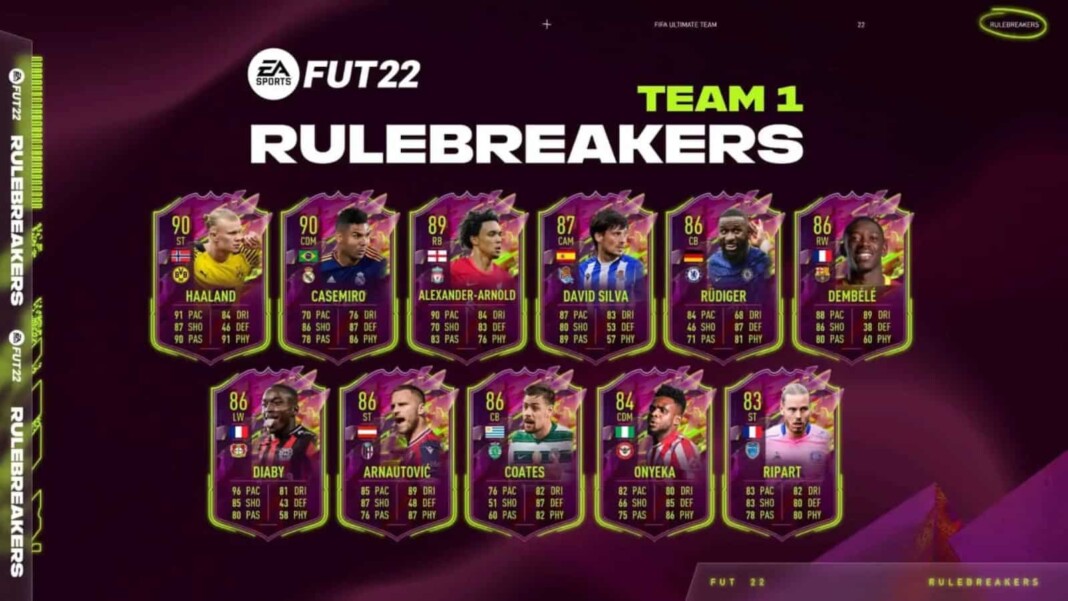 The Rule breakers event is here and EA Sports have revealed the roster for the Rulebreaker promo cards Team 1. We take a complete look at the the FIFA 22 Ultimate Team Rulebreakers promo cards that have just been unveiled.
Every Halloween the Rulebreakers releases in FIFA 22 Ultimate team with a variety of effects. The most intriguing are the monster buffs that a few selected cards receive in the game which takes one or two of their attributes through the roof. Their abilities can also completely change, even their weakness becoming their strength.
This promo event has been very popular and this year also features some cards getting those buffs. Here are the FIFA 22 Rulebreakers cards for Team 1 as released by EA Sports.
FIFA 22 Rulebreakers Team 1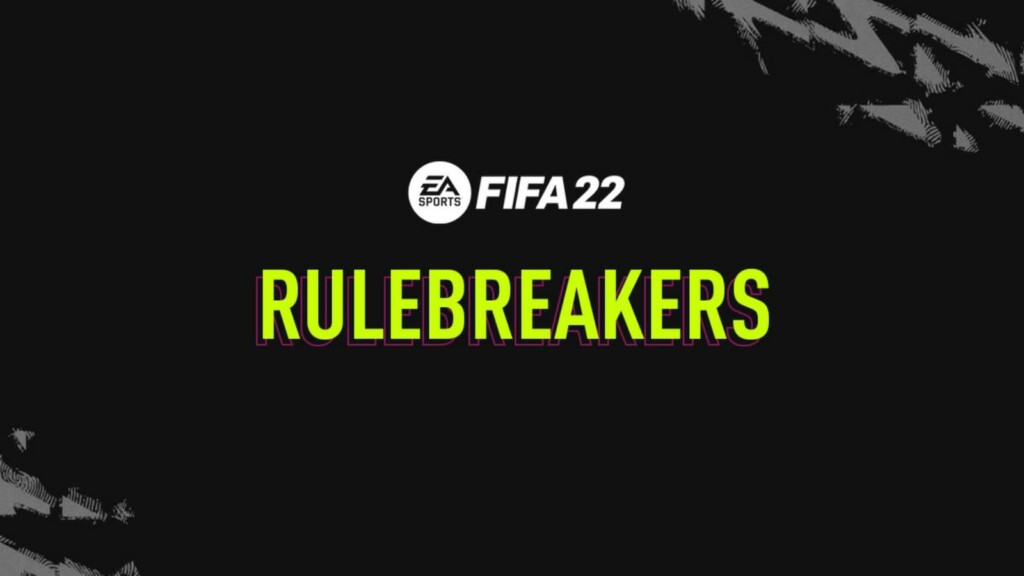 Even before the official release this Friday, many prediction were made about the players who will be getting the buffs and their related stats. Some hit the mark but there were also some unexpected arrivals in the Rulebreakers club!
Related: How to finish Christopher Nkuku FIFA 22 SBC for Rulebreakers!
The Team 1 for FIFA 22 Ultimate Team Rulebreakers consist of:
Erling Haaland ST – 90
Casemiro CDM – 90
Trent Alexander-Arnold RB – 89
David Silva CAM – 87
Ousmane Dembele RW – 86
Sebastian Coates CB – 86
Moussa Diaby LW – 86
Antonio Rudiger CB – 86
Marko Arnautovic ST – 86
Frank Onyeka CDM – 84
Renaud Ripart ST – 83
The top of the chart this time was Erling Haaland with a overall of 90 with great points in Pace, Physical and Drift. This is the one card to look out for in this Team 1 of Rulebreakers.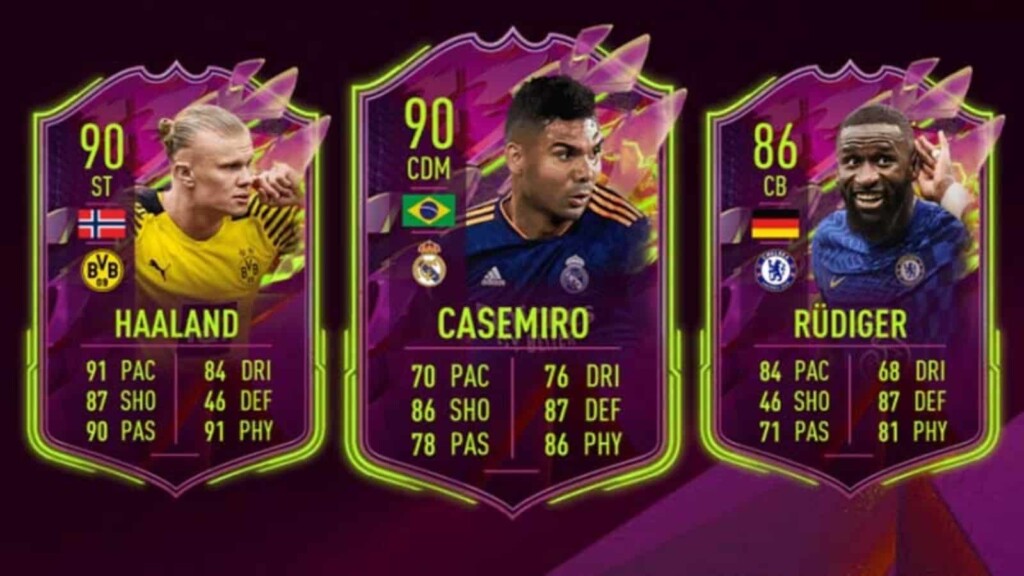 The second highest Overall is Casemiro with a very balanced score and shining in Defense and Physical. Alexander-Arnold also has a high overall of 89 with a strong 90 Pace and 80s in Drift, Defence and Pass.
David Silva is also performing well with the overall of 87 and great points in Pace, Pass and Drift. Ousmane Dembele, Moussa Diaby and Antonio Rudiger all sport an overall of 86 and great stats as well.
Follow our Instagram page for more updates on gaming and esports!
Also read: FIFA 22 Rulebreakers Leak: Cards leaked on TikTok!