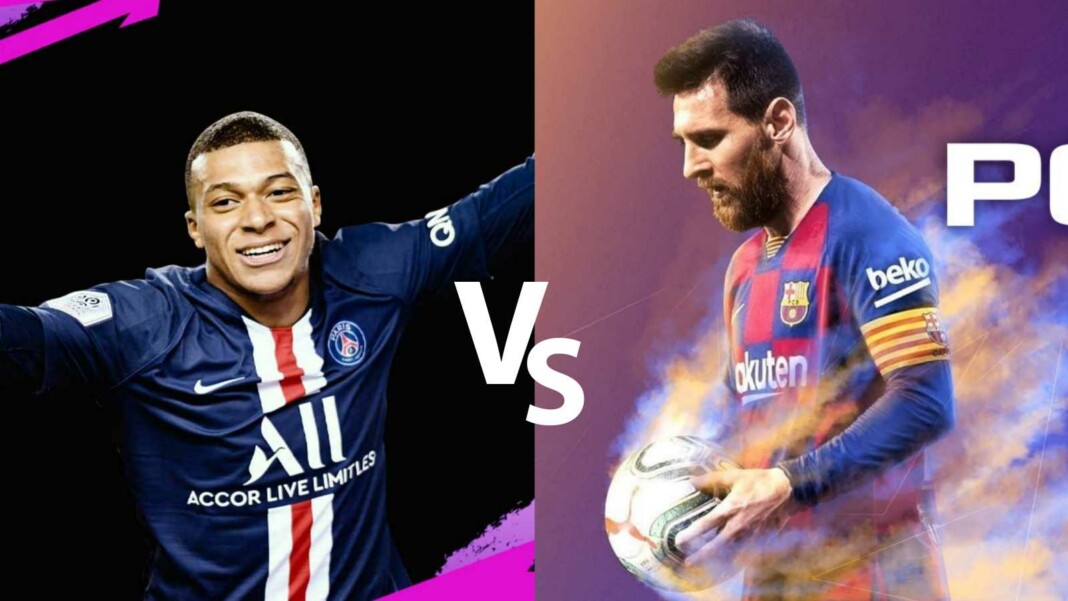 FIFA vs PES: A debate that has been going on since, forever. "Which game is the better one, which game has a bigger fanbase, which has better game modes, graphics, and gameplay, which one is a better value for money, and which one to try out first and get your hands-on?" these questions have been ravaging for quite long with clashes between the two devoted fan bases.
Konami and Electronic Arts share a bittersweet rivalry, as the two big franchises go head to head every year to produce the best football game and take the battle to new extremes with new additions and upgrades. So here we are to settle the debate with a brief overview of both and how the two games stood out in each department.
EA Sports FIFA and Konami's Pro Evolution Soccer are widely regarded as the best simulation gaming titles in the football field, and everyone has a preference of choice. FIFA has for long dominated the center stage in this arena, however, PES is quickly gaining some market status after adding some 'definitely-worth giving a try' features to their game in recent years. It has been forever a debate on who excels as the better game and who has more market and is more appealing to the gamers. So let's check out each game in brief and how they fared with users and which one should you lookout to play…
FIFA vs PES: Detailed Breakdown
Graphics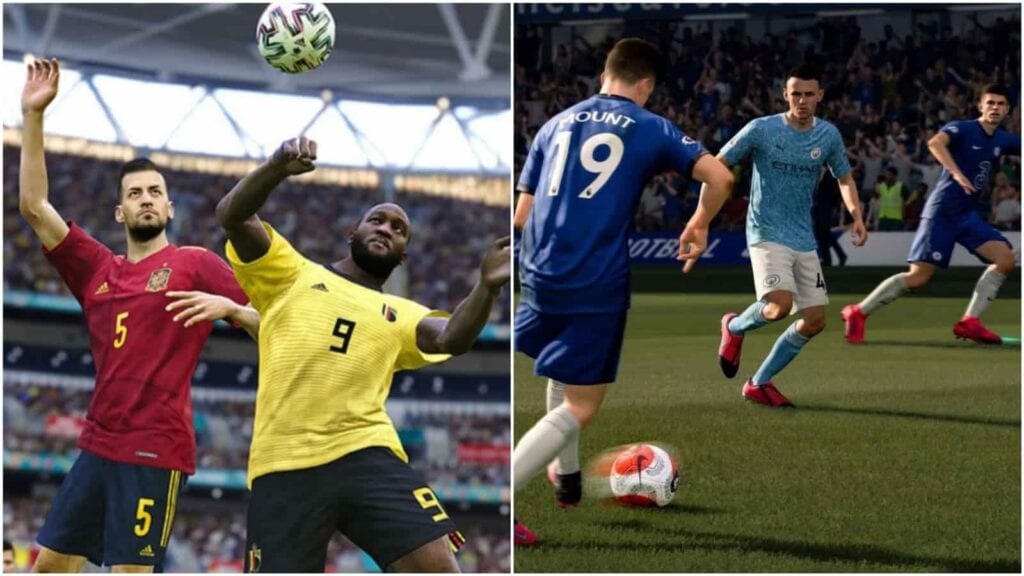 The graphics on both FIFA and PES are life like, almost unimaginable, and too good to be true. Both the franchises use similar approaches for rendering the visual data of the game, giving such an experience as if you're watching a live game of Football.
We can see incredibly detailed versions of the best players in the world, detailed appearance, and the greater surrounding details in the stadiums, fans, and visual representation of logos, badges tifos, coaches, and what not in both the games.
While FIFA does manage to capture the details and textures better with its Frostbite Engine and visual mechanics and the pitches are much better on FIFA as compared to PES. However, one of the biggest draws in PES has been their attention to detail regarding the players. The characters and their texturing and detailing look realistic and the animations are smooth and quite similar to the actual ones, which adds to the real-life feel of the game.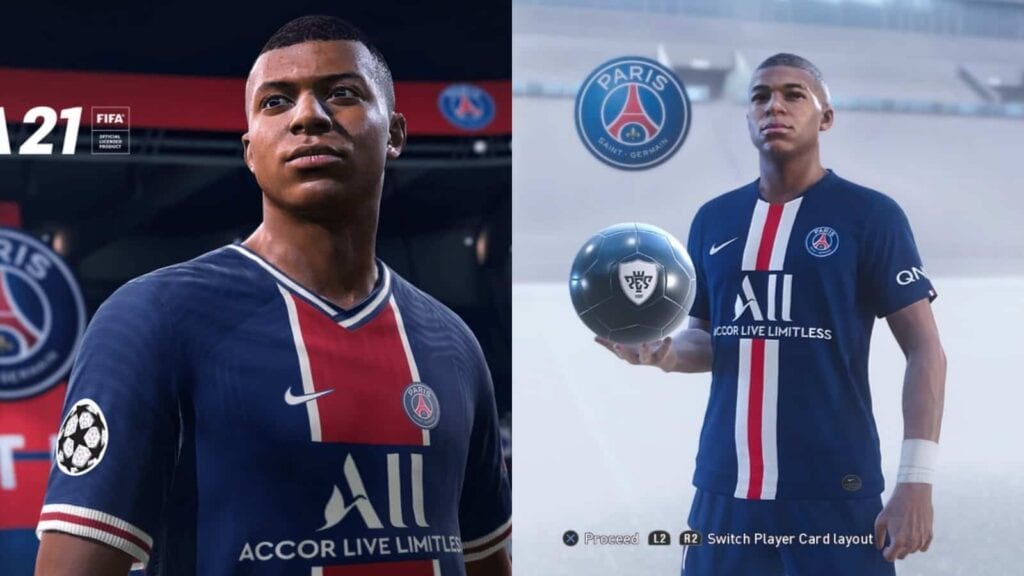 Both the games use 3D scanning and detailing technologies to add real faces, however, FIFA has edged PES in this section with their quite lookalike player version they have created seamlessly and better overall detailing of the stadiums and other secondary items, thus giving a better visual experience in this department.
FIFA 21 – 8.8/10
PES 21 – 8.5/10
Official Licensing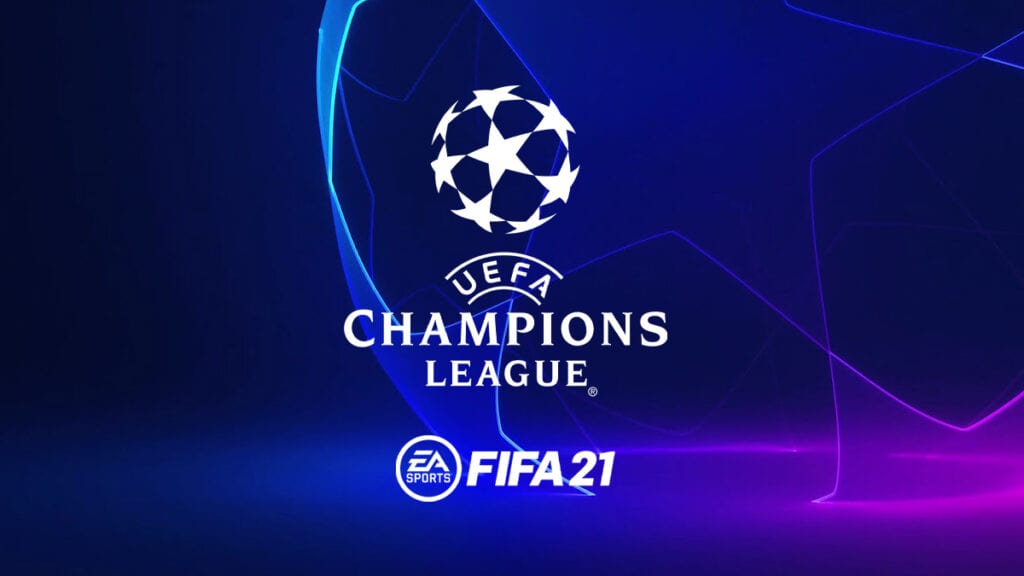 EA Sports' FIFA is a clear winner in this section as they have for long boasted a superior selection of fully licensed teams than Konami's PES.
FIFA has the licensing for 30 leagues, 17 thousand players, and 700 teams with official representation in the game. FIFA also has official licensing of the top leagues of Europe including the Premier League, La Liga, Bundesliga, UEFA Champions League and Europa League, and much more, as we can see that the team are represented with their actual badge and kit. The Premier League, the La Liga, the Bundesliga, Champions League, and Europa League all are exclusive to FIFA, and also officially represented in the game just like in actuality. FIFA has recently added CONMEBOL club competitions, the Copa Libertadores and Copa Sudamericana to their licensing list and they feature in-game with logos, stadiums, and broadcast packages.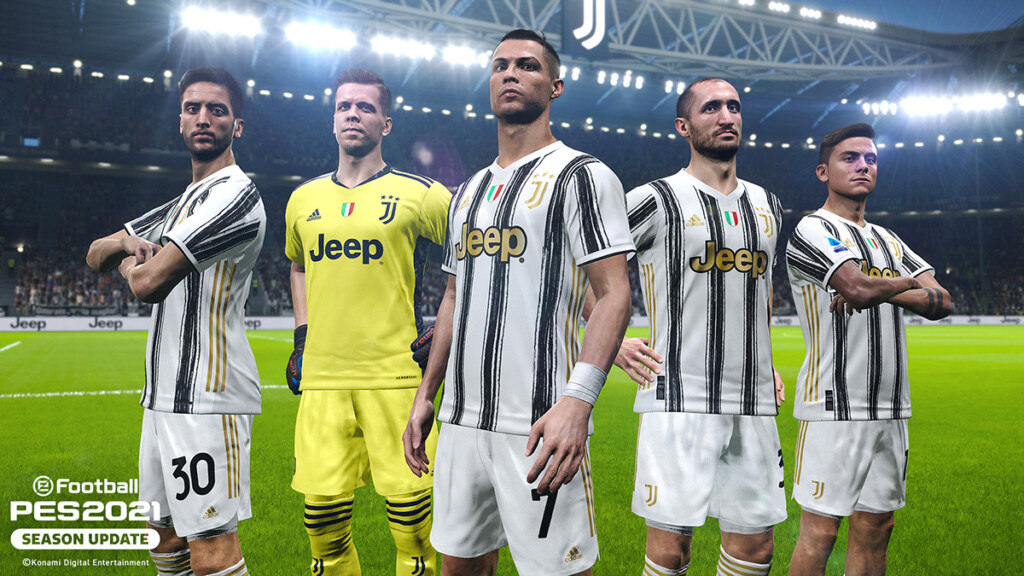 However, PES is largely lacking in this section and has only 19 fully licensed leagues and only a handful of licensed clubs in the Premier League and La Liga. Their only boost is their club partnerships with some top clubs like include Barcelona, Manchester United, and, most notably, Juventus, who have signed up to an exclusive agreement with Konami which guarantees them exclusive rights to the club, meaning that they will be represented as Piemonte Calcio in FIFA titles.
FIFA 21 – 9/10
PES 21 – 6.8/10
Gameplay
When it comes to gameplay, it's always much of a personal preference.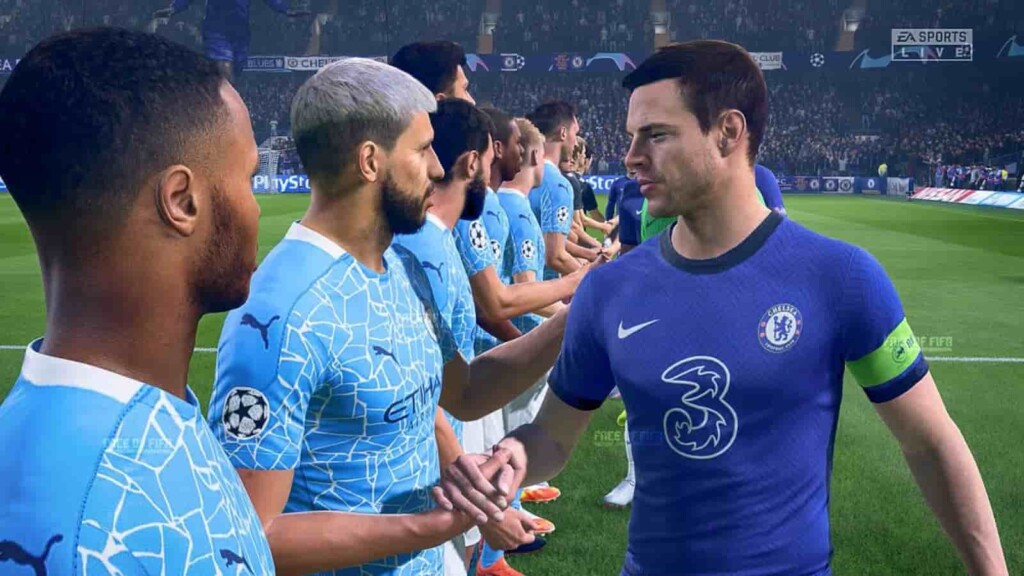 By contrast, FIFA is more known for its arcade-style of gameplay with a fast-paced flow of the game which would be a treat for those who need adrenaline rush football, FIFA has made some notable upgrades in the form of more intelligent dribbling and better player runs. It has focused on is improving the way players run and the physics of the game reacts. FIFA has integrated positional awareness and all-round intelligence in the game for better realistic and true-to-life experiences. There have been marking improvements in FIFA's AI engine that controls off-the-ball movement and CPU play and adds and extra bit of dynamism to the game.
However, there is much more to be desired from the games' physics, despite what EA claims is a much-improved collision mechanism, which promises to make clashes, body shots, and split shots more real than in the previous version. FIFA also integrated a new feature called 'Agile Dribbling' in its latest version, which helps to move the ball with rapid and precise touches and maintains ball control, and assists to perform advanced dribbling actions in tighter situations. FIFA's gameplay has been seamless with users able to score skip past defenders with a deft touch of skill, improved crossing, or unleash 30-yard scorchers from outside the box thus scoring a breathtaking fantastic goal, which has been hugely popular.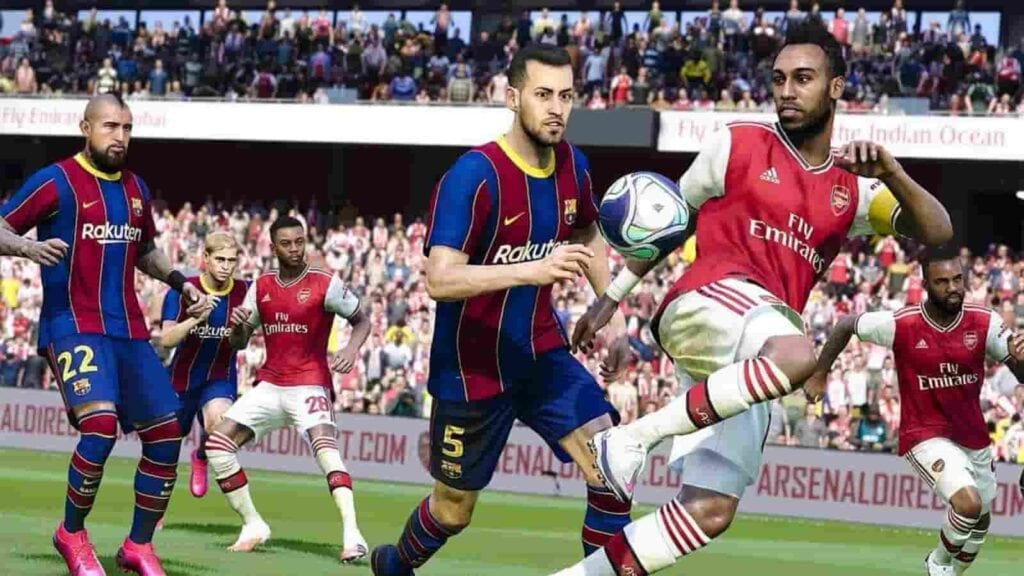 PES gameplay is more real like as the franchise aims to reflect real-life football with its gameplay, which means that gamers will experience a lot more realistic scorelines and encounter fewer goalscoring opportunities with more intricate passing and crossing and intelligent dribbling. We can feel a marked difference in moving stability between high speed and low-speed dribbling, and it varies from different players, which is more like a real game. PES delivers a more realistic, fluid, and optimal-paced footballing experience but FIFA has no doubt made up some ground in recent years.
FIFA 21 – 8.5/10
PES 21 – 8.8/10
Better features and Game Modes
FIFA has the Career Mode, Ultimate Team, and Volta Football. The career mode is much interesting now in FIFA as it has new game rhythms, training, calendar planning, and transfer options.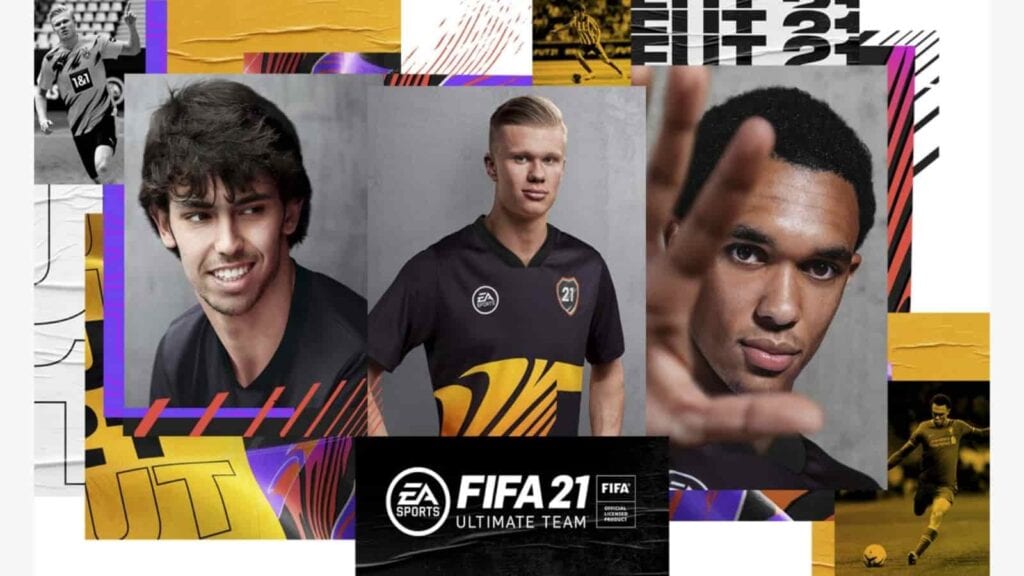 In FIFA Ultimate Team popularly known as FUT we can customize the teams according to their needs, greater improvements in management as well.  FIFA Ultimate Team is focused mainly on opening packs for better event players and trading in the transfer market and then playing Division Rivals or Squad battles in PvP or PvE matches and making your way to the top.
Volta though not much of a success, gave FIFA an added dynamic that was absent in PES. Volta Soccer was a special highlight of FIFA which is like Street soccer, where we can take control of a custom player and engage in 5v5 or 4v4 football matches in various locations across the world.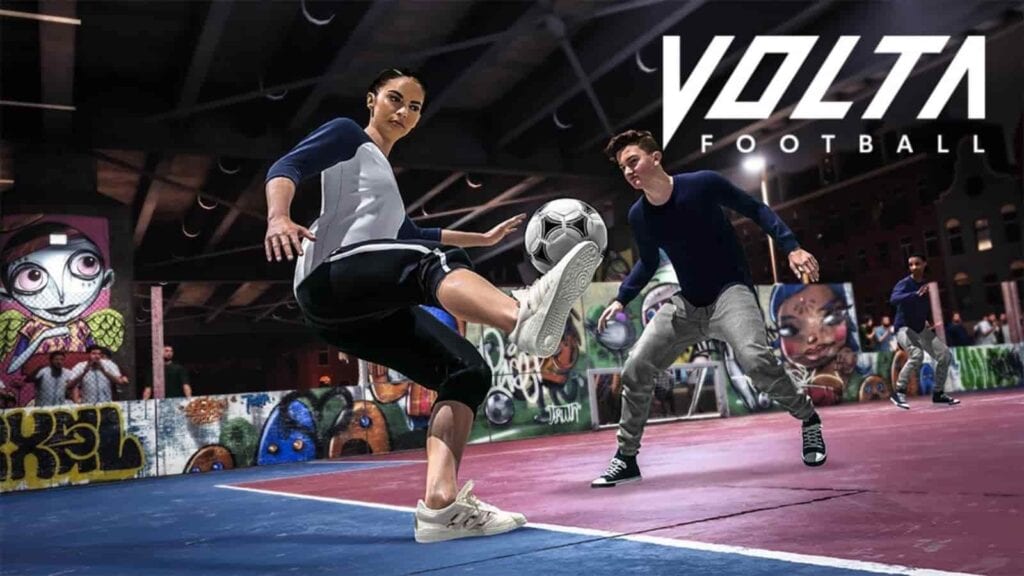 FIFA also brings the famous Career Mode, which has been it's focal attraction since its inception, where you can take control of a club, manage aspects such as transfers, contracts, scout players and play the games controlling the teams themselves as you lead the team to glory. In another career mode, you start as a specific player and see your career flourish by playing matches, improving rating and skills, and moving to dream clubs.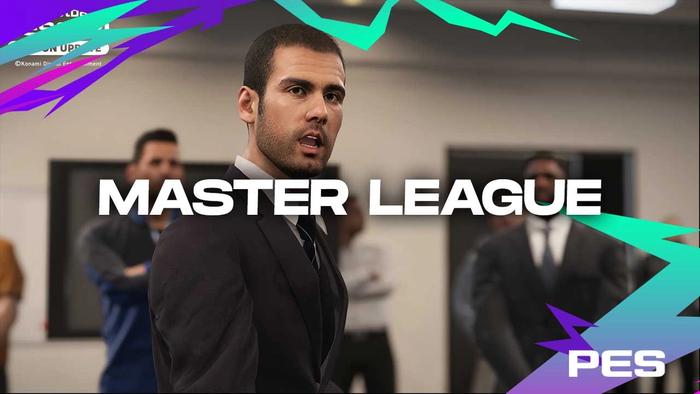 Master League in PES however offers the option of playing as a legendary manager such as Diego Maradona or Johan Cruyff rather than making your own custom managerial avatar. In its 2020 edition, PES Master League added new cutscenes for signing players and negotiating contracts to give a better user experience. However, PES does not have a street or indoor football mode such as FIFA's Volta mode or an exclusive feature like the Ultimate Team.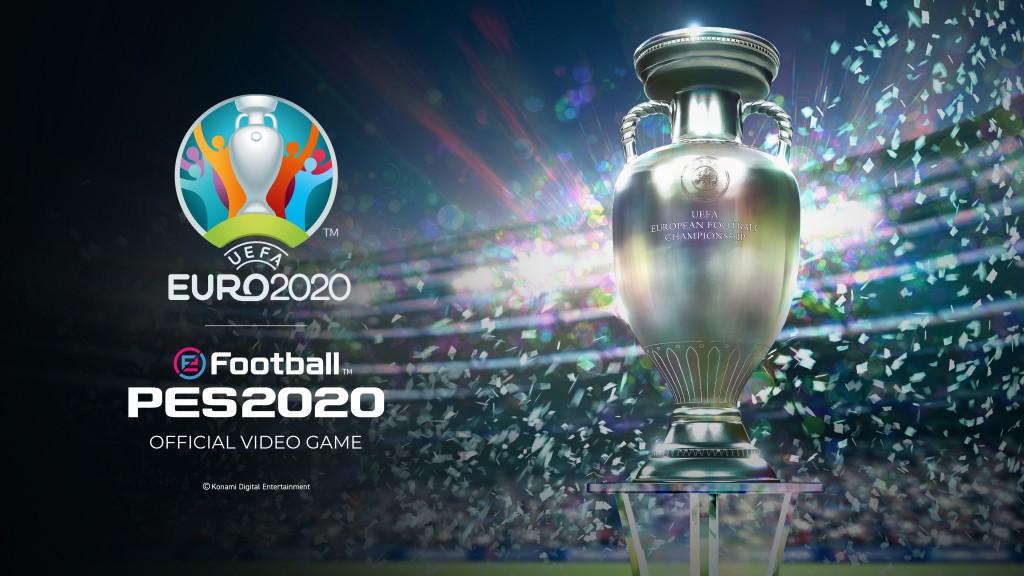 PES has also acquired the official rights of the UEFA European Championship event, which was earlier set to be rolled out in 2020 as EURO 2020 but now has been postponed and set to be re-released in 2021, as the summer tournament kicks off in June.
FIFA 21 – 9/10
PES 21 – 8/10
OVERALL VERDICT
EA Sports FIFA – 9/10
Konami PES – 8/10
While PES is definitely a game worth playing and you will like the game if you like your game more realistic, if you're choosing between the two, FIFA will be more enjoyable as an arcade game rather than a real life simulation. Thus FIFA stands to be more appealing to the masses and stands out as a game we should look out to try.
Also Read: Manchester City defender Ruben Dias wins the Premier League Player of the Season, Guardiola wins Manager of the Season