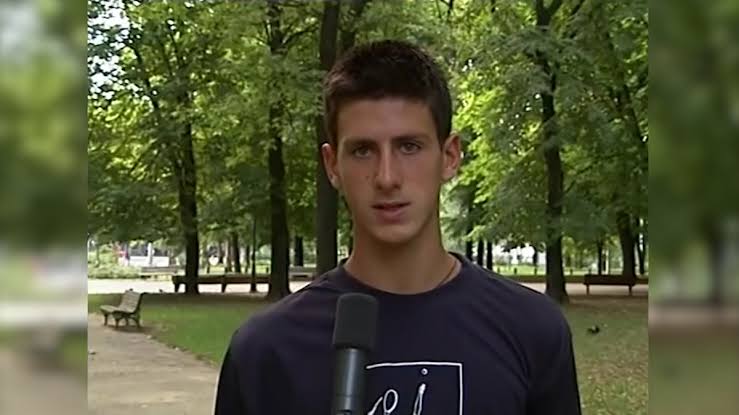 Sometimes great players show signs of their greatness from a very young age. The same case was with the 17-time Grand Slam champion Novak Djokovic. Novak made his ATP Tour debut against Filippo Volandri at the 2004 Croatia Open in Umag. Although he lost the match, he left a lasting impression even then as a 17 year old.
Djokovic was a lanky teenager when he made his debut and still displayed rare glimpses of his exceptional talent then. The qualities of the Djokovic had took Volandri by surprise.
"Outside the court I was talking with some colleagues and I said, 'This guy is really good!' All the players said, 'Come on, you could have won 6-1 6-1.' But I was right!", he said over Novak's debut match with him.
Djokovic is the toughest player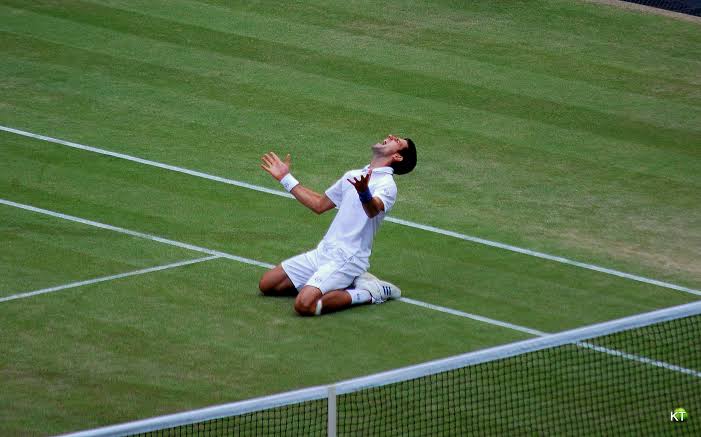 Volandri said that he was most impressed by how Novak managed to make a comeback from 5-1 despite having breathing issues. "I was winning easily. I was already a good player and he had a reaction that surprised me. Even though he was fighting with (his breathing) and he wasn't breathing well, he had a reaction that you have inside or you don't. You can work on it, but most players are born with something inside where they never surrender and they always try to make a reaction (when they are down). That kind of reaction, 1-5 down, was really impressive," Volandri added.
With time, Volandri was proven right as Djokovic became the toughest player to face on the court. He is known for not giving up even if he is match points down.
Volandri was impressed by Novak's skill-set also along with his mentality. At the age of 17, the Serbian star had all the signs of budding greatness.
Volandri said, "Already, physically and in terms of flexibility, he was at a different level. He was so powerful. He was jumping (everywhere) on the court and he put so much spin on the ball without having so much weight. That's the difference between champions and normal players. They don't need too much weight to put so much spin on the ball, speed as well."
Novak is the best among top 3
From his not-giving-up performances, Novak had earlier shown signs of his greatness. It was evident even then that he could become one of the most agile players on tour. He was so talented even then that he could turn his defense into attract with just a flick of his wrist.
Volandri had grown up playing with Roger Federer at his junior level and in the first match with Djokovic had realised the potential Djokovic possessed. Speaking a out Novak's tremendous potential, he said, "When someone has something different, it's tough to explain, you see how they are on court, his attitude, his mental power."
However, Volandri said that he couldn't predict Novak's rise to No.1. "Obviously I couldn't say from that match he's going to be No. 1 in the world and he's going to be No. 1 for so many weeks.[Novak has] One of the best backhands ever, one of the best returns ever. In the most important moments, he's a champion," Volandri added.
Also Read: "Novak Djokovic is the toughest opponent but the Goat is….." Toni Nadal
Also Read: British media once again makes an attempt to criticize World No.1, Novak Djokovic