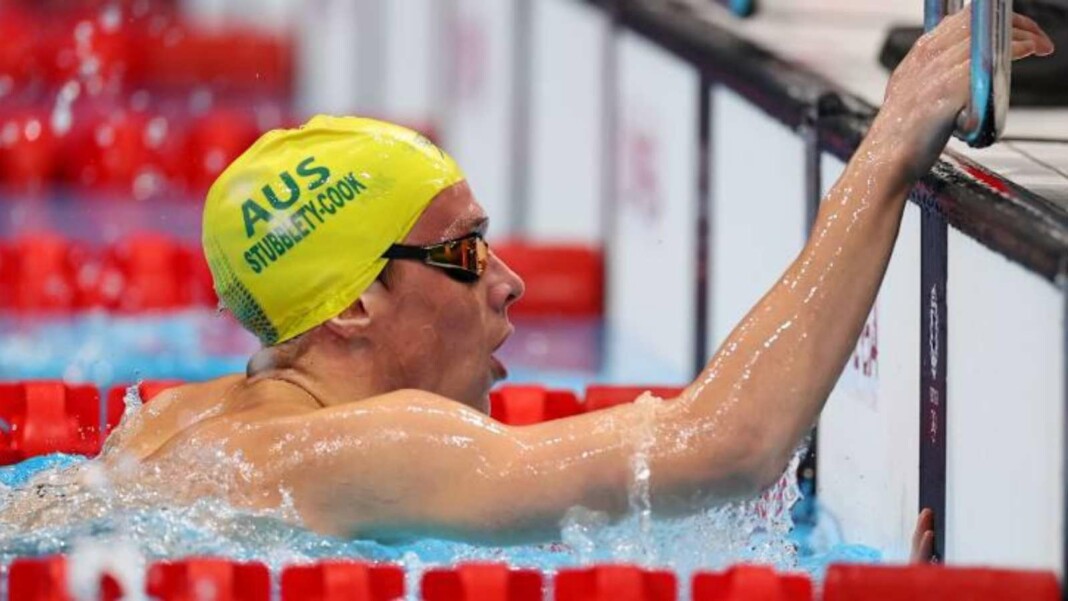 Day 6 of Swimming at Tokyo Olympics saw an exciting men's 200m breaststroke finals take place, with a new Olympic Record being set by Australia's Zac Stubblety-Cook with a time of just 2:06.38s, breaking the previous record by almost a second.
Zac started off slow at first, finishing his first 50m in 29.35s, sitting in a provisional 6th place. He rose up the ranks, and was in fourth place after 100m, with a time of 1:01.72s, and a split time of 32.37s. Stubblety-Cook was in third place as the last 50m approached, and swam brilliantly, overtaking the current leader to win the race with a time of 2:06.38s, in the process creating an Olympic record.
Netherland's Arno Kamminga took silver, finishing in second place after leading for the entirety of the race. He started off the fastest, and completed his first 50m in the fastest split of the 28.14s. He led for the next 100m as well, and was first going into the final 50m of the race. He was however, taken over by Zac right at the very end, and had to settle for silver with a time of 2:07.01s.
It was Finland's Matti Mattsson that won the bronze medal, after setting a steady pace since the very first lap. He was in third after the first lap, with a split of 28.96s. He maintained second place for the next half of the race, but was overtaken in the final lap. Mattsson finished with a time of 2:07.13s, winning the first bronze in swimming at Tokyo Olympics for Finland.
It was a tough morning for USA's Nic Fink, who started off with the second fastest qualification time, but finished 5th at the end of the race. James Wilby of Great Britain also faced disappointment, as he managed to finish only in sixth place.
Swimming at Tokyo Olympics: Zac Stubblety-Cook Breaks Olympic Record; Twitter erupts in celebration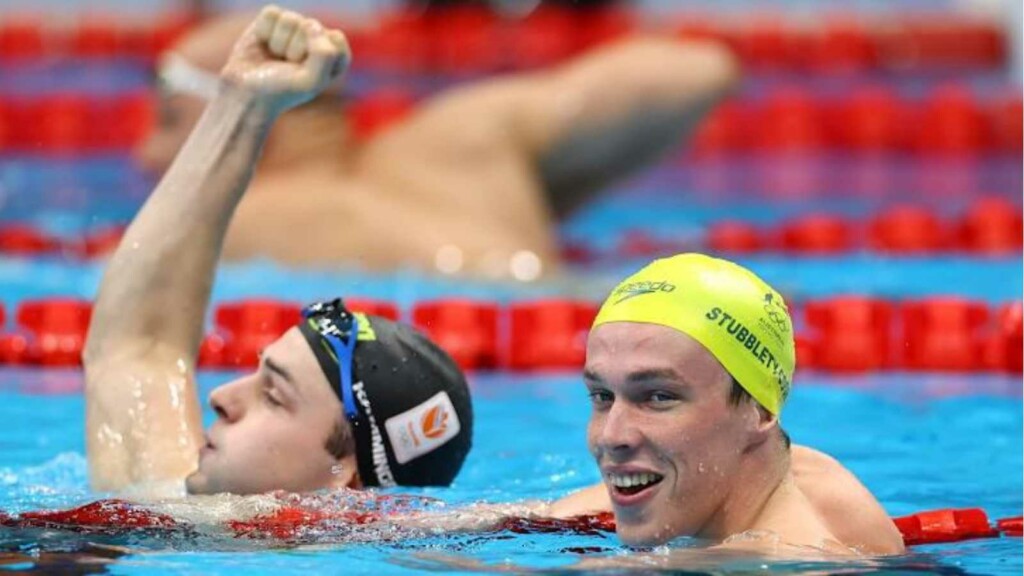 Zac Stubblety-Cook made an incredible comeback after starting from 6th place in swimming at Tokyo Olympics.
He was congratulated by several federations and channels for breaking the Olympic record and clinching gold.
Australian Cricketer Trent Copeland applauded Zac's Olympic record breaking time.
Australian Net Baller Nat Medhurst congratulated Stubblety-Cook on becoming Olympic Champion.
Also read: Sensational win for Great Britain in Men's 4x200m Freestyle Relay in Swimming at Tokyo Olympics; USA Miss out for the First Time in Shocking Loss