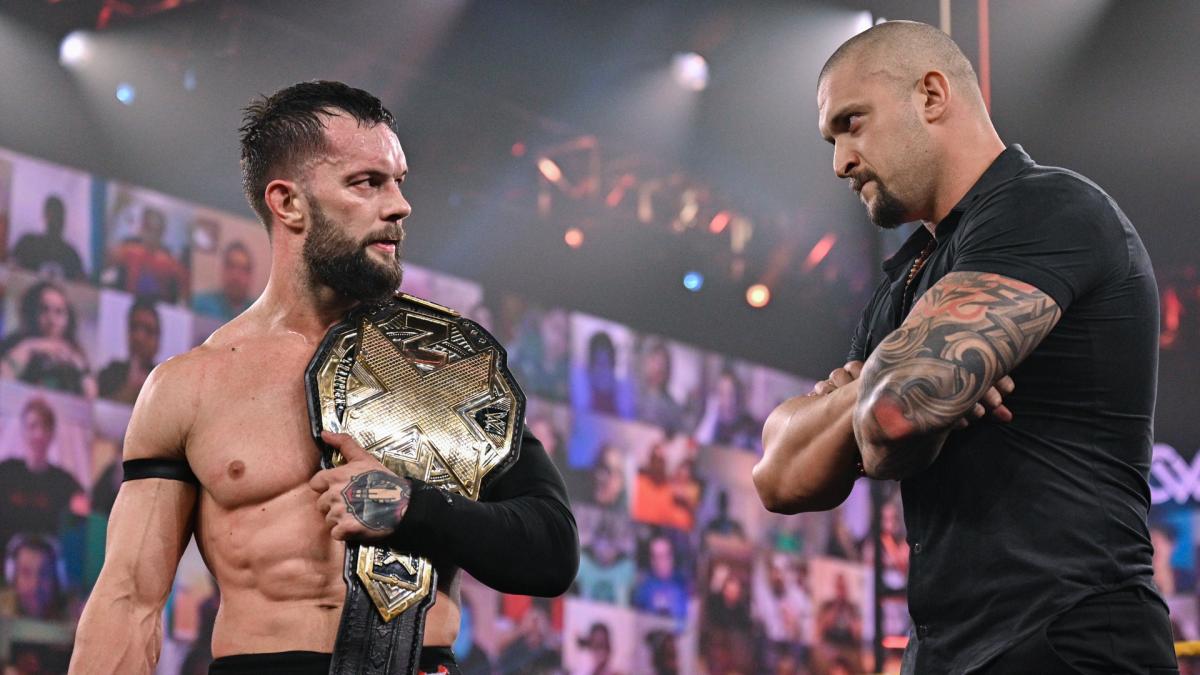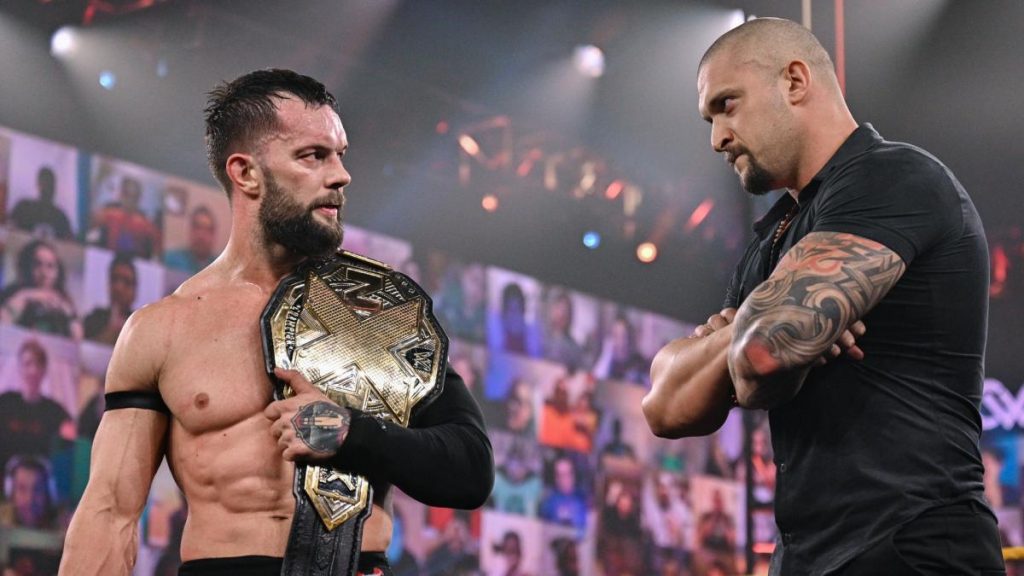 The latest episode of WWE NXT was undoubtedly one of the best WWE episodes of 2021. Two major announcements were made during the episode. But one of the highlights of the show was the WWE NXT Championship match.
Balor successfully defended his title against Adam Cole. As soon as the match ended, WWE teased Balor's next opponent. Karrion Kross sneaked up behind Balor and the duo stared each other as the episode ended.  
Kross had won the title in August 2020 by defeating Keith Lee. But a shoulder injury forced him to relinquish the title. Considering Kross never lost his title, it is only fair that he gets a shot to win it back.
The match might be booked for the main event of NXT TakeOver: Stand and Deliver. William Regal announced that a two-night NXT TakeOver will be taking place during the Wrestlemania week.
Balor defended his title against Adam Cole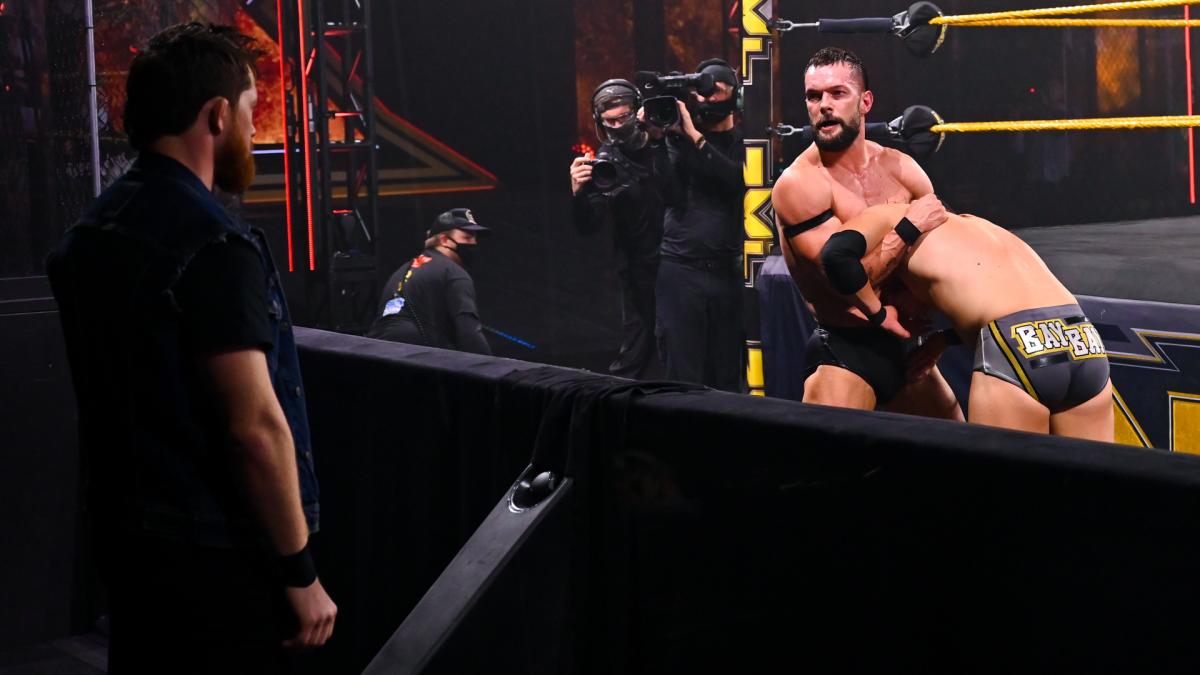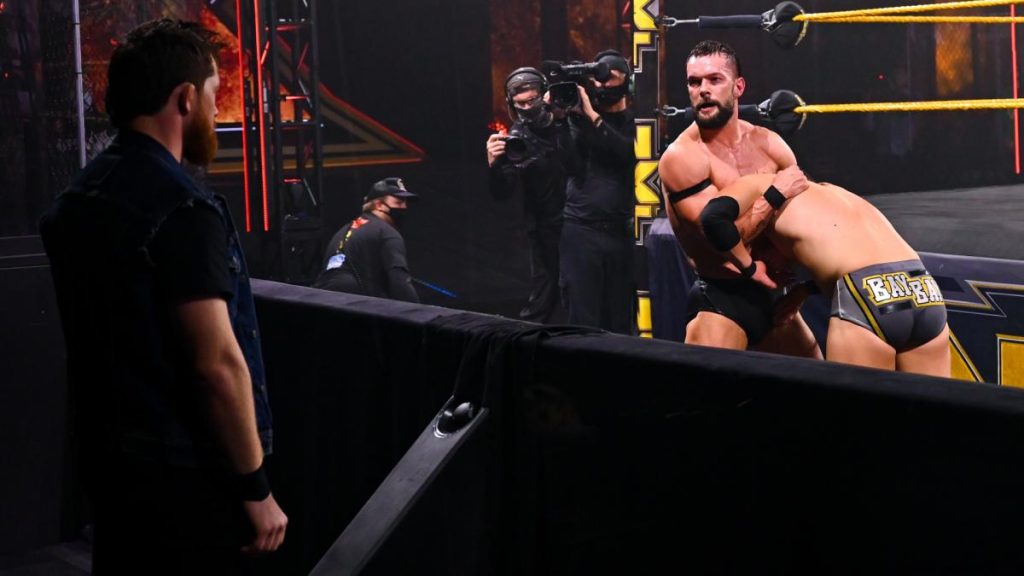 On the main event of the NXT episode, Balor put his NXT title on the line against Adam Cole. Kyle O'Reilly appeared during the match and distracted his former teammate from The Undisputed Era.
After the match ended Cole and O'Reilly started brawling inside the ring. The WWE officials tried breaking it up, but they continued the assault backstage. A match between the former friends could be another match that could be seen on NXT TakeOver: Stand and Deliver, which airs on 7th and 8th April, 2021.
Also Read: William Regal unveils new NXT titles; historic NXT TakeOver announced